ICYMI: New photos show Amber Heard with facial injuries—allegedly caused by Johnny Depp https://t.co/0qkhV7gFqP pic.twitter.com/4t0u93ehnf

— People Magazine (@people) June 1, 2016

The full filing of Amber Heard's request for a restraining order had an income and expenses statement attached and People Magazine has details. She made considerably less money last year than I would assume. While she grossed about $260,000 in 2015 her earnings after expenses totaled around $51,000. That's not the same as earning a $51,000 salary by any means, because when you're self employed you can take a lot of deductions for everyday things like your phone bill, cable bill, business-related travel, etc. I would assume Amber has a great accountant too. By Hollywood standards she's not making much money though, and that puts her request for $50,000 monthly spousal support (which was denied) into a different light. Of course some people will use that as more evidence that she's seeking money and setting Depp up, a scenario which seems even more ridiculous and unlikely the more we know. Johnny Depp made $30 million last year. Here's part of People's report:
According to court papers obtained by PEOPLE, Heard earned a total of $259,876 in 2015 from projects such as The Danish Girl, which paid her $31,112 and Paranoia for which she earned $45,314. She also received paychecks from high-end companies Tiffany ($120,000) and Bulgari ($50,000).

But the papers also show Heard's long list of expenses including agent fees, auto payments and union dues. After all is said and done, the actress took home a total of $51,461 last year.

In a request for a restraining order filed on May 27, Heard asked for spousal support in the amount of $50,000 a month along with protection for her dog Pistol and sole access to the downtown L.A. home where she and Depp have lived since getting married. She was granted the restraining order and sole access to the apartment, but a judge declined to order any temporary spousal support pending the next hearing, or to order Depp to stay away from Pistol.
People also has more photos from December, 2015, after the incident mentioned in Amber's restraining order request where she feared for her life. As Kaiser reported earlier, a friend of Amber's told Page Six that Depp tried to suffocate Amber at the time and that the friend "got to her apartment to find her with a cut and bruised lip, a swollen eye and a chunk of hair missing from the top of her head." People's photos support this, and it was hard for me to look at them honestly, they made my stomach flip. Amber has a split lip and visible bruising around her eye.
Finally E! has a think piece about the online response to Amber's accusations and how commenters are trashing her and claiming that she's a manipulator framing Johnny. This reminds me so much of the initial reaction to Denise Richards's divorce filing against Charlie Sheen. It took years for people to accept that Denise was telling the truth. It's worth noting that we've had many new commenters, and people commenting under multiple nicknames, coming in to defend Johnny on these posts. Some of you have noted in the comments that there are what look like copy and pasted comments popping up on other blogs. While it's true that Johnny has devoted fans and that many people are taking his side, it's interesting to me that some of those comments are parroting his team's talking points about Amber.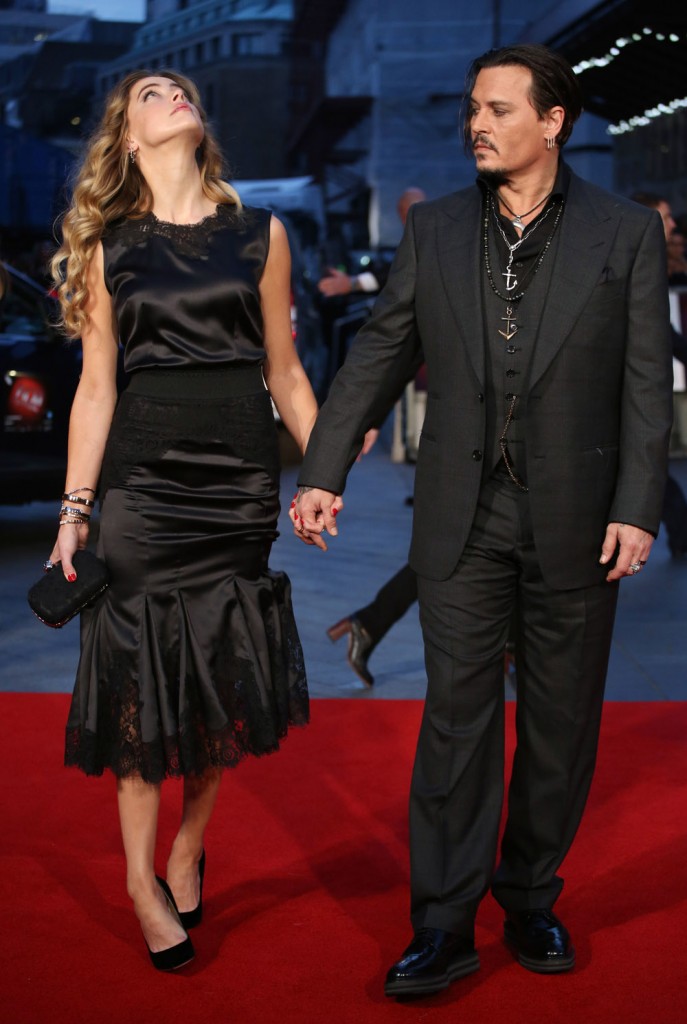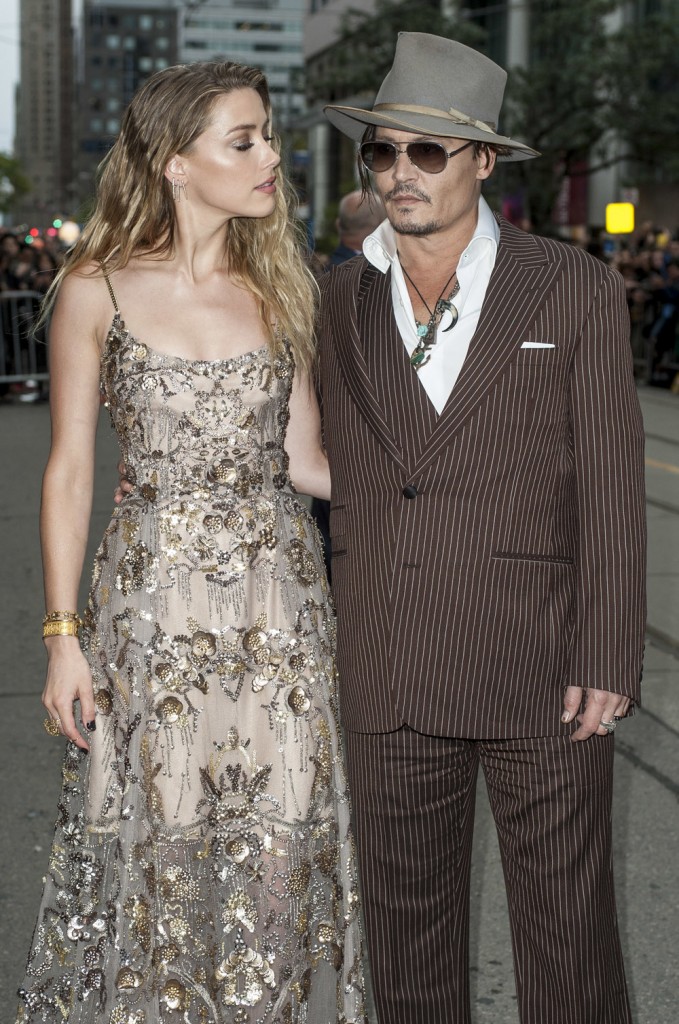 This photo is from September, 2015. Look at her arm. The injuries we saw in the April, 2015 photo are still there, just faded.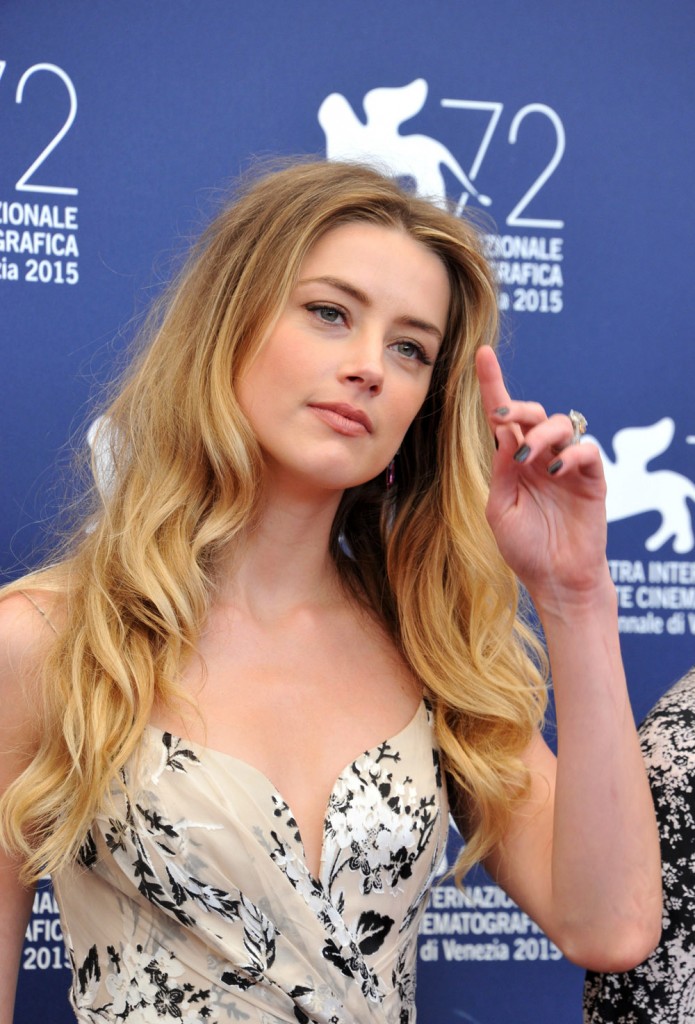 photos credit: WENN.com and People Magazine