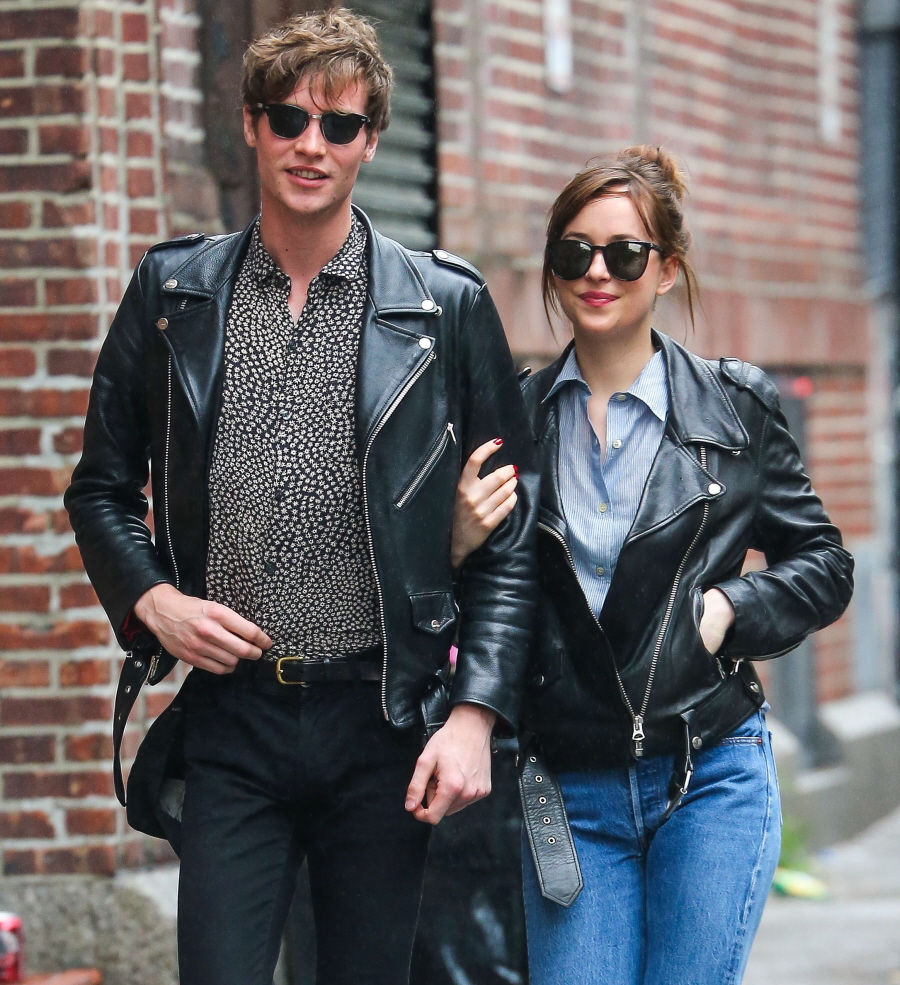 Dakota Johnson and Matthew Hitt have a somewhat tortured romantic history. If Dakota wasn't so bland, it might be more scandalous. Dakota and Matthew dated for a few years, then they broke up just before she had to promote Fifty Shades of Grey last year. Then they got back together at some point in 2015, probably over the summer. Dakota has been stuck in Vancouver for months and months filming Fifty Shades Darker and Fifty Shades Freed, although she has gotten time off here and there to attend events, etc. But apparently the long-distance thing wasn't working out for them again, so they've broken up. Again. This time for good.
After almost two years of dating, Dakota Johnson and Matthew Hitt have broken up, E! News can confirm. The duo first went public with their relationship back in September of 2013, and parted ways for the first time in the beginning of 2015, before deciding to get back together again. But it seems as though this time, the Fifty Shades actress and her musician beau have split for good.

"Dakota and Matthew have dated on-and-off for the past two years," a source told Just Jared, who first reported the news. "They didn't get a chance to see much of each other recently because their work schedules didn't align. She's been up in Vancouver shooting the Fifty Shades trilogy."

Meanwhile, Hitt has been on the road with his band the Drowners, and the group is currently slated for a summer-long tour.
[From E! News]

While I like Dakota and I do think she's talented – she was easily the most watchable part of the sh-tfest that was FSOG – I also think she's probably a pain in the ass as a person. She's seems hyper-emotional and super-sensitive, and that's got to take a toll on any relationship. Plus, I really don't know anything about Hitt – he could be a douchebag or a cheater or worse. Anyway, just chalk this one up to yet another breakup in The Summer of Splits 2.0. Who should Dakota date now?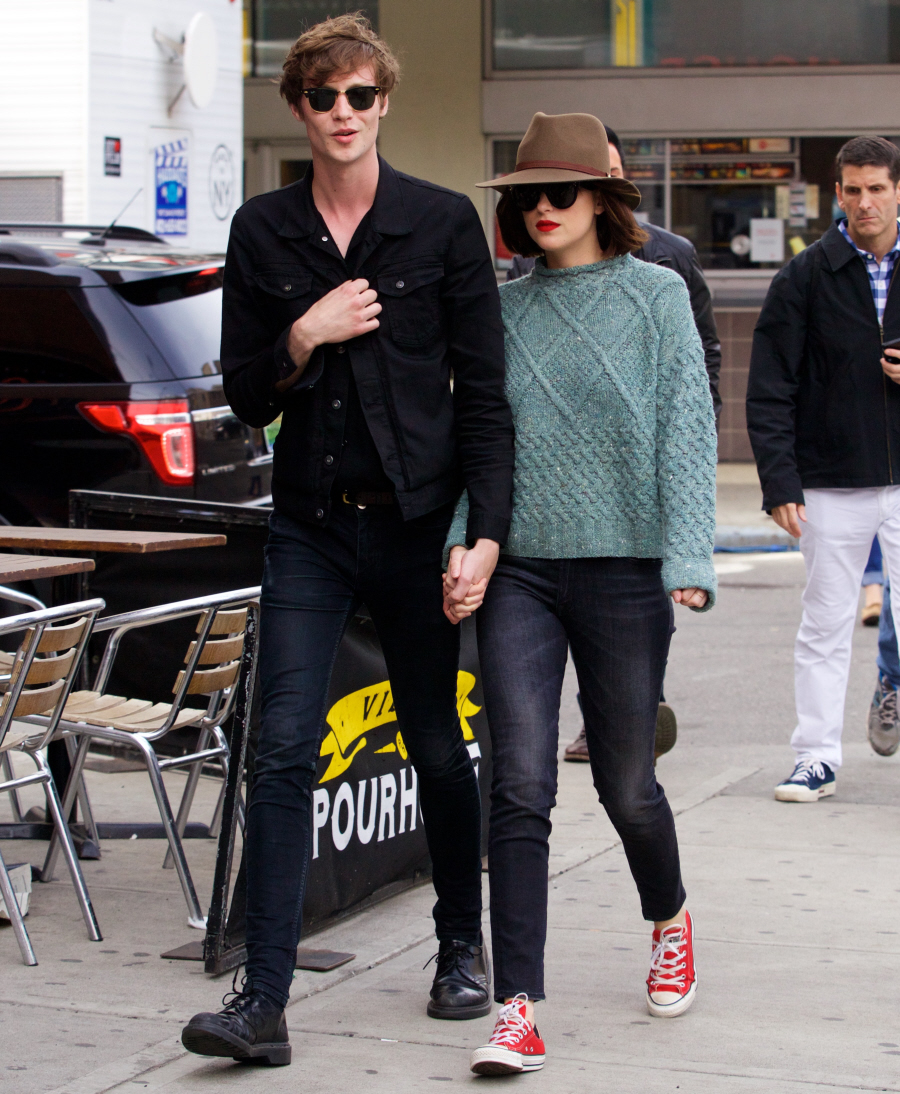 Photos courtesy of Fame/Flynet and WENN.