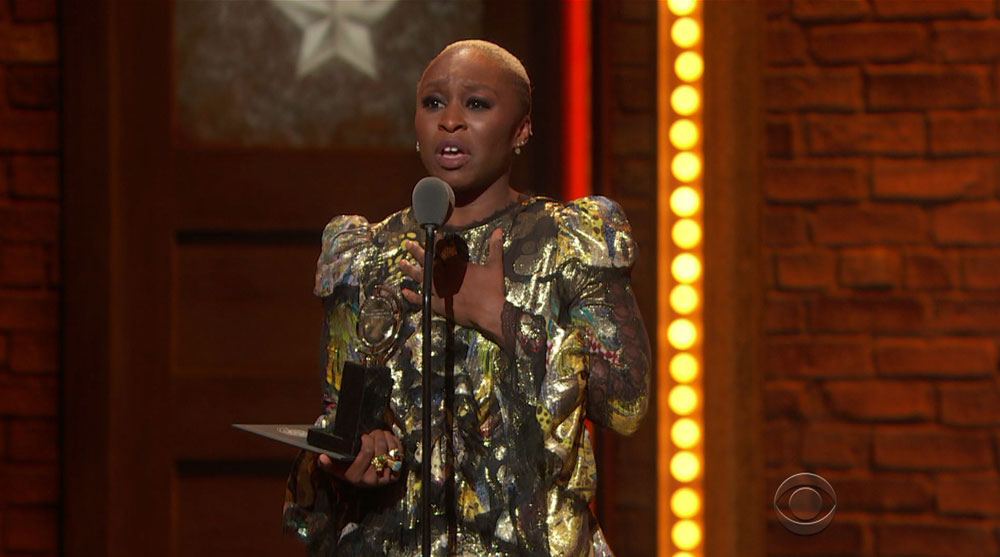 The Tony Awards were bitter sweet after this very sad weekend. We were reminded that there is still joy, music and laughter in the world and it all seemed so poignant. Lin-Manuel Miranda's sonnet speech got to me, as did several performances. Cynthia Erivo, who took home Lead Actress in a Musical for her work in The Color Purple, had me bawling during her performance. She was just beyond incredible and got a standing ovation for "I'm Here." You can see her performance below and here's a link to her acceptance speech, which got me welled up.
In terms of the fashion, Erivo was in this tiered metallic Roberto Cavalli gown which has ruffles, cutouts and lace and is somehow both metallic and multicolor at the same time. This dress is a mess but she probably wanted something fun and memorable.
Erivo's Color Purple costar Danielle Brooks played it much safer in this off the shoulder gathered blue Derek Lam gown. I really like the gathering around the bustline and find this lovely. Brooks was nominated in the Featured Actress in a Musical category, which went to Renée Elise Goldsberry, for Hamilton.
Here's Uzo Aduba, Brooks's Orange is The New Black costar, in a flowing Juan Carlos Obando with a halter top and a high slit. I like everything about this gown, even the slight peplum. It's just so effortless and chic.
Jessie Mueller was nominated for Lead Actress in a Musical, for her work in Waitress. She was in this canary yellow Christian Siriano gown which just looks so uninspired. It's just a sleeveless top and miniskirt with a tulle skirt.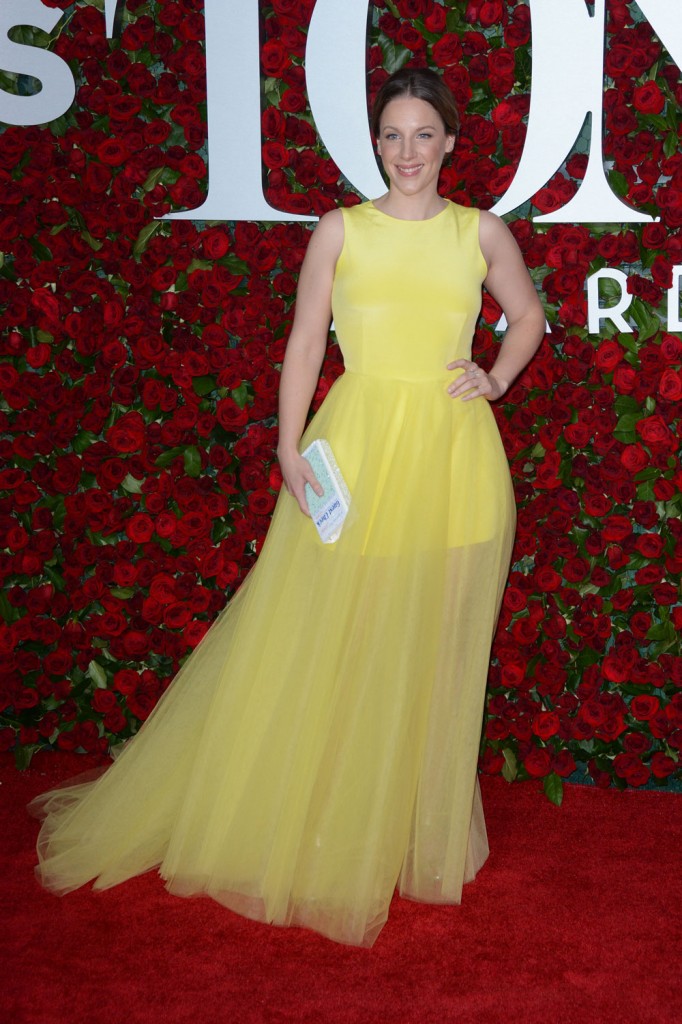 Laurie Metcalf, whom you might know from Roseanne, was also in Christian Siriano. Her dress was slightly better than Mueller's. It has a built in cape, a v-neck and a full length blue skirt, which adds interest. Metcalf was nominated for Best Leading Actress in a play, for her work in Misery. That category went to Jessica Lange. The silver ribbon she's wearing is in support of the victims in Orlando.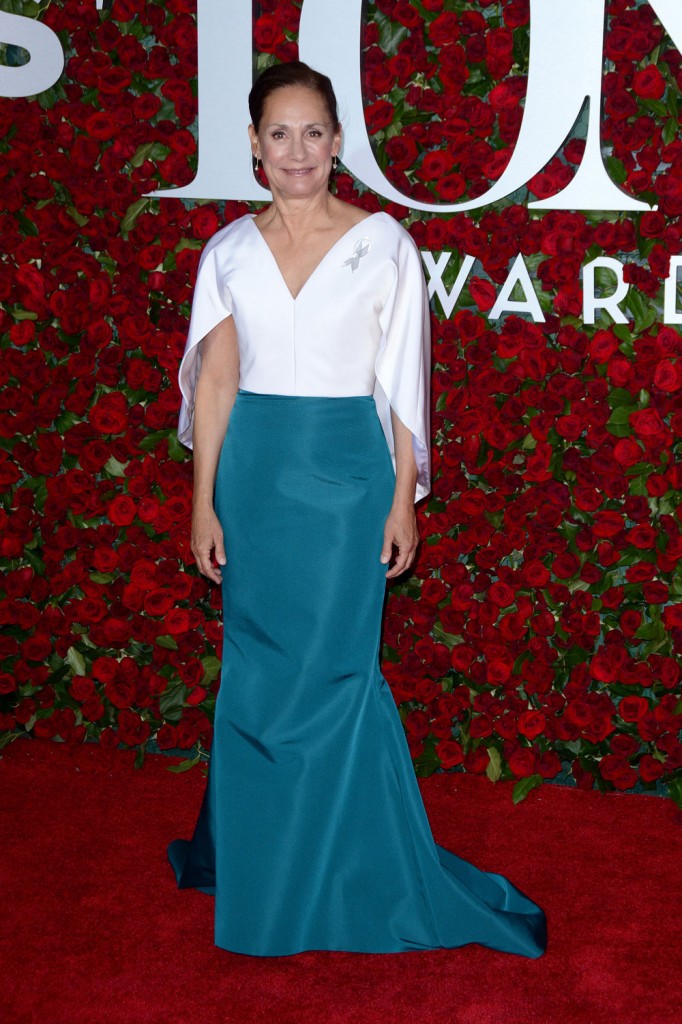 Here's the performance from The Color Purple

photos credit: WENN and Getty