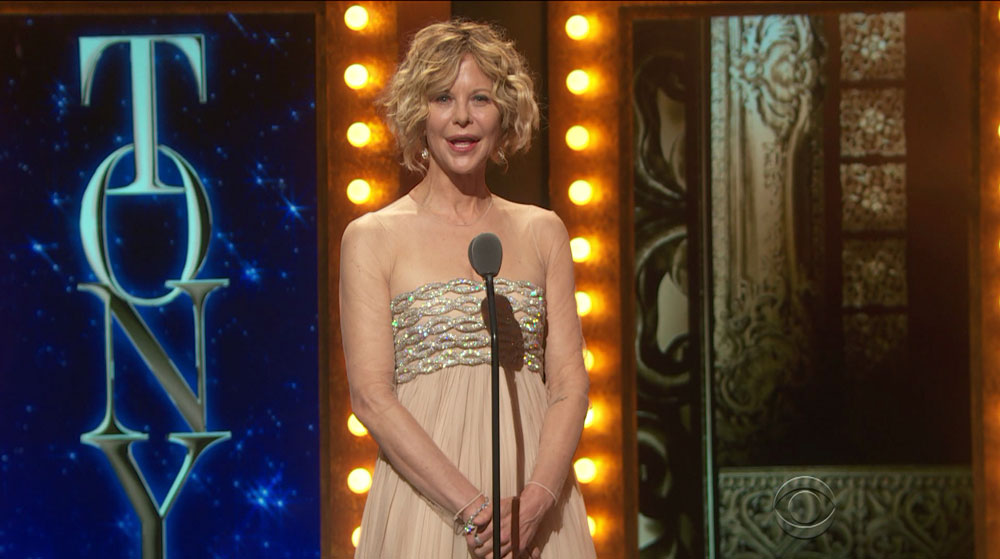 Meg Ryan, 54, introduced She Loves Me at the Tony Awards, because it's based on her 1998 movie You've Got Mail. Meg seems to have had even more work done to her face, which is… unfortunate. I don't know what else to say because it's really hard not to notice and she's the one who has to live with it. It looks like she did a few things and at some point it spiraled out of control. Maybe it's just been a while since we've seen Meg on a red carpet or in motion. Update: Meg is wearing sheer sleeves, which make her arms look crepey when it's just the dress.
Here she is in May and it's hard to tell but she looks less plastic here.
Jane Krakowski is 47 years old. I mention that because during last night's Tony performance, for her musical She Loves Me, she did a split and then got pulled across the floor that way like it was no big deal. I'm not a very flexible person so my jaw was hanging open for that one. You can see that at about 1:50 into the video below. Jane was in this deep v-neck Michael Kors gown with a fishtail. She matched the backdrop and still stood out. This is a beautiful dress.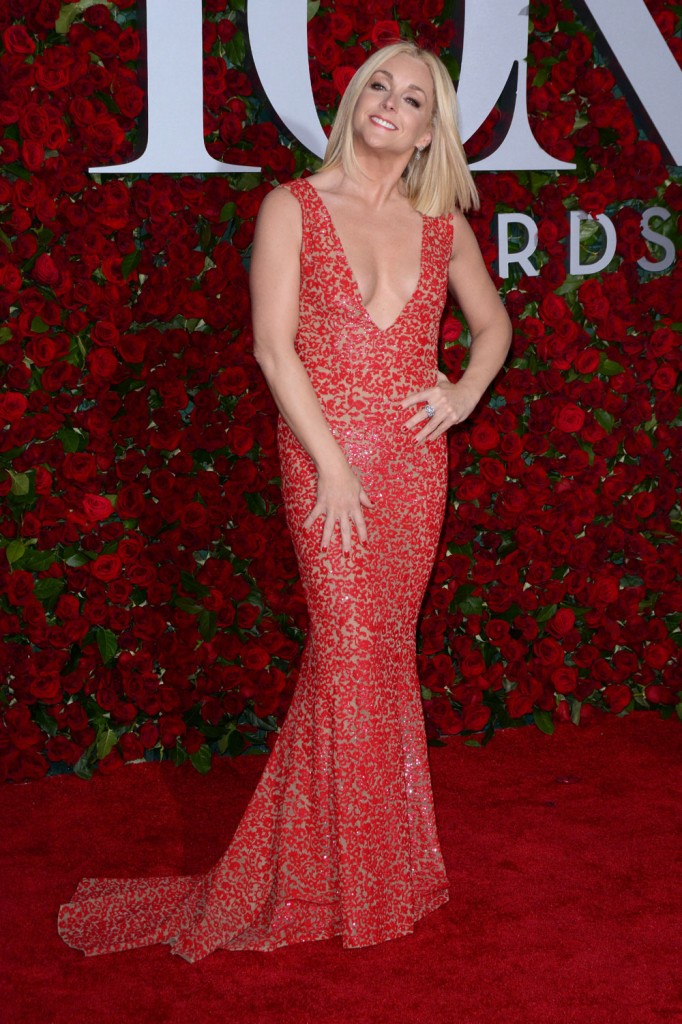 Laura Benanti, Jane's co-star, was in purple Oscar de la Renta with floral embroidery. I like that she went with a long sleeve full length gown with a skirt that's just slightly see-through. There's something regal about this.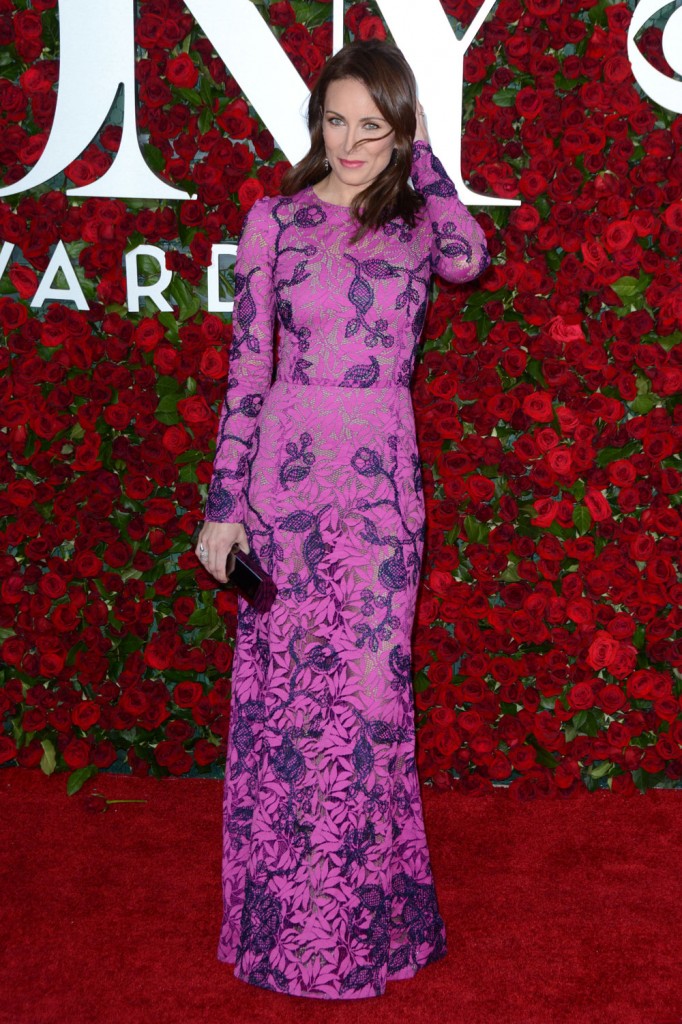 Megan Hilty was nominated for Best Featured Actress in a Play, for Noises Off. She was in a Matthew Christopher ball gown with a tiered skirt and a sweetheart neckline. This looks like a gown Sofia Vergara would wear.
Pascale Armand was also nominated in the Featured Actress in a Play category, for Eclipsed. She was in a yellow Delpozo gown with an asymmetric, origami-look folded hem and a slight slit 3/4 down the skirt. I'm trying to figure out if the slit makes sense. The place where the slit meets is lined up perfectly with the fold down the middle. This dress is quite flattering and there's something intriguing about it, but I can't decide if I like it or not.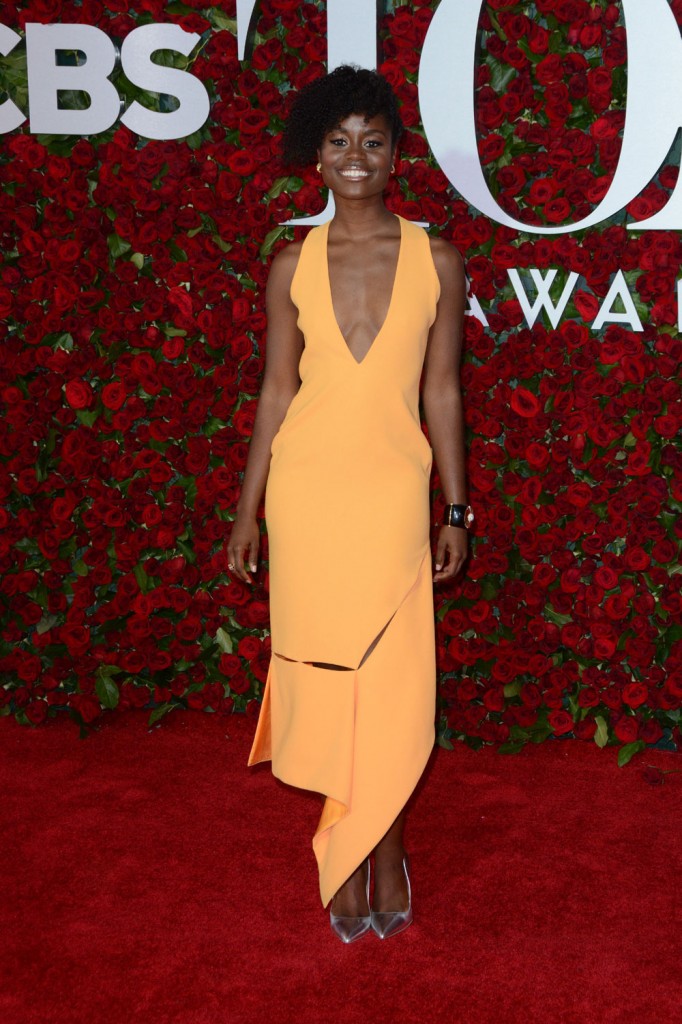 Here's Meg introducing She Loves Me.

Photos credit: WENN and Getty