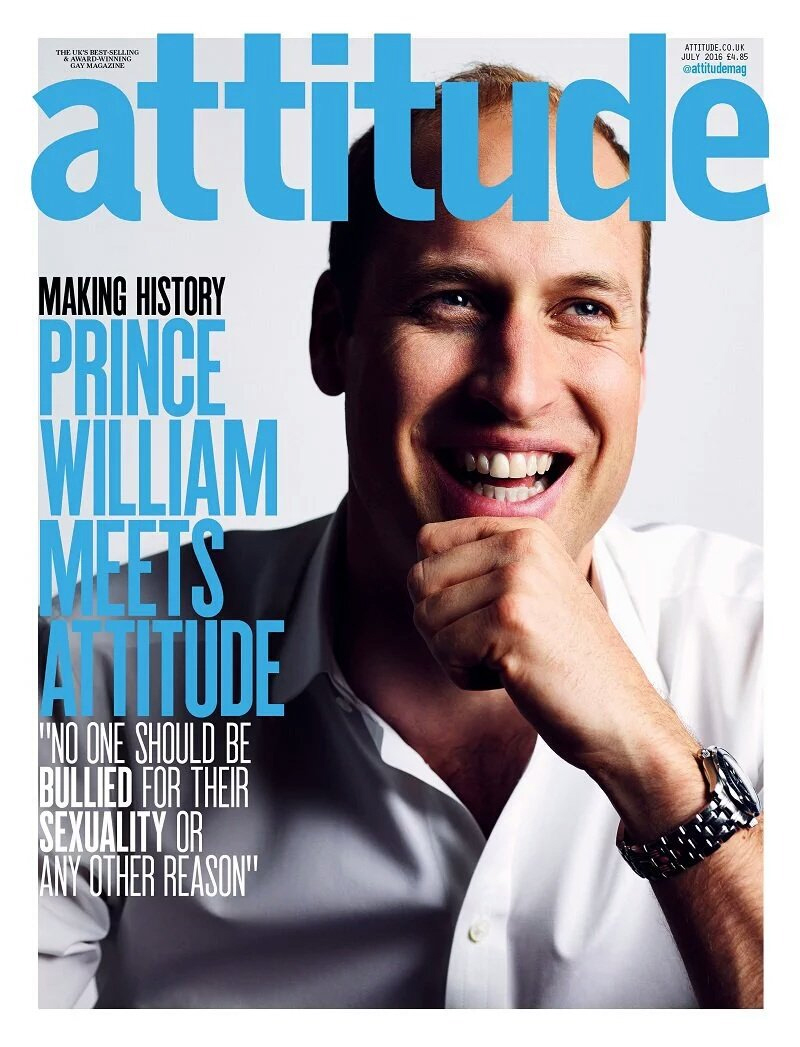 Last November, it was announced that the Duke and Duchess of Cambridge were keen and energized about the issues of cyberbullying and mental health. While they did a handful of appearances around their keen-ness for mental health issues, much of what happened around the issue of cyberbullying was a lot of "this is what we're going to do at some point." Also, Kate sort of dropped out of the issue and now William is just focused on cyberbullying and he's getting the credit for "convening an industry-led taskforce" on the issue that the industry has already been working on for years. While I hoped for the best, I had concerns about just how empathetic William would be, and whether he would end up taking credit for work being done at different levels.
But this is a good step for William: he covers the new issue of Attitude magazine, which is an LGBT-centered magazine in the UK, much like the American magazines Out or The Advocate. William totally says the right things in his interview too. For the most part.
William says: "No one should be bullied for their sexuality. The young gay, lesbian and transgender individuals I met through Attitude are truly brave to speak out and to give hope to people who are going through terrible bullying right now. Their sense of strength and optimism should give us all encouragement to stand up to bullying wherever we see it. What I would say to any young person reading this who's being bullied for their sexuality: don't put up with it. You should be proud of the person you are and you have nothing to be ashamed of."

William had invited the magazine to bring members of the LGBT community to Kensington Palace in May to listen to their experience of bullying and the mental health affects it can have. During the meeting, the group spoke with William about how bullying over their sexuality had led to low self-esteem, suicide attempts, eating disorders, depression and drug addiction.

A Kensington Palace spokesman said: 'The Duke of Cambridge is working hard to support the fight against bullying and to help break the stigma around mental health. He has established a taskforce on the prevention of cyberbullying and along with The Duchess of Cambridge and Prince Harry is leading the Heads Together campaign on mental health and well-being. He knows that LGBT young people suffer unacceptably high rates of bullying and he was grateful to Attitude for facilitating such a serious conversation on this topic. He was moved by the stories he heard and impressed by the positivity and courage of the people he met.'
I don't want to shrug off or negate the power, to LGBT youth, of Prince William standing up on their behalf and saying that they are who they are, that they should love and respect themselves just as they are, that no one deserves to be bullied. That's an important message and I'm happy that William is here, putting his face on that message. But! I take issue with this: "What I would say to any young person reading this who's being bullied for their sexuality: don't put up with it." That's putting the onus on the victim to stop being victimized. As opposed to squarely telling cyberbullies "stop bullying and stop victimizing or you will be punished." It's like saying "Are you a victim of abuse? Don't put up with it!"
HRH met a group of young LGBT people convened by @AttitudeMag to discuss bullying at Kensington Palace in May 2016 pic.twitter.com/V6XLWQJbNB

— Kensington Palace (@KensingtonRoyal) June 15, 2016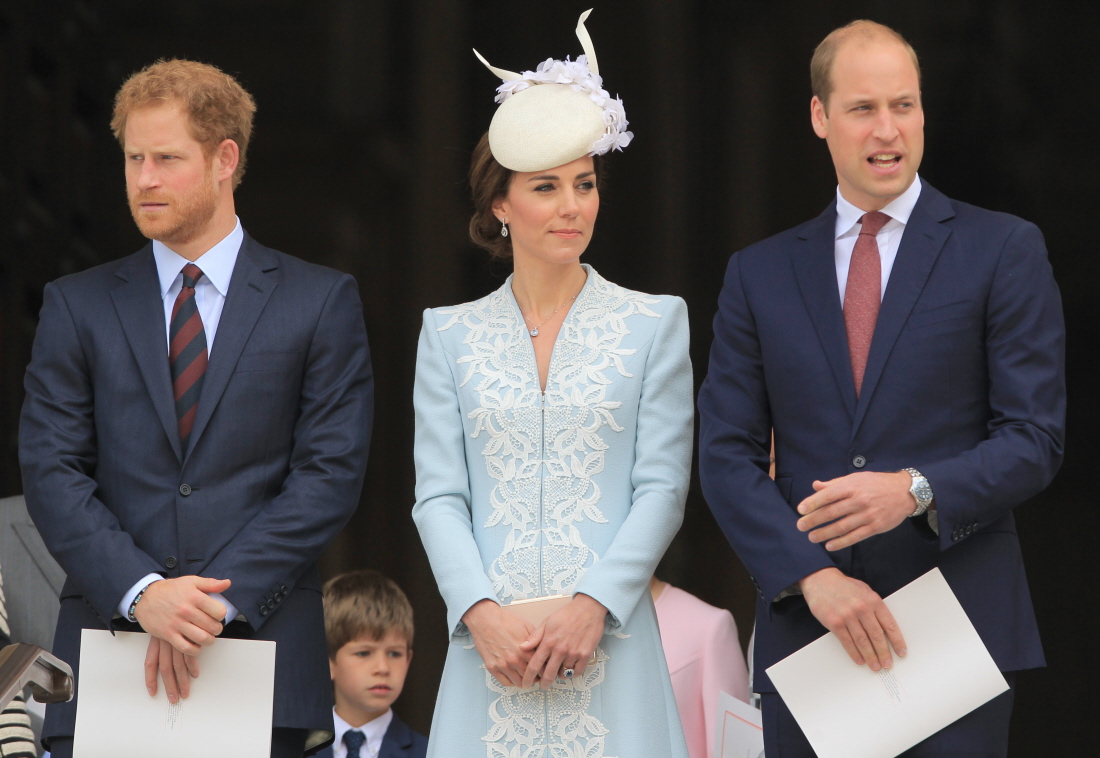 Photos courtesy of WENN, Attitude.