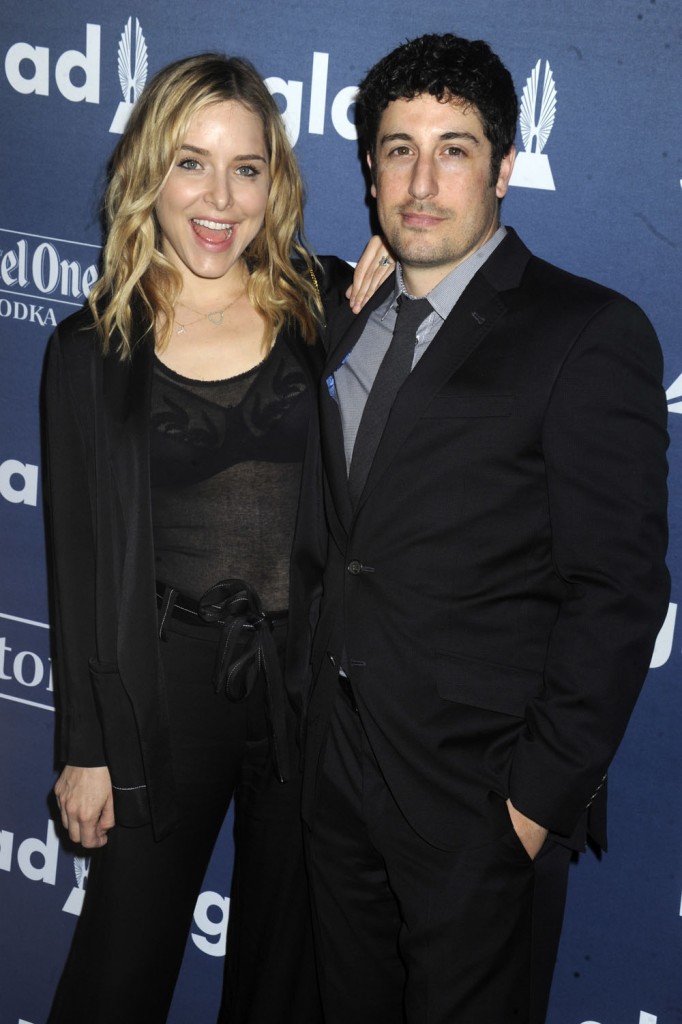 The only other time we reported on Jenny Mollen, the wife of American Pie star Jason Biggs, she was telling an extremely NSFW story about trying to hire a prostitute for her husband as a gift or something. Spoiler – it didn't work out like they planned, but she did get an incredible anecdote out of it, if it even happened. It's like Jenny was trying to write a script for American Reunion 2.* (I didn't see the last one, American Reunion, but I did see its predecessor, the third American Pie movie, American Wedding. The only scene I remember involved pubic hair and a wedding cake.)
Jenny is back with a new memoir, Live Fast Die Hot, apparently it's her second one although I didn't hear of her first. She has some more unbelievable anecdotes, some involving ghosts. US Magazine has a video interview with Mollen, who seems a bit manic at points. She claims that she flew to Morocco to complain to an Etsy seller about a rug. She also cites the fact that a door once opened in her house (not when she was looking at it, just later she noticed) as evidence that it was haunted. She was living in LA at the time and decided to move to NY for this reason alone. Literally the only example she gave of something creepy happening was when a door was open which she thought had been closed. She had a baby which was six months old at the time and explains that she just got done nursing her, so she was likely sleep deprived. Later she saw a psychic who told her it was the ghost of an old man and his dog. This led her to move her whole family without okaying it with her husband first.
After an eerily open door and possible paranormal haunting, the actress and her husband, Orange Is the New Black actor Jason Biggs, fled Los Angeles. The Chicago Fire actress said, "I spoke to a psychic and she told me maybe it was a ghost dog with an old man partner. Not kidding!" She told Us Weekly, "I can deal with the dog, but the old man partner has to go."

The pair and their son, Sid, [now] 2, fled to the Big Apple shortly after, but she suspected the ghost was still lingering. "You know in Jaws when the shark follows her from Amity Island down to the Bahamas? I thought maybe the ghost followed me to New York!"

Paranormal activity wasn't her only problem in NYC, however. "I did decide that my neighbors needed to stop smoking because I thought they were giving us cancer. I may or may not have broken into their house using my fire escape, and had a confrontation with them," Mollen says.

Live Fast Die Hot also chronicles Mollen's trip to Morocco to track down a rogue Etsy seller, and her ayahuasca experience with Chelsea Handler.
This woman is exhausting. In the video on Us's site she explains that she not only sold the house out from under her husband, Jason, she also brought the nanny with them to New York too. As for her claims that the ghost was following her, she's never going to escape that ghost and his dog. Figments of the imagination usually do follow you wherever you go. (Have you seen the research in which they can recreate ghosts and alien-like visitations by stimulating parts of the brain? It does seem real to people.) She got another good story for her book though. Also, How am I not surprised that she's friends with Chelsea Handler?
*I thought I came up with this idea on my own, and then I re-read my original coverage and realize that I quoted a commenter who said essentially this same thing.
Here's the video: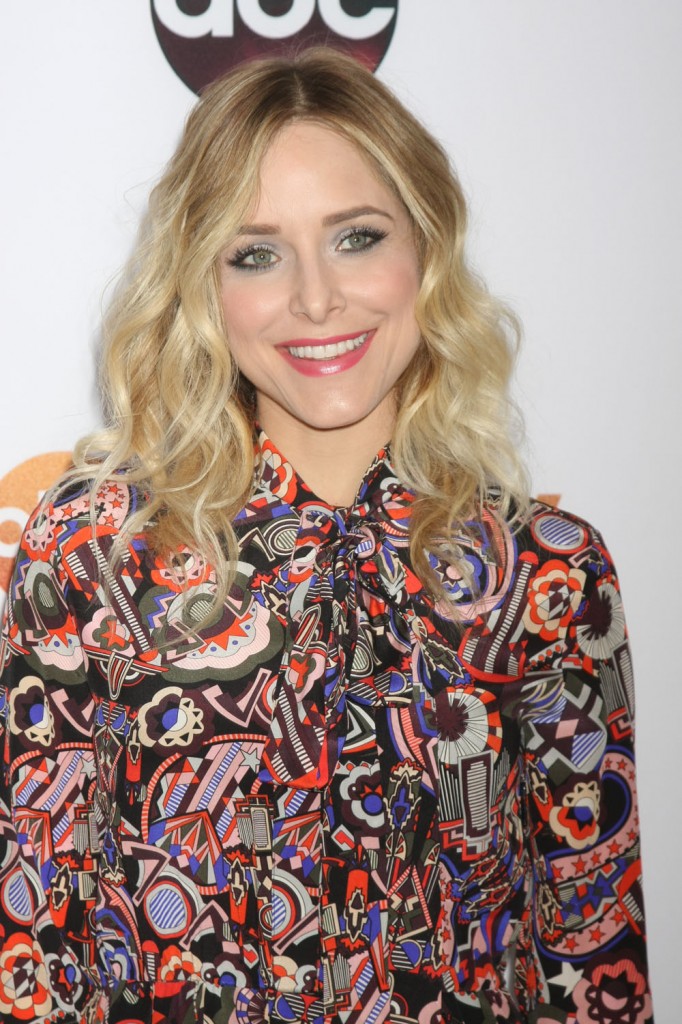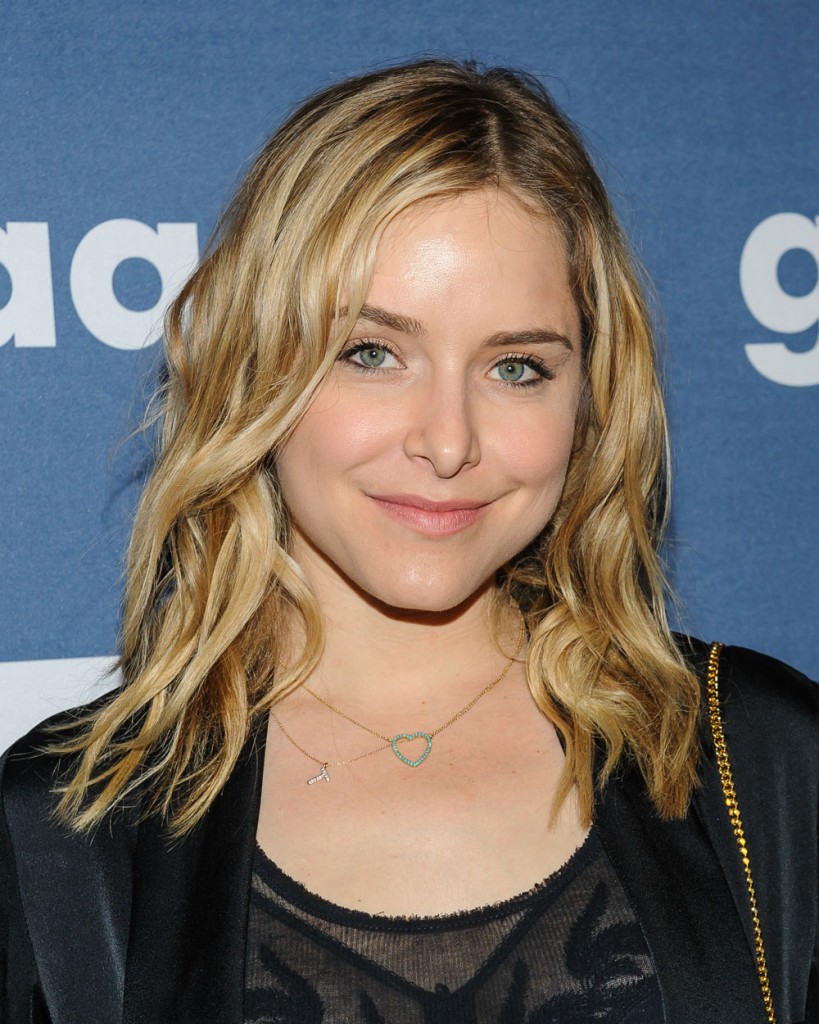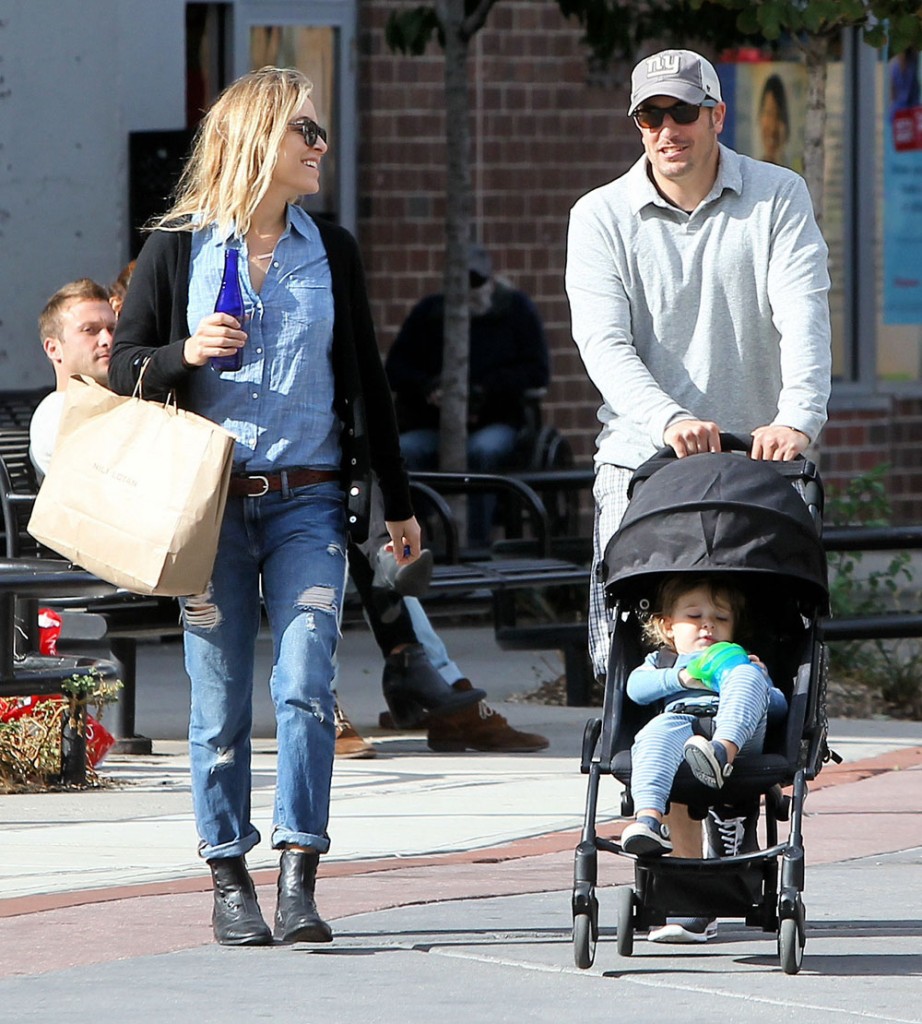 Photos credit: WENN.com and FameFlynet