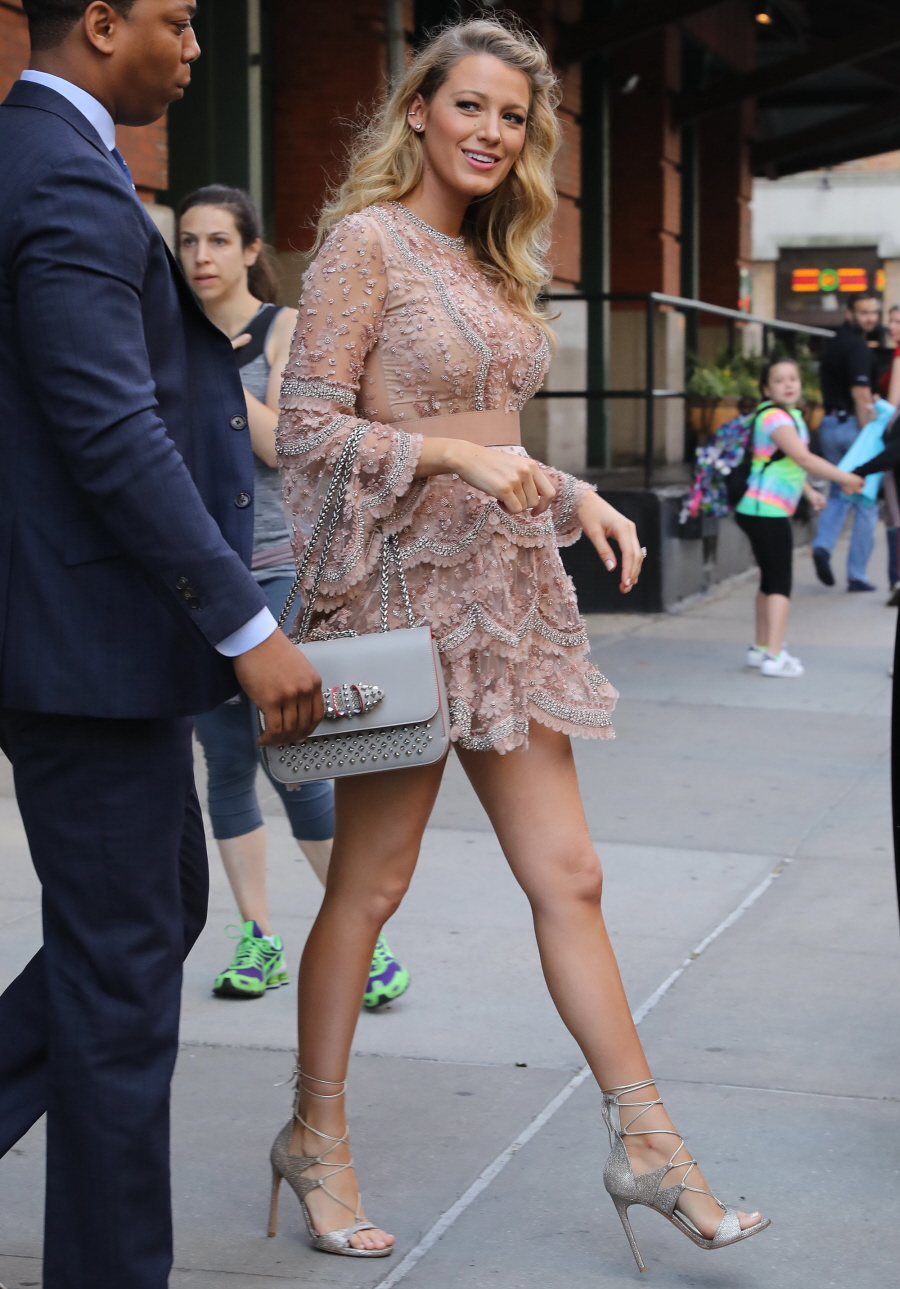 I really do think that Blake Lively has the best pair of legs in Hollywood, or one of the best pairs of legs. These are photos of Blake outside of Rockefeller Center on Monday, where she appeared on the Today Show to promote her new movie, The Shallows. Blake is well into her second trimester of her second pregnancy, and just like her first pregnancy, she looks totally amazing. She really looks so stunning and glow-y, it's a wonder she doesn't just stay permanently pregnant. And from what she told Savannah Guthrie, that's the plan. Blake says that she and Ryan Reynolds want so many babies. Some assorted quotes:
Her 2-year-old, James: "She's always doing something fun and exciting. She's the most fun, funny human being I've ever been around in my life."

She wants more than two kids: "I'm one of five kids; my husband's one of four. We're officially breeders. You can go on our website and we will give you some of our children."

Filming The Shallows alone: "At least I got beautiful settings and a shark and all these things to help me! But an isolation film is tough. It's you the whole time and your imagination. I don't know. I hope people like it… We shot in this beautiful island—Lord Howe Island. No one's ever shot there before. It was pristine and amazing. And then the rest of it was basically in a giant swimming pool."

She isn't afraid of sharks: "I actually had an amazing experience. I went diving with great white sharks and an incredible shark conservationist. Being in the water amongst them, it suddenly takes away that fear, because you see them in movies and they're villainized and all of that, but when you're in their habitat, you see that they're not actually hunting you, you know? They're just in the sea."

But the shark is definitely the enemy in The Shallows: "Because of global warming, sharks are pushed closer to shore. She's attacked, and you think of a shark attack being in the deep ocean. But it's almost scarier when the shore is right there and it's just so close. It comes in handy that she's a medical student. I think that she's not necessarily the most resourceful person to start, but it just shows the human's ability to survive when you're faced with life or death."
The most unbelievable part (and I mean that literally, as in I do not believe it) is that Blake is playing a med student. Nope! I'll buy Blake as a fashion student. I'll buy her as a creative writing student ("allure of Antebellum," anyone?). I'll even buy her as a cooking-school student. But medical student? No. Never. As for Blake wanting lots and lots and babies… sure, I hope she does. She seems to have easy, no-drama pregnancies and it seems that she and Ryan both want a lot of kids, so go for it. I hate the term "breeders" though.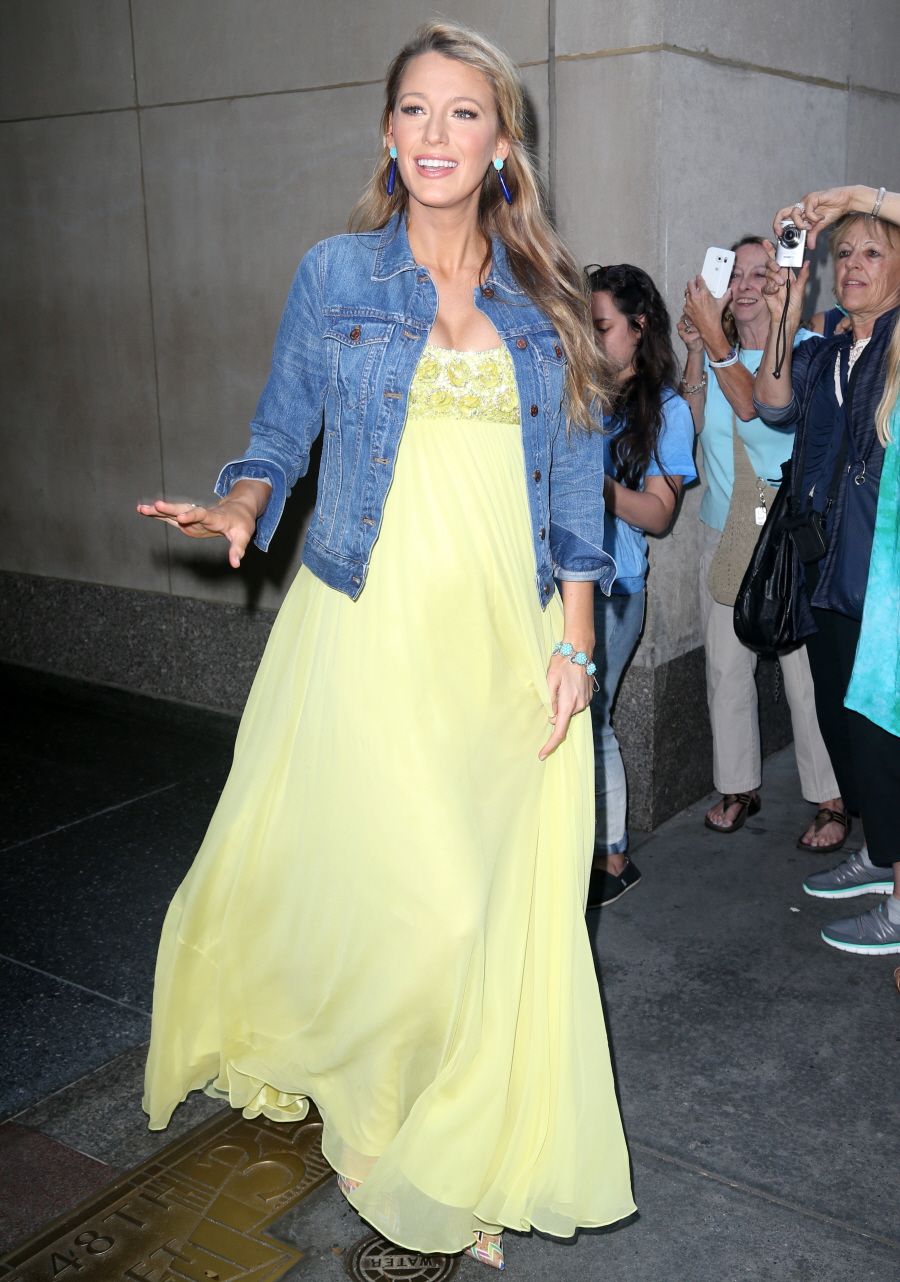 Photos courtesy of Fame/Flynet.