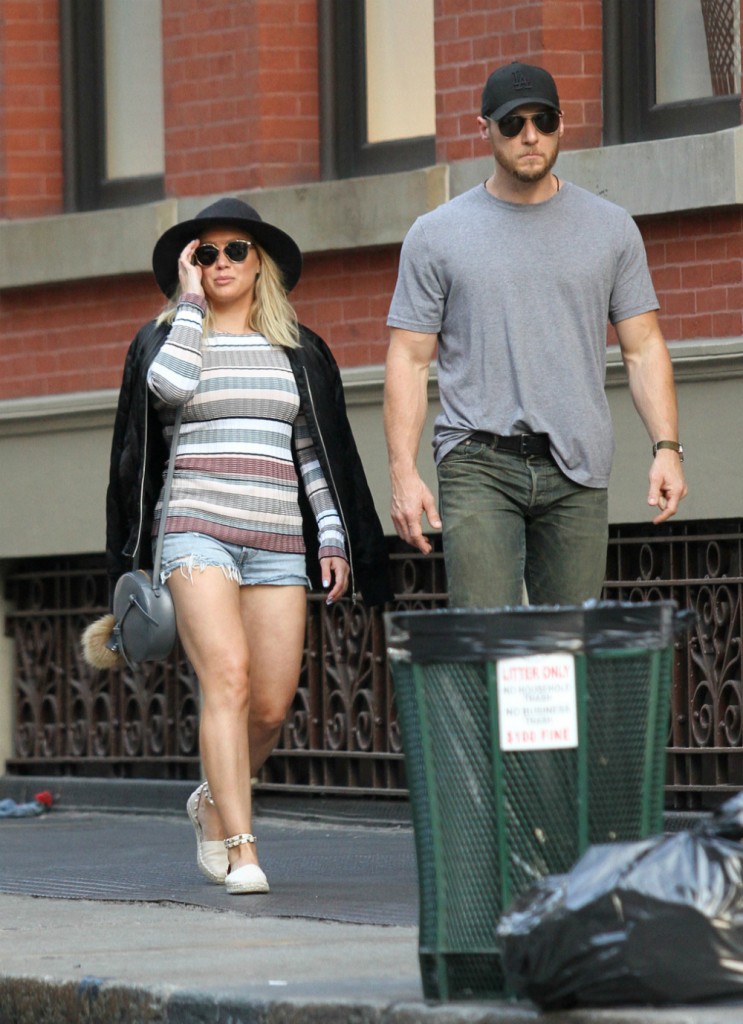 Hilary Duff's romantic life has been a little bumpy. After an attempted reconciliation with then-husband Mike Comrie, Hilary divorced him after he drunkenly solicited a waitress. Since then, Hilary tried out a few new looks, signed up for Tinder and focused on son Luca and her career. Focusing on your career in Hollywood means dedication to both your craft and your body. Turns out both have proven to be the best thing to happen to Hilary. Not only did her TV series Younger just get renewed for a 4th season before season 3 even aired, but she seems to have found romance with her personal trainer, Rise Nation's Jason Walsh.
It looks like Hilary Duff's relationship with her trainer Jason Walsh took a romantic turn!

The actress and her fitness guru, who have been seen enjoying each others' company for some time now, are "casually dating," a source tells E! News. The casually clad couple were most recently spotted stepping out together in Manhattan's Soho neighborhood earlier today.

The pair have been spending a lot of time with each other in recent months, both in the gym and out at various restaurants to enjoy some fine dining, and it seems this budding romance began as a friendship between the two. "They weren't all over each other. He's her trainer and they hang out," a source previously told E! News. "They hang out and they are friends."

Duff and Walsh were also recently spotted on a dinner date at pizzeria il Fico in Los Angeles. The duo enjoyed some slices while watching Kobe Bryant's last basketball game in the NBA.

"It was just the two of them, but it was a busy night, so the restaurant was packed and they were watching the game like everyone else," an insider tells E! News. "They looked like they were having fun, because the game was crazy, but I didn't notice them acting affectionate or anything. They were just watching and cheering with everybody in the restaurant."
A girlfriend of mine who tried Rise Nation described it as "combining your love of clubbing and hiking." It is very popular in LA and from everything I've heard it's really fun and really tough. I just workout differently; I run alone on the street while it's still dark in the morning – often one or more items I am wearing are inside out. However, most people agree that Jason is a great trainer and his methods work because he looks out for your well-being as much as your progress. Hilary looks great so if she is anything to go by, he's amazing. The important part for me is that Hilary looks happy and I like the emphasis that this is casual and they are just enjoying each other for the time being. Hilary mentioned she doesn't need to get married again. Maybe she learned that it should be more about enjoying the relationship than working so hard to make it last.
Whatever is going on,they are adorable together. These photos are from Rise Nation's Grand Opening last August.
Photo credit: Pacific Coast News and Getty Images