When will people learn that Martha Stewart tells you which rules apply to her and not the other way around? While attending a $33K a plate fundraiser for Hillary Clinton at Harvey Weinstein's home, Martha took pictures with Hillary. The problem was that there was a ban in place on all photos and posts to social media. So what happened when it was mandated no cell phone selfies with Ms. Clinton allowed? Martha whipped out a Canon and used her middle finger to press the shutter.
Despite a strict rule against social-media posts or photos at a star-studded Hillary Clinton fundraiser at the home of Harvey Weinstein on Monday night, spies said one guest dared to break the rules — Martha Stewart.

The intimate, starry event was hosted by Weinstein along with Leo DiCaprio, Jennifer Lopez and Sarah Jessica Parker and Matthew Broderick.

But though "everyone [else] obeyed the no-social-media rules," an insider said, "Martha was the only one who didn't. It was like, 'No rules for Martha!' She was up in Hillary's face — not only with an iPhone, but with like a Canon camera."

The sources said, "To a person, everyone noticed" at the dinner for 50, where seats went for $33,000 each.

Guests also included fashion designers Vera Wang and Tory Burch, jeweler Lorraine Schwartz, "Real Housewife" Bethenny Frankel and actress Candice Bergen.

Meanwhile, we hear that model-loving star DiCaprio was seated next to Hillary herself.

"He was very gallant," said an insider, "he even pulled out Hillary's chair for her" to sit down.
When speaking of grammar rules in writing, my former-English teacher mother is fond of saying, "you have to know the rules before you can break them." Perhaps Martha thinks she has written enough books on party etiquette rules to smash the hell out of any rule that doesn't suit her.
As of this writing, Martha has at least adhered to the no social media rule on both Instagram and Twitter. I am convinced that is solely to keep the party organizers guessing about her next move. Martha's accounts only have beautiful roses, delicious food and, for some reason, a hillside of shade thrown at Jonathan Cheban, probably just because she was bored. My guess is she made copies of all her Hillary photos, fashioned them into a beautiful bouquet with hand cut paper flower frames, assembled in a custom stenciled mason jar and sent them to Harvey Weinstein along with a pattern for a sensible dress for his wife.
I'll pledge to start watching Orange is the New Black again if the writers work these photos into Judy King's, their Martha Stewart inspired character, storyline. Maybe she could sell them for clove cigarettes.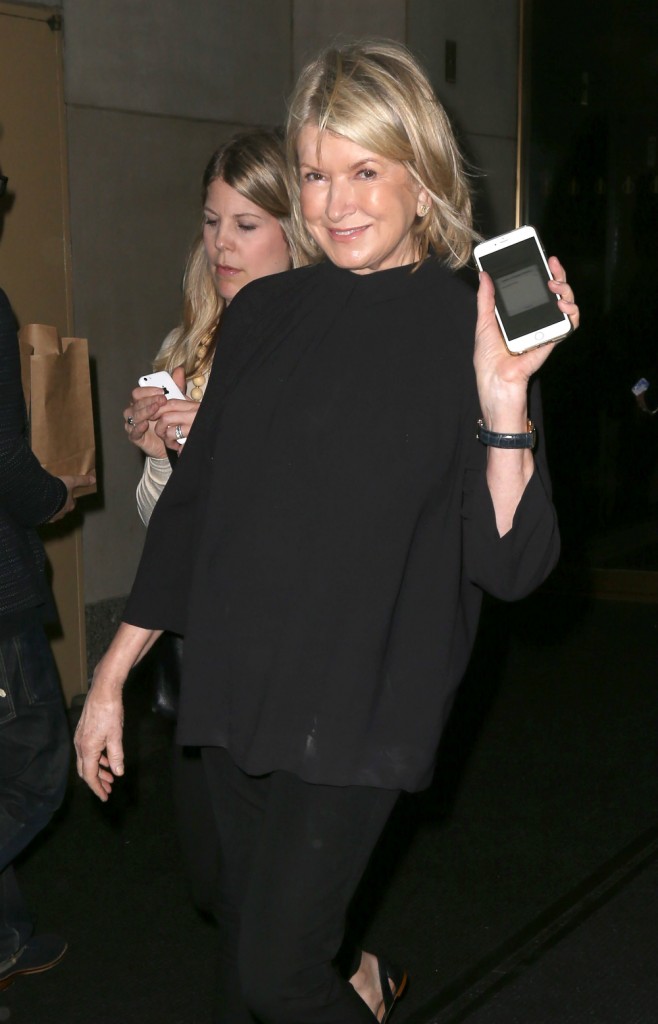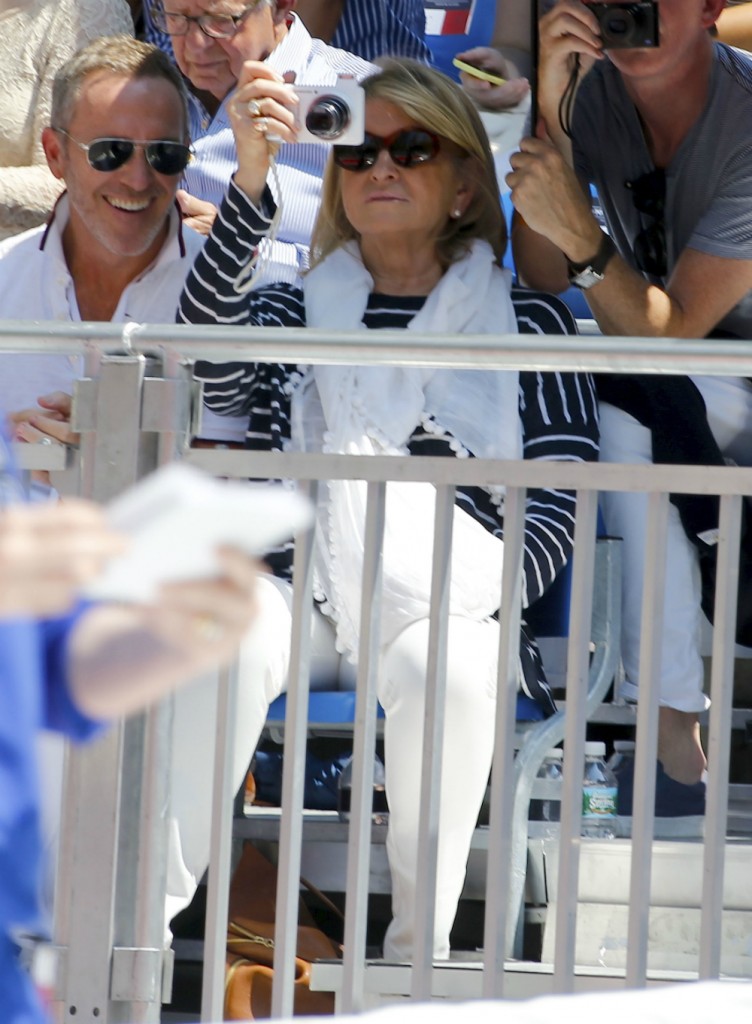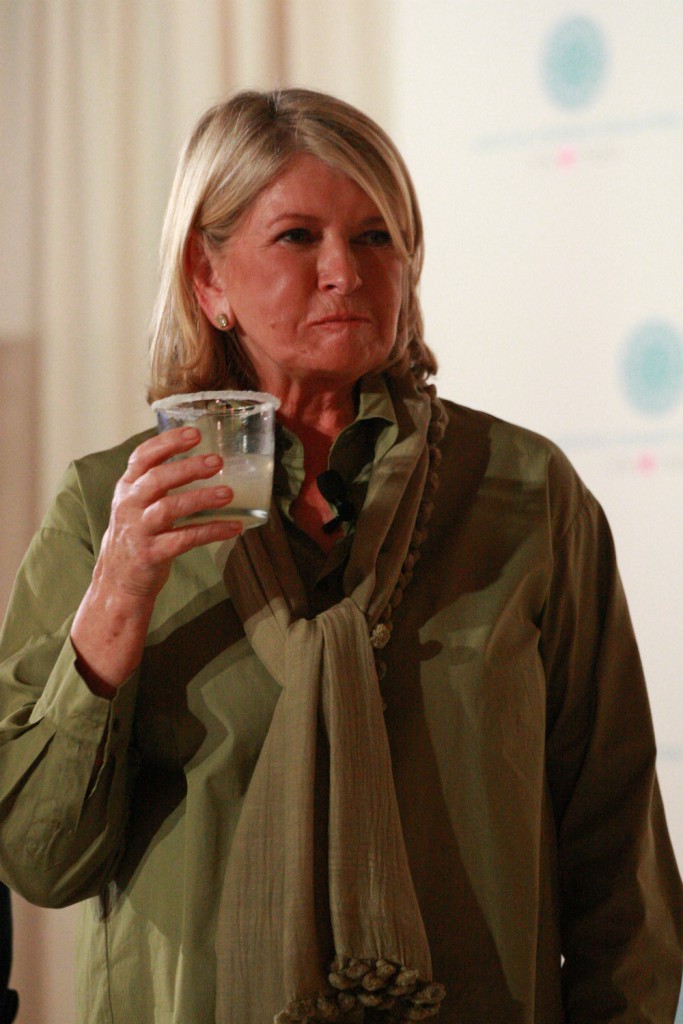 Photo credit: WENN and Fame/Flynet Photos and Getty Images