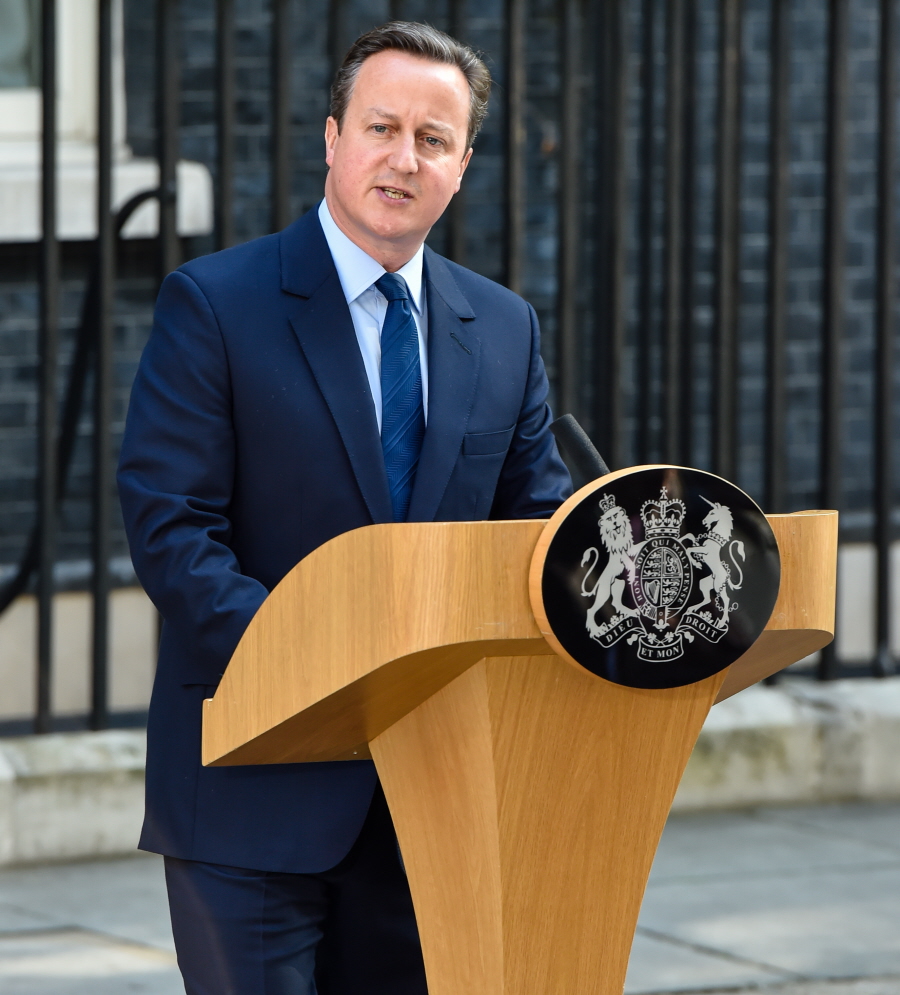 When I went to bed last night, the Brexit/Bremain votes were still being hand-counted in the UK. Rachel Maddow had analysts on saying that yes, the vote was on a "knife's edge," but pollsters said Bremain would likely win by a very slim majority. As it turns out, not so much. Brexit won. They had the votes. With the majority of districts in (as I'm writing this), Brexit has a clear majority of 51.9%. And as you can see from these photos, David Cameron has already resigned as prime minister. I feel sorry for Cameron. History will show that he was right about Bremain.
Celebrities in the UK and beyond have been reacting to Brexit online. You might think "who cares about what celebrities have to say about this?" but Brexit is a severe blow to the UK film and television industry. Producers, directors, actors and film crews in the UK almost unanimously came out for Bremain because UK productions get a lot of money, tax breaks and talent from EU countries. Michael Ryan, the chairman of Independent Film & Television Alliance, told media outlets:
"The decision to exit the European Union is a major blow to the UK film and TV industry. This decision has just blown up our foundation – as of today, we no longer know how our relationships with co-producers, financiers and distributors will work, whether new taxes will be dropped on our activities in the rest of Europe or how production financing is going to be raised without any input from European funding agencies. The U.K. creative sector has been a strong and vibrant contributor to the economy – this is likely to be devastating for us."
250 prominent UK celebrities signed an open letter a month before the vote and the letter was widely derided (in the conservative UK press) as the "luvvie letter." And not for nothing, but this is going to affect Game of Thrones too, the bulk of which films in Northern Ireland.
Many economic analysts believe that the UK is about to "plunge" into a recession, a recession which could have lasting (years-long) effects on the European and global economies. The pound has already plummeted. Some assorted tweets.
No matter the outcome, #Brexit polls demonstrate how quickly half of any population can be convinced to vote against itself. Quite a lesson.

— Edward Snowden (@Snowden) June 23, 2016
I don't think I've ever wanted magic more. https://t.co/gVNQ0PYIMT

— J.K. Rowling (@jk_rowling) June 24, 2016
Congratulations exiters. Reverse is across and down, easy on the clutch.

— Hugh Laurie (@hughlaurie) June 24, 2016
BREAKING: #Brexit voters surprised that a vote for self-destruction is actually a vote for self-destruction.

— The Greek Analyst (@GreekAnalyst) June 24, 2016
Wonder if #Brexit voters this a.m. are all, "The pound did WHAT? And the markets… Uh, that was just a practice vote yesterday right?" -H

— Heather & Jessica (@fuggirls) June 24, 2016
Remain fought a shockingly deluded campaign. Refused to engage properly with immigration debate. Insisted it was about economy. It wasn't.

— Piers Morgan (@piersmorgan) June 24, 2016
Scotland will seek independence now. Cameron's legacy will be breaking up two unions. Neither needed to happen. https://t.co/4MDj7pndcq

— J.K. Rowling (@jk_rowling) June 24, 2016
Donald Trump, arriving in Scotland to visit his golf course, calls #Brexit a "great thing" https://t.co/kUFURPMwxp

— CNN (@CNN) June 24, 2016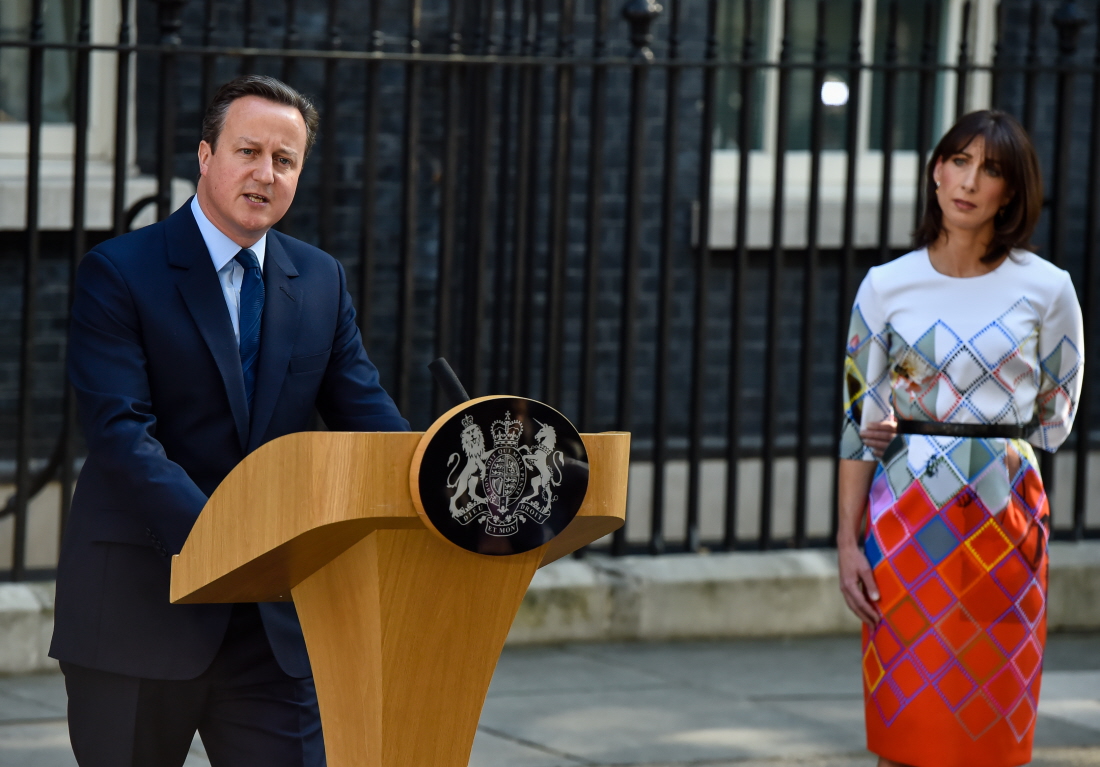 Photos courtesy of WENN.