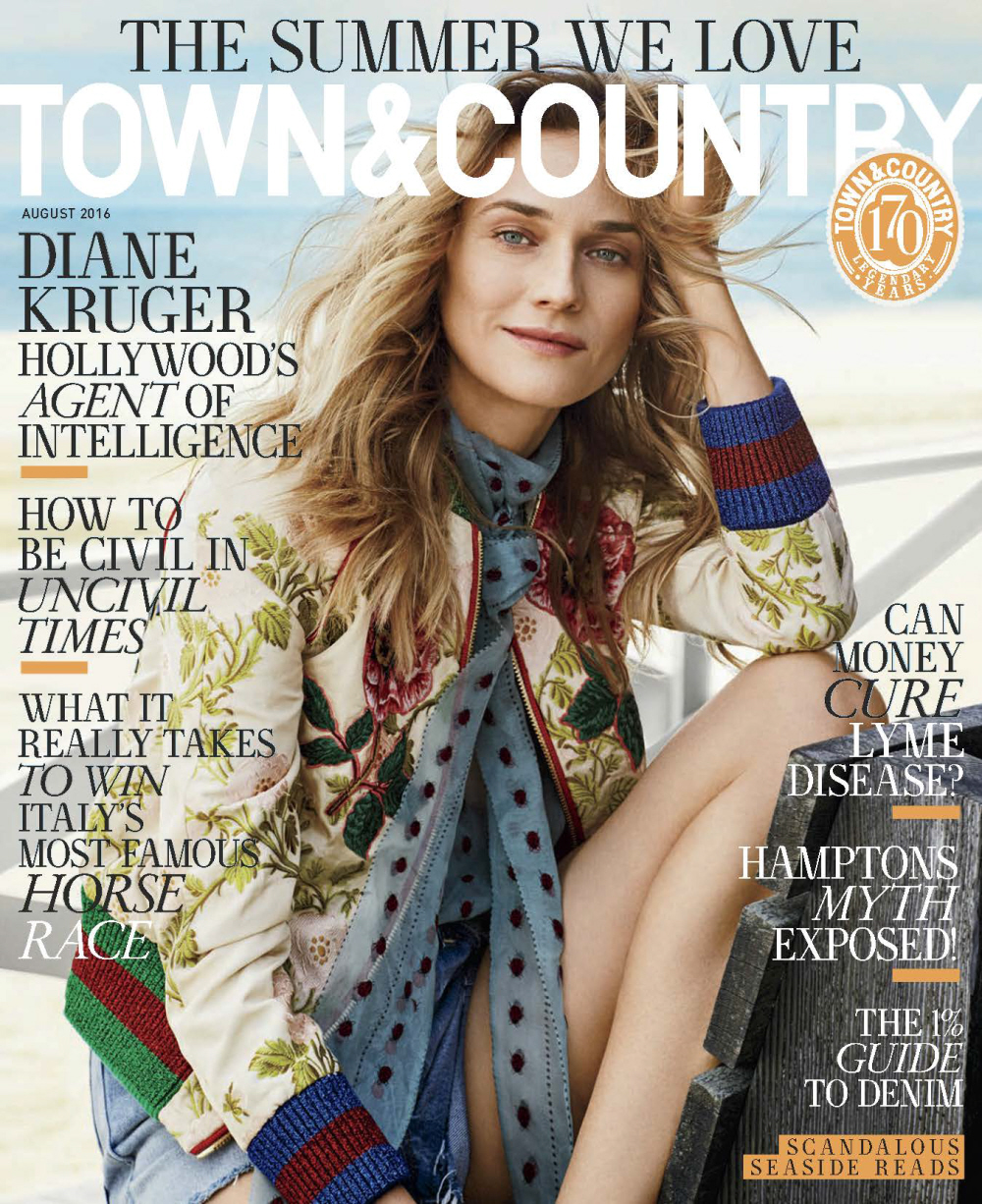 I think Diane Kruger is one of the most photogenic women in the world, so why did Town & Country use this shot for their cover? She looks like a zombie! Is it a trick of the lighting or bad makeup or is this one of the worst Diane Kruger covers ever? Anyway, Diane covers the August issue of Town & Country, likely to promote The Infiltrator, which comes out in a few weeks in America. Diane chats about her boyfriend Joshua Jackson, because I guess they're still together? Sure, maybe. And she also talks about feminism and the pay gap. Some highlights:
Moving to Paris when she was 15: "This whole other life opened for me in Paris. I met actors; I watched films. When I was growing up, the movie theater was 20 miles from my house, I spent every day watching The Nanny. After a few years in Paris I realized I wanted to go to drama school."

On having an identity crisis at age 30: "I had become arrogant. I had been a model, I spoke three languages, I had a career. I felt I had figured it all out. And then I realized that I was living in this very privileged life in my own bubble that I created and I [didn't] know anything about what [was] really going on in the world and I [didn't] ask enough questions… I made a lot of different choices. I cut people out of my life who I felt were enabling my bubble."

On meeting long-time love, actor Joshua Jackson: "Meeting someone like my partner, who has a very different perspective, who likes to travel in a different way and be open to various experience was so important. I was 30 years old and I was already bored of fancy hotels."

On feminism and the pay gap in Hollywood: "I have yet to be paid the same amount as a male costar. And absolutely I've been labeled a bitch, or difficult to work with, when I've spoken up about something. Or it's 'She doesn't really know what she's talking about.'"
I appreciate that she's honest about her arrogance, that she was living in a privileged little bubble and only looked outside of that bubble when she turned 30. Most people – especially most celebrities – never get to the point where they even know they're in a bubble. And I guess she's saying that Joshua likes to travel for the joy of seeing other places and other cultures, and she had just spent most of her traveling time sitting in fancy hotels? Sure. I believe that too. Just as I believe that she's been labeled a difficult bitch for asking for equal pay. I appreciate it so much that women in the industry are talking about equal pay issues openly these days. I hope it continues.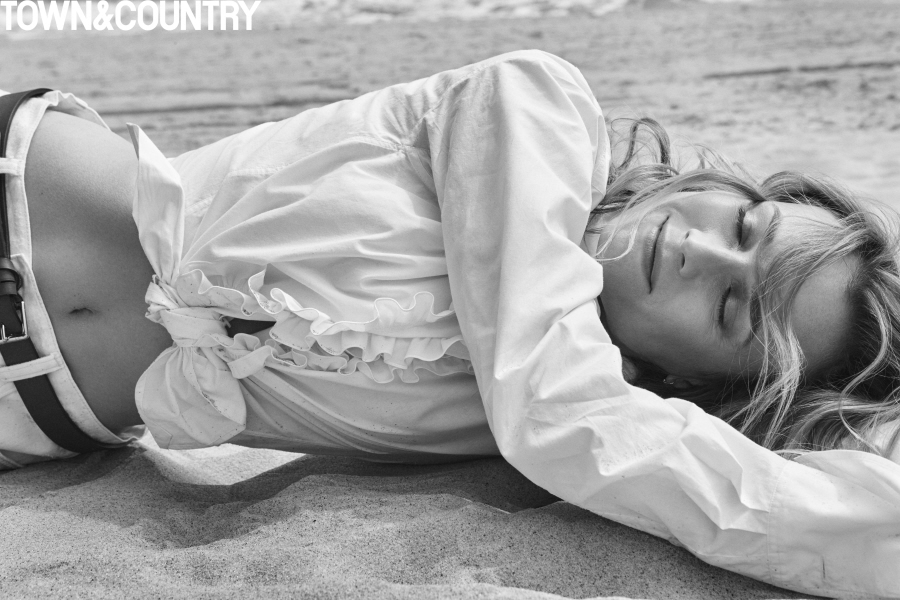 Photos courtesy of Victor Demarchelier/Town & Country.