One of my personal favorite Hollywood couples of the moment, Sarah Paulson and Holland Taylor were looking radiant on the red carpet at a benefit for the California Walk to Fight Lymphedema & Lymphatic Diseases in Santa Monica on Saturday night. The event was hosted by Sarah's American Horror Story co-star Kathy Bates. The event turned out to be a mini-AHS reunion with Angela Bassett and (be still my heart) Cheyenne Jackson also in attendance.
Kathy has been involved with the charitable organization since 2014. She suffers from lymphedema in both arms as the result of having a double mastectomy for breast cancer in 2012. Bates hopes to use her celebrity (and her celebrity friends) to bring awareness to the condition, saying, "Maybe if people can put my face on lymphedema then more people will be willing to come out of the shadows and talk about it."
Not only do Sarah and Holland make a good looking couple, they also rocked a casual yet sophisticated look at the benefit. Sarah wore a black slip dress topped with a grey cardigan and Holland wore black patterned pants and a cream colored blazer.
The 41-year-old actress, who might want to clear some space on her mantel for the Emmy she's probably going to get for The People vs O.J. Simpson: American Crime Story, has been with 73-year-old Holland since 2015, living up to her recent declaration that "You should be able to love whomever you f—ing well please." It's nice to see that they are obviously in love but manage to keep their personal life low key and not broadcast it all over social media. How refreshing.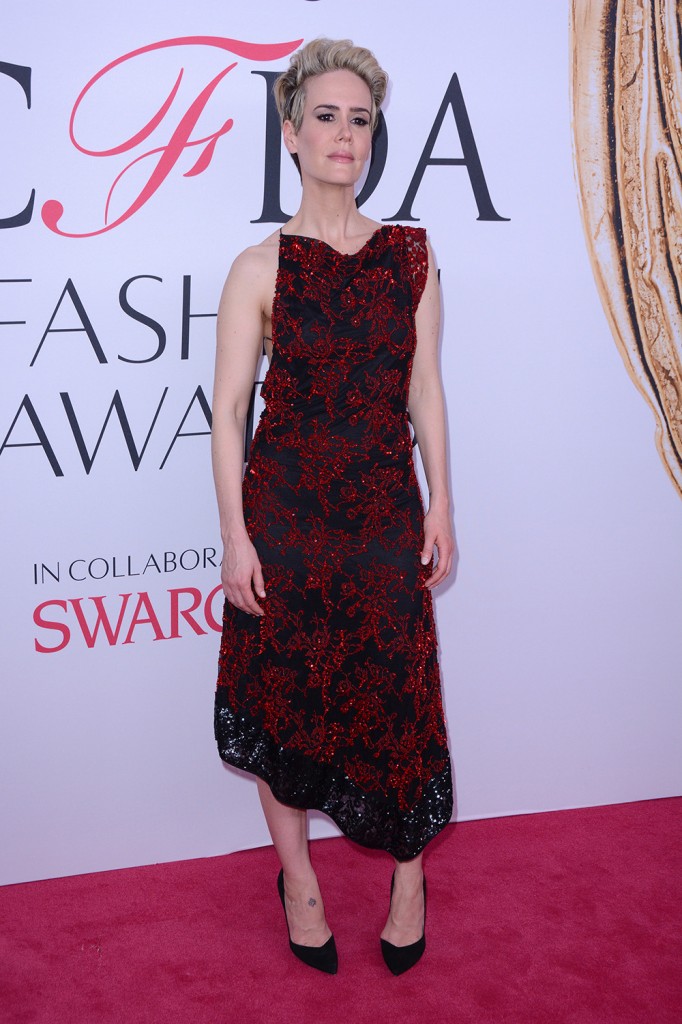 Photo credit: Getty Images, WENN.com