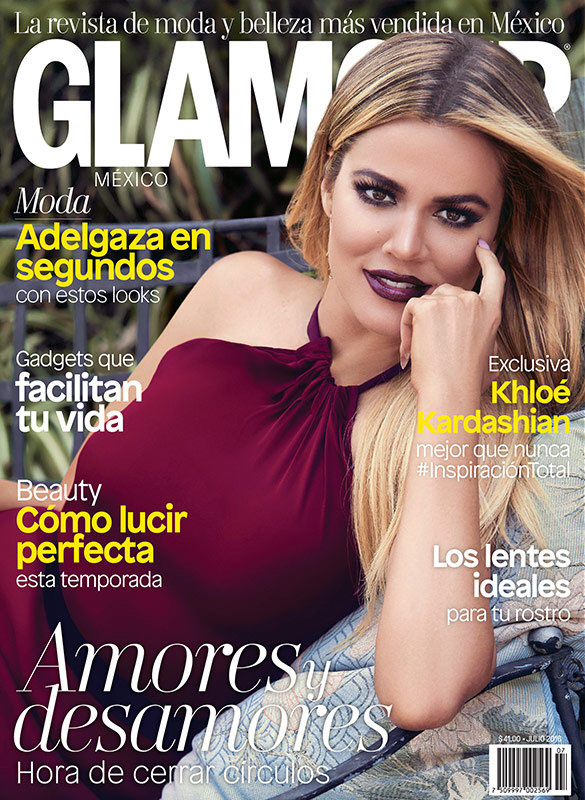 Here is Khloe Kardashian's cover editorial for Glamour Mexico, the July issue. Can't say I'm a big fan on the dark lipstick on Khloe – it emphasizes the extent to which she's jacked her lips. Khloe has said that this cover shoot reminded her that she wants to take out her extensions and have short hair again, which I think she should do – I really loved her lob from late last year, and I thought it was super-flattering on her. Meanwhile, Khloe went off on a long-winded tirade about the tabloid interest in her love life, which…yeah, not so much. I have some residual affection for Khloe because I think she's "the smart one" out of her family, but this essay (on her subscription app) was just dumb. She loves it when we're paying attention to her love life. She loves it when we're paying attention to her in any way.
"The most annoying thing about tabloid rumors is the double standard. If I'm 'spotted' hanging with a guy at a party – even if I'm just saying hi for a quick second – it immediately becomes a negative headline about how many guys I'm dating or how I'm getting into a new relationship. Men don't get that reputation! They get a pat on the back. It irritates me."

"People have taken pictures of me and say they're proof of something concrete. Pictures are just moments in time. They never show the whole truth. In Hollywood, you could go out on a first date and it could spiral into this huge thing. The headline the next day is 'Khloé's Getting Married!' LOL. It's so weird. That stuff definitely makes it difficult to take it slow and see how things go."

"I normally don't comment on those stories, but if it gets out of control, I'll speak up – especially because that kind of gossip affects how people see me. A guy could assume I'm dating someone and not approach me, when I'm actually single."

"Sometimes I completely avoid going out in public with a new guy because I don't want to deal with the sexist headlines. Too much drama for me!"
"I don't want to deal with the sexist headlines…" that come from the storylines written by Keeping Up with the Kardashians writers. Don't get me wrong, there is a lot of sexism in the tabloids and in tabloid-driven narratives. But hearing a Kardashian complain about her tabloid coverage is like listening to Taylor Swift complain about being perceived as twee and boy-crazy. You are the one driving the narrative!!!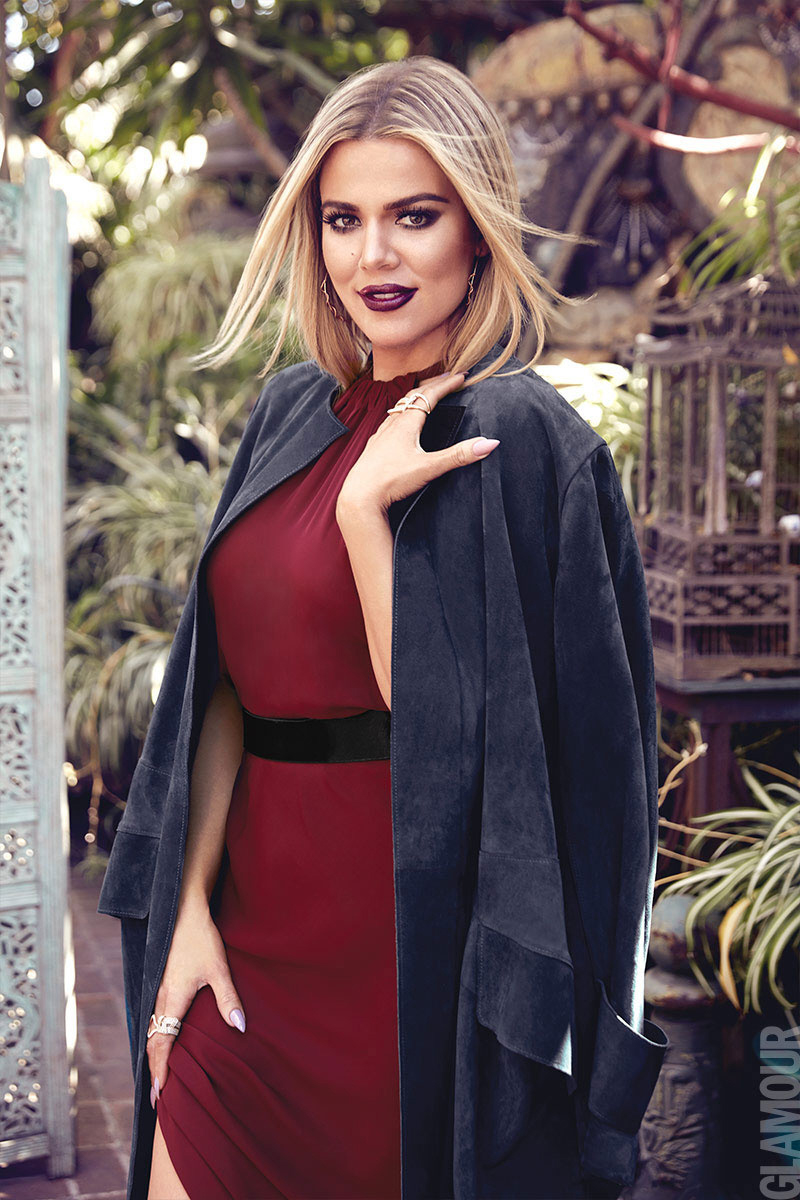 Photos courtesy of Glamour Mexico.