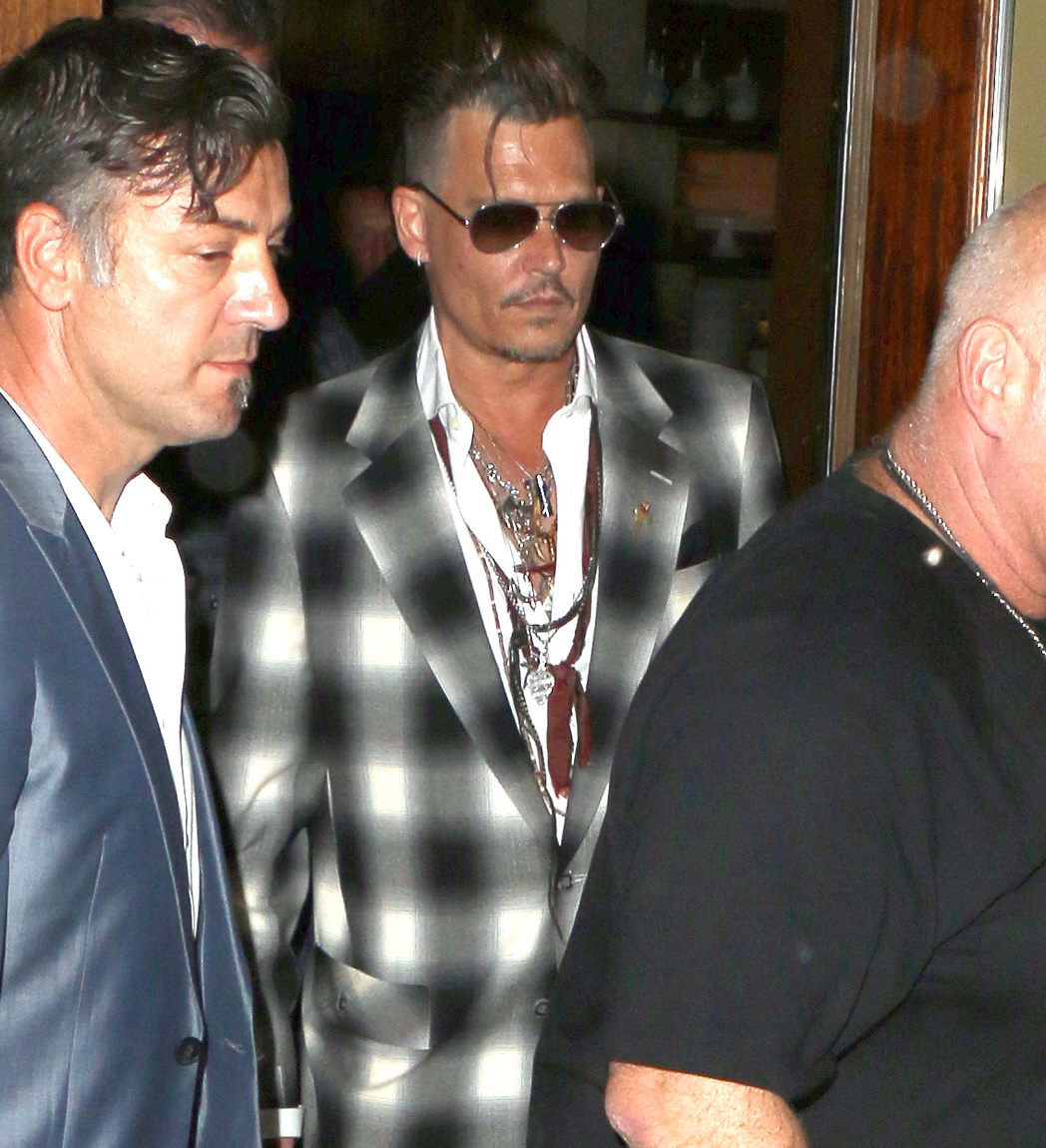 Here are some photos of Johnny Depp out last night in LA. He was having dinner with his kids at Ago, an Italian restaurant. I know there are a lot of reasons to hate/dislike Depp these days, but since I'm a superficial person, can we just talk about his ridiculous styling for a second? The jacket is bad enough – and truly, it is an eyesore – but how many g—damn necklaces does Johnny need to wear? I tried counting them and I couldn't even figure it out. He's wearing more than a dozen necklaces at once PLUS BABY SCARVES. Also, on a superficial level… he's lost weight in the past month, lending credence to the idea that he was on private island to dry out (and de-bloat).
Anyway, Depp has been back in LA since last weekend. He went to the Comedy Store last Saturday, and this week he stopped by a radio station to give an interview about music and The Hollywood Vampires. He did not get any questions about Amber Heard or the divorce or how he's allegedly an abusive monster. You can hear the interview here. Who cares?
What else? Depp sold two of his Basquiat paintings at a Christie's auction last night. The two paintings ("Pork" and "Self-Portrait") went for $4,745,258 and $6,838,538. The paintings were estimated to go for $4.8 million total, so Depp really got a major profit.
There's also this weird story about Kate Moss. I remember hearing that Depp had several dresses made for Moss over the course of their relationship, and Moss kept those dresses, perhaps in her archives. So, Kate has a small role in Absolutely Fabulous: The Movie, and she wore one of those Depp dresses in the film, only she gave the dress to the costume designers and they just copied it. This story is being called "a subtle dig" at Depp. How is that a dig though? If anything, I think it says that Moss cared enough to save those dresses.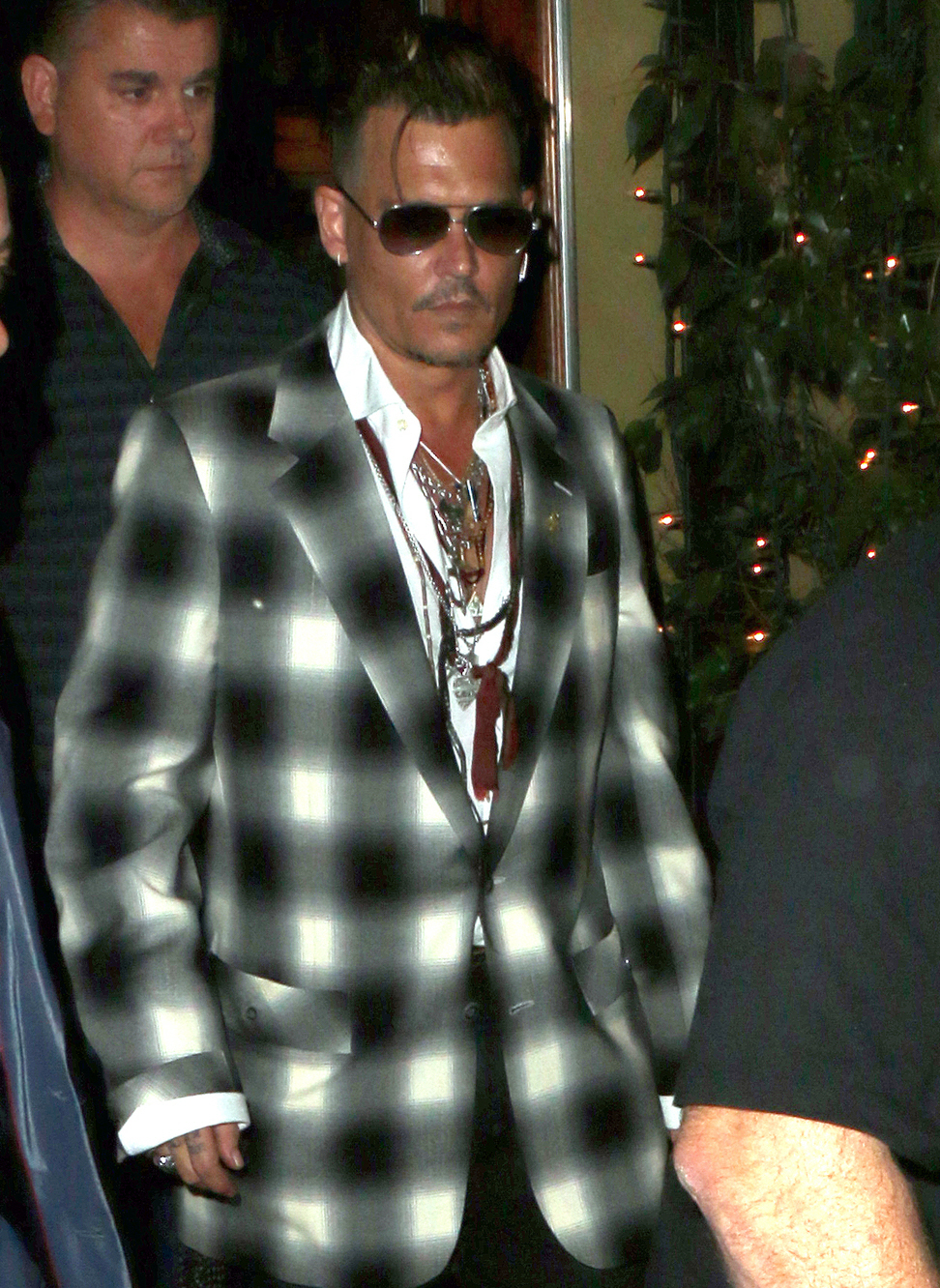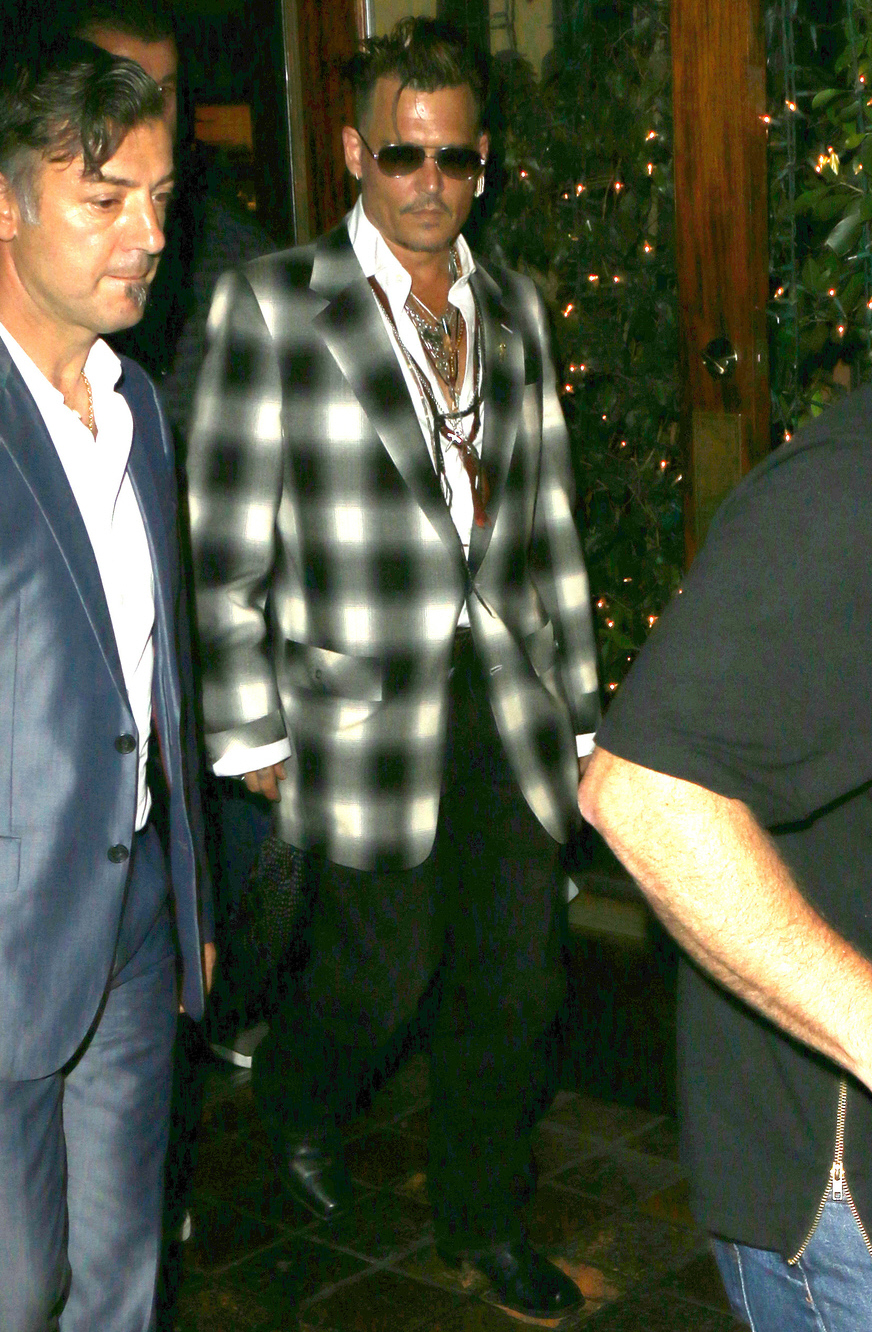 Photos courtesy of Pacific Coast News.