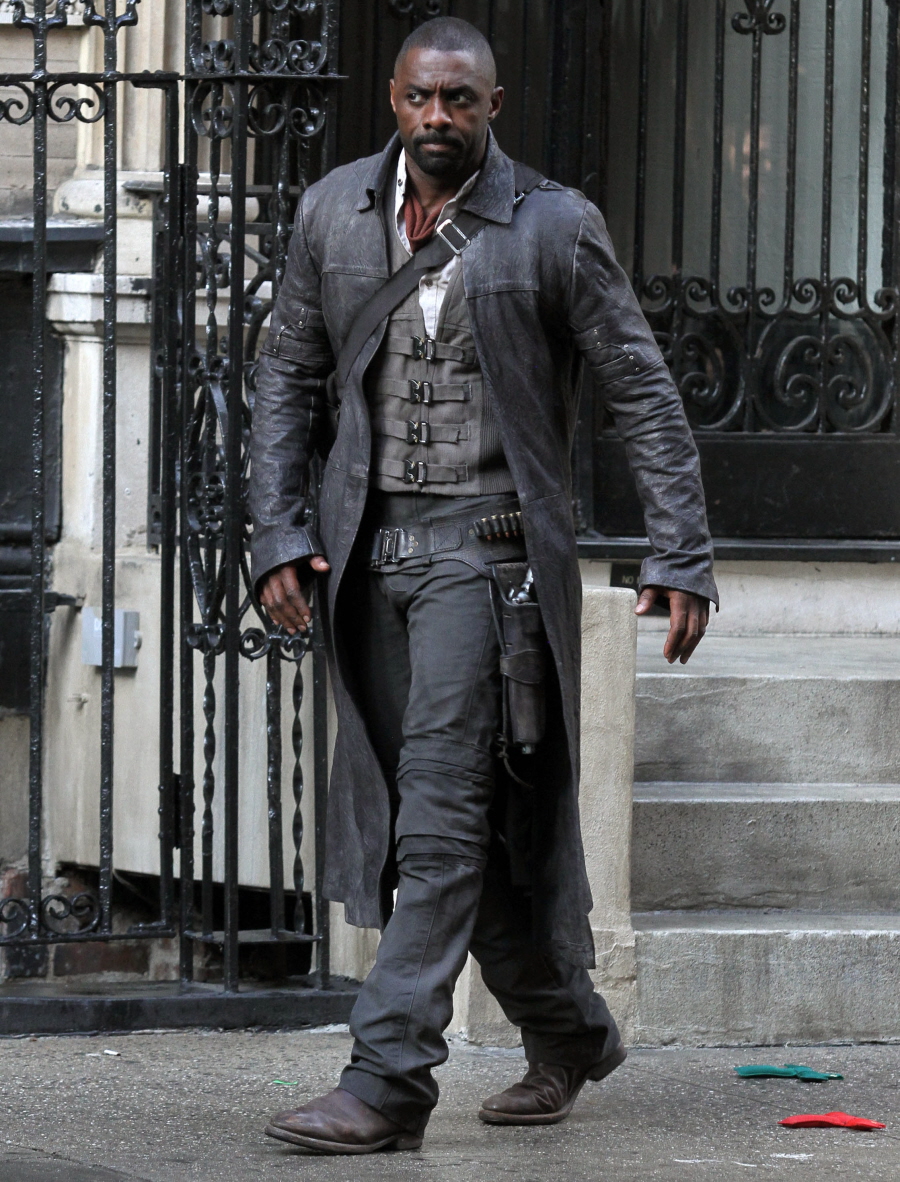 In my life, I've read a lot of Stephen King's books, but I never got into The Dark Tower series. Should I give it another try? Everyone always says that the opening line of the first book – "The man in Black fled across the Desert, and the Gunslinger followed" – as one of the greatest opening lines of all time. Even King says that the Dark Tower series is his magnum opus, and that's coming from someone who wrote The Stand, The Shining and Carrie. So should I try the books? I'm thinking I might have to now that I'm seeing the first photos of Idris Elba as the Gunslinger, aka Roland Deschain.
These photos are from Friday, in New York City, where Idris and Matthew McConaughey were filming. McConaughey is playing The Man In Black, aka Randall Flagg. People are already saying that McConaughey "looks the part" as written by King. But when Idris was cast as the Gunslinger, there was some drama. Because in King's novels, the Gunslinger is white. But after Idris was cast, King came out and said that he was fine/happy/pleased with the casting, and everyone involved with the film adaptation is crazy about Idris too.
All I can say is that this was a brilliant casting choice if you want men and women to check out the film. Idris Elba looking gorgeous and badass in a great coat? PLEASE. And while I doubt this film will win any Oscars, I honestly believe that Idris doesn't care, long-term. He just wants to work on interesting projects, and this is one hell of an interesting project.
PS… I'm including bonus photos of McConaughey as the Man in Black.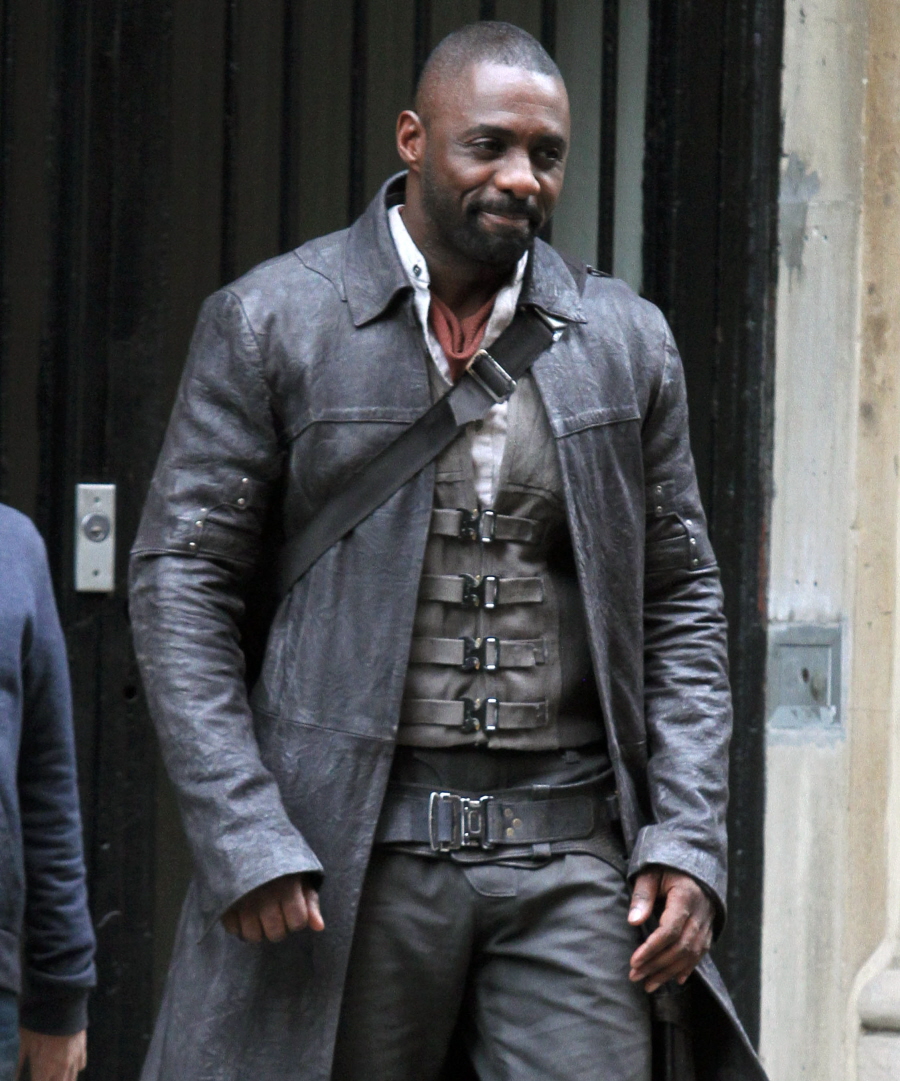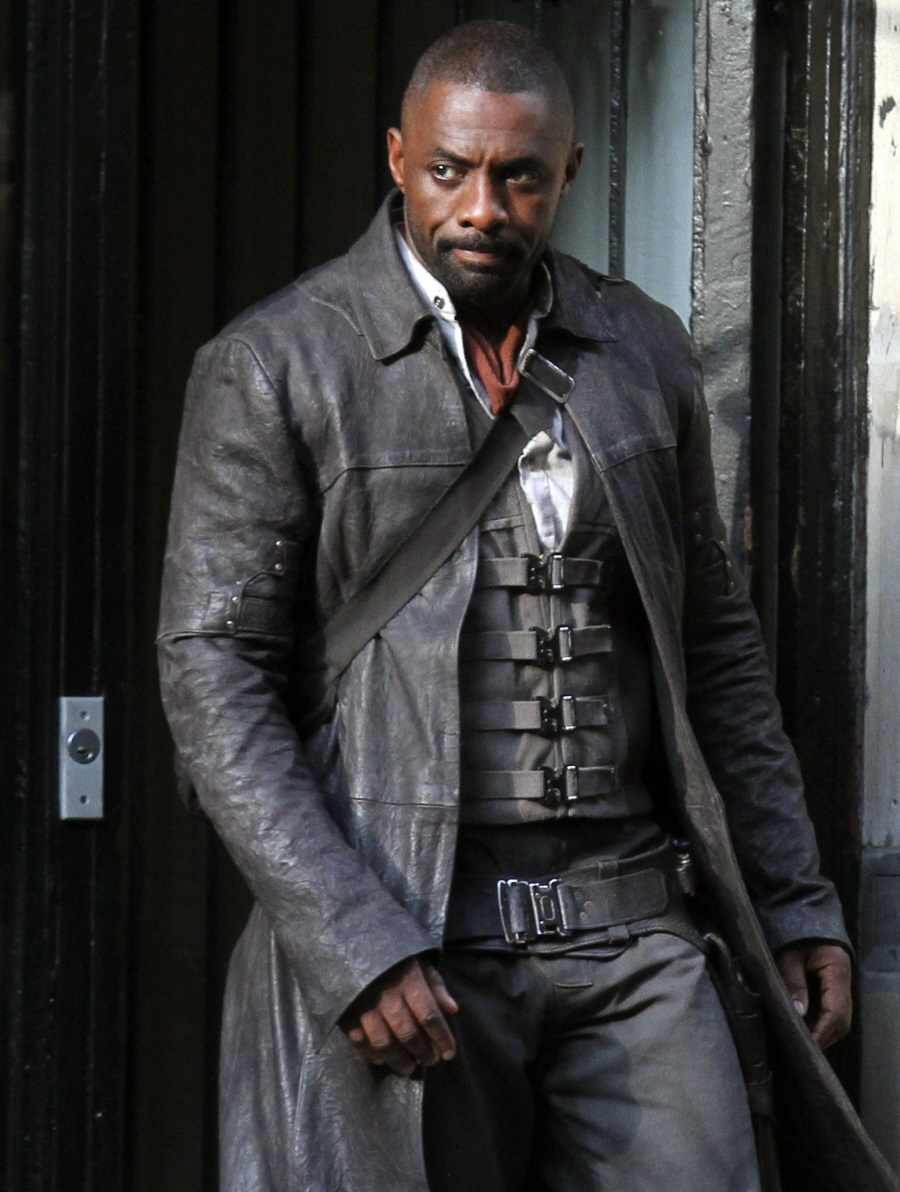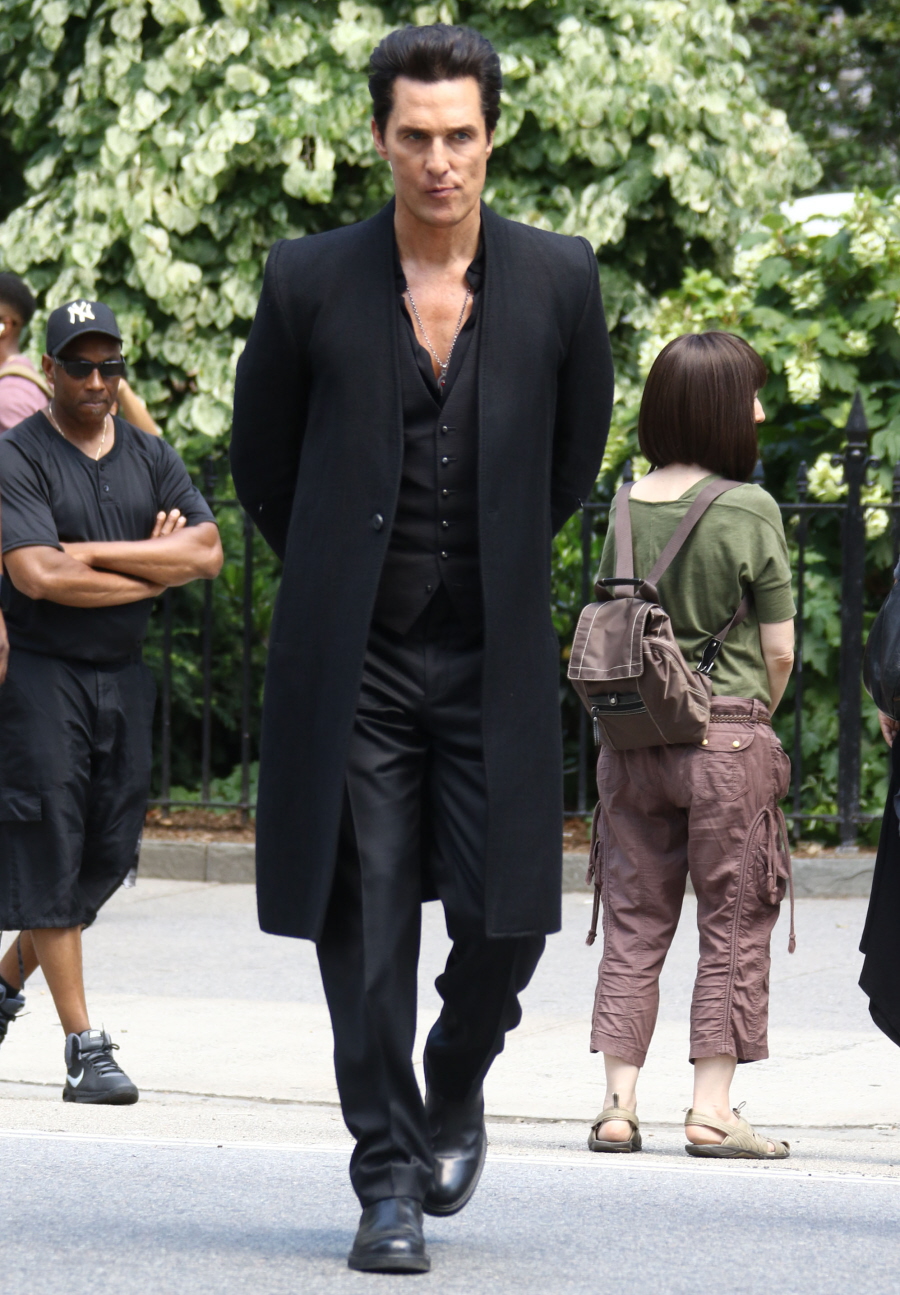 Photos courtesy of Fame/Flynet.