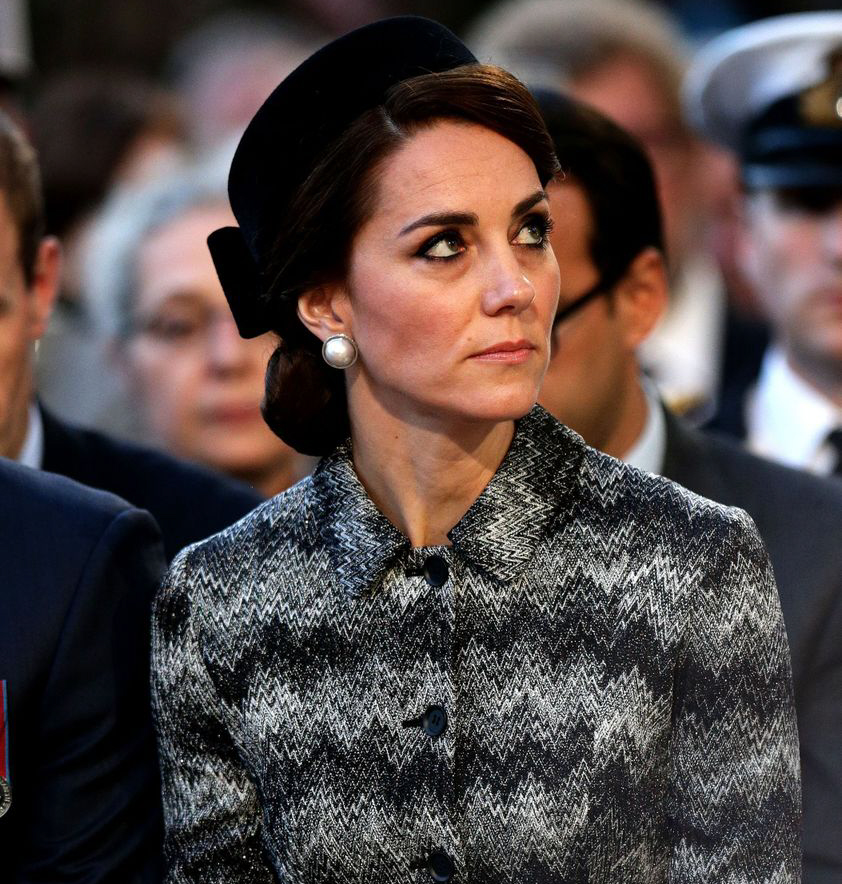 Like the Duchess of Cambridge, I keep my hair pretty long. I actually think Kate and I have the same length hair these days. And much like Kate, I don't like to wear my hair back for the most part. I do a ponytail when I'm working out, and I do a simple chignon or bun sometimes, but the most part, I just let my hair fly. But the difference between Kate and I is that I know that if I was going to a formal occasion or a work event, I should wear my hair up and out of my face. It's been a long five years, but Kate is starting to realize that too.
When Kate, William and Harry were in France late last week for the 100th anniversary of the Battle of Somme, Kate wore her hair back the entire time. It was nice to see her at a memorial without sausage curls and a skirt blowing up, right? But as it turns out, Kate decided to try something really new to keep her hair pulled away: she wore a hairnet!!! She only did it for the Thursday-evening event, the event where she wore the zig-zag Missoni coat. The hairnet was either already attached to her pillbox hat, or Kate's hair people attached the net to the hat. I think you can make out the hairnet in these photos: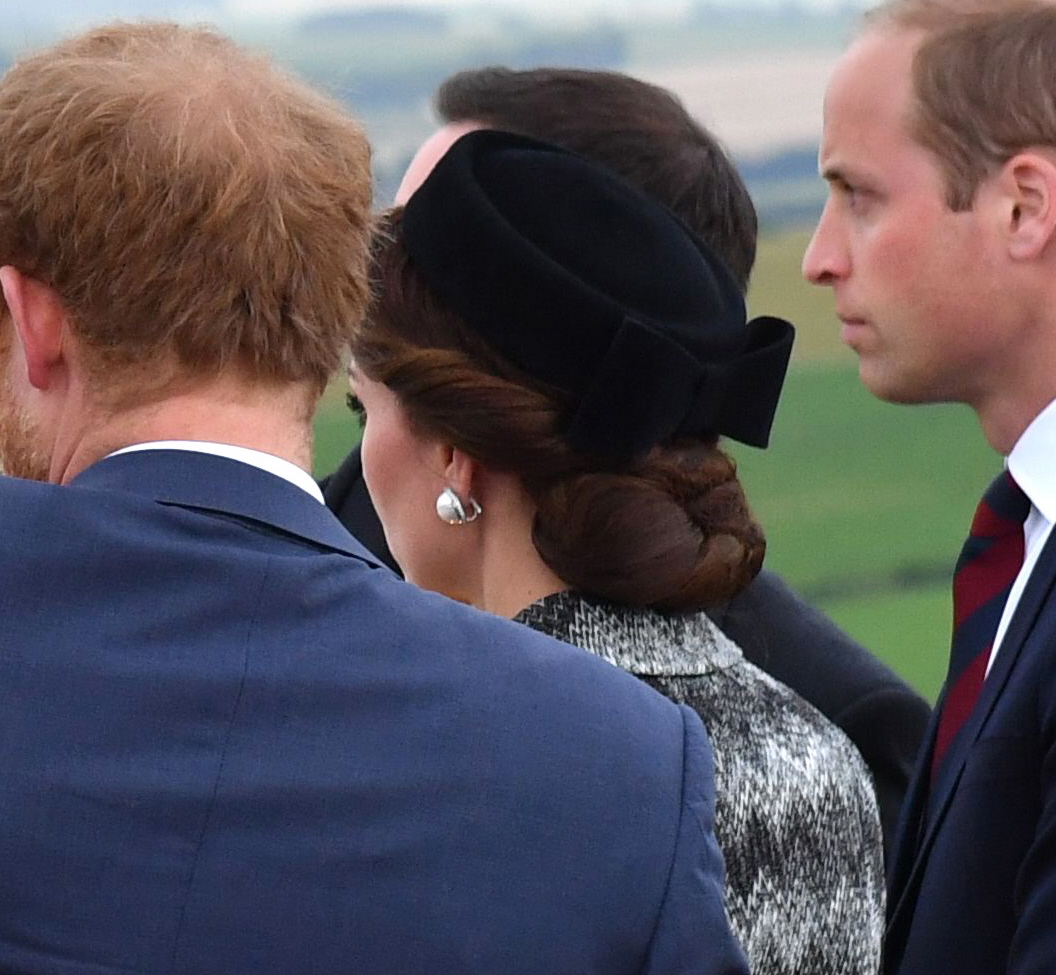 The Daily Mail says that hairnets are all the rage now, that designers are even putting hairnets on the runway this season. I doubt that Kate is trying to be trendy though. Isn't it far more likely that she was trying to skew "older"? And isn't it far more likely that Kate's hair people were like, "Jesus, let's just put it in a hairnet so her hair won't be flying everywhere during this serious event"? So, what do you think? Hairnets: awful or the new styling trend? Or should we just give Kate a pass because she was actually trying to be respectful, and she was hoping that her duchess curls would stay in one place?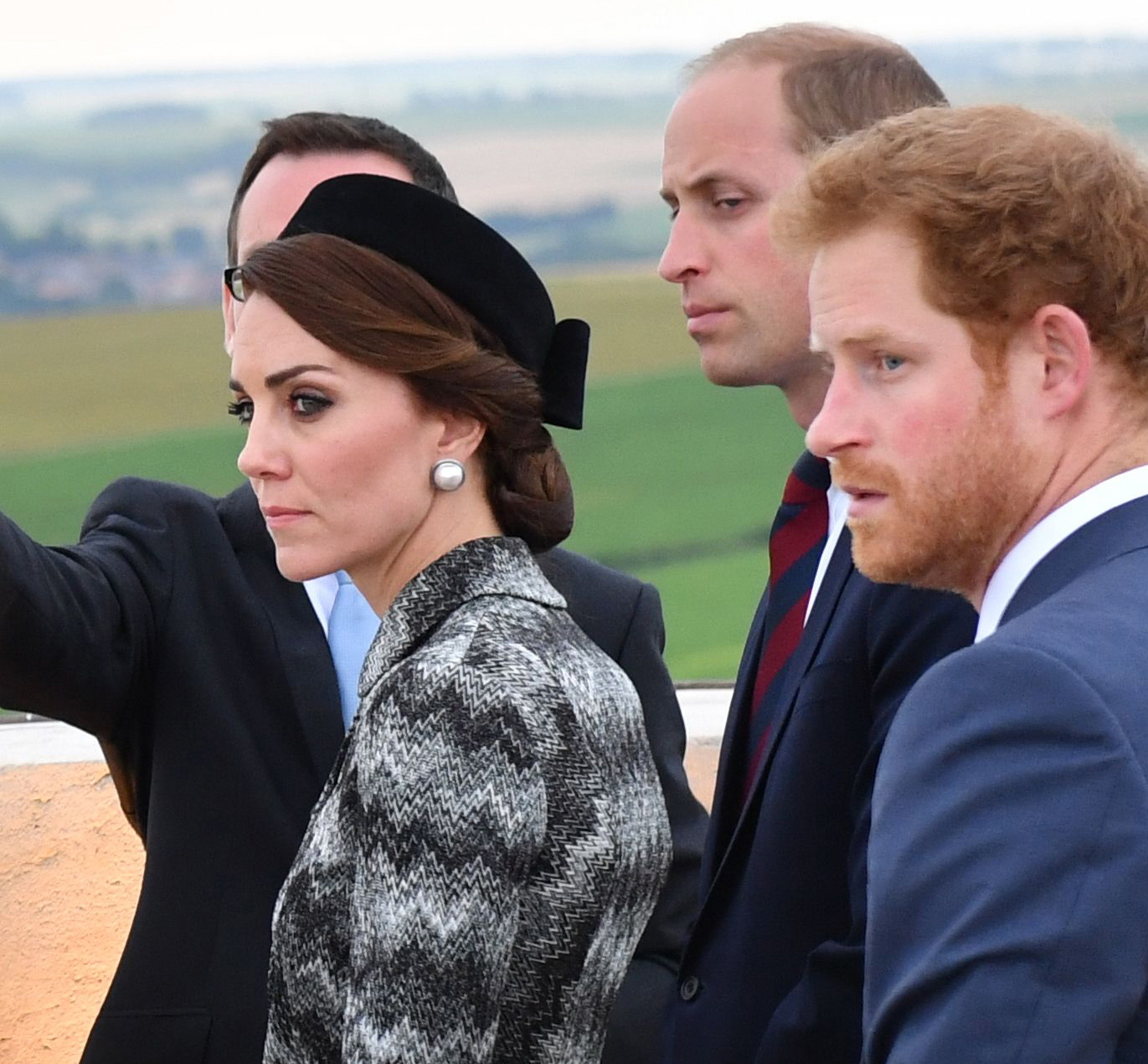 Photos courtesy of Getty, Pacific Coast News, WENN.