With the big screen reboot of the cult TV series Baywatch currently in production, stories and secrets are coming out about the original series, which starred David "America's Gift to Germany" Hasselhoff and Pamela Anderson. In a recent Hollywood Reporter article, we learned that Leonardo DiCaprio was originally cast to play the Hoff's son and that the Pam Anderson/Tommy Lee sex tape boosted the show's ratings…duh.
In addition to these revelations came the stories regarding actress Nicole Eggert's boob job. The Baywatch babe, who spent two seasons on the show from 1992-1994, underwent surgery in the middle of production possibly because, as show producer Michael Berk told THR, she felt competitive with star Pam:
"She felt a little bit competitive with Pam. She had a beautiful athletic body but didn't have big boobs at all. Maybe she was feeling a little bit of pressure. There was a holiday weekend and for a couple of days she called in sick afterward. Then she showed up back on the set having gotten a boob job."

"I had already shot scenes with her with small breasts. She came in and was wearing a jacket. I said, 'Nicole, you can't wear that. We already shot part of that scene before and you don't have a jacket on, remember?' She wanted to wear that jacket and I couldn't figure out why. And then finally, when she took off the jacket, she had these giant double Ds. I didn't know what to do. I had to put things in front of her and hide her for the rest of the episode."
After appearing on VH1's Celebrity Fit Club in 2010 and the celebrity diving competition Splash in 2013, Nicole started a new career selling ice cream – and even bought her own truck. That's quite a change from playing a sexy lifeguard, isn't it? Please tell me the truck plays the theme from Baywatch, instead of that carnival music they usually play. Back in April of 2015, the 44-year-old actress appeared on an episode of the E! series Botched. She had already had five boob jobs before going on the show to get her breast size reduced, citing weight loss struggles as the reason she wanted to get her boobs down to a more reasonable size. When asked by the show's Dr. Paul Nassif about her fears, she replied, "It's something I definitely want done if it's done right, but I've had such bad luck that I'm scared to death to make it worse."
I would think any actress on a show where you're pretty much in a bathing suit the entire time would feel some competition from a Playboy model. Baywatch director Douglas Schwartz said of Anderson, "She had these enormous breasts. David thought he would be upstaged by everyone looking at her breasts. Which is what happened." I do feel bad that Nicole felt pressured to do it, but I completely understand. It sucks, but I get it.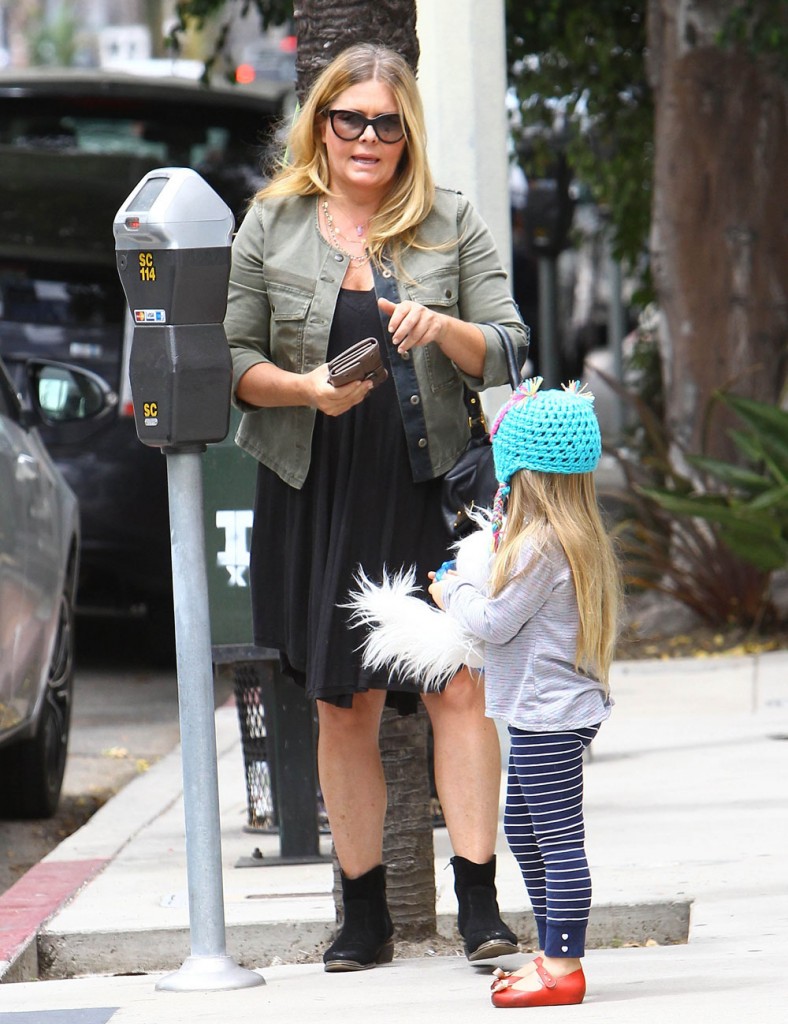 Photo credit: Getty Images, Fame Flynet, Pacific Coast News