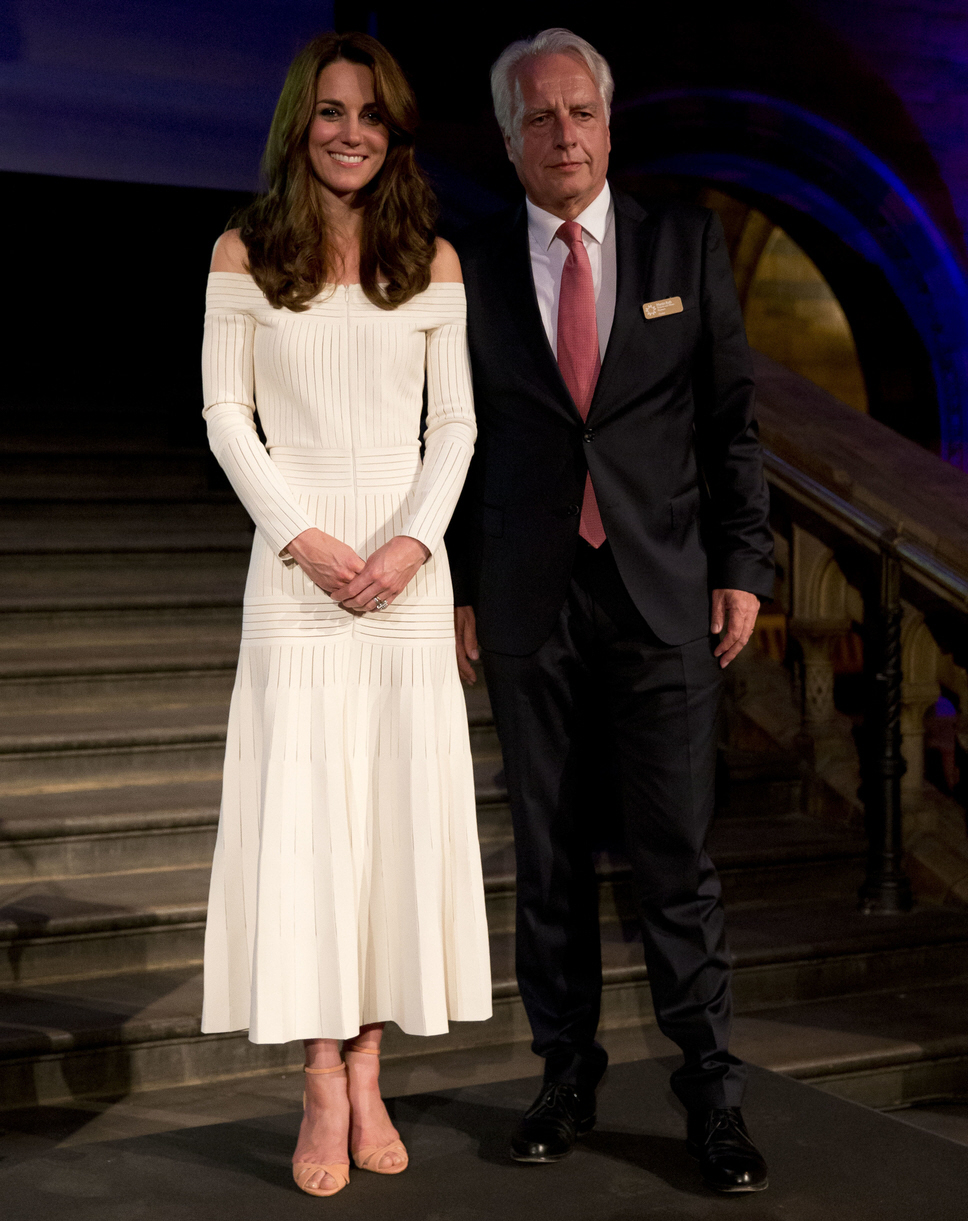 Here are some photos of the Duchess of Cambridge Wednesday evening in London. Kate attended an event at the Natural History Museum to present the Art Fund Museum of the Year prize. I always forget that Kate is patron to the Natural History museum, but here she is. She's also patron of the National Portrait Gallery. She attends events at the Natural History museum a few times a year, almost always for some glamorous event. She is, after all, an art history major.
For Wednesday's event, Kate wore this £1,580 Barbara Casasola dress which I actually like. I like it a lot. It's a rare thing for Kate – she looks like a sexy and pretty 30-something woman, not a twee college girl or a matronly 50-something. Considering how tired Kate looked last week in France, does anyone else wonder if Kate returned to England and went straight to her Botoxologist? One thing though – this is an off-the-shoulder dress and people could barely tell because of her Wall of Hair. And while I don't mind that Kate wore her hair down, I do mind that Kate's hair people puffed out her hair to a crazy degree. These photos are enough to bring back Wiglet Watch, I think. I'm pretty sure she's wearing a hair "fall" in the back.
Kate is also expected to attend at least one of the final games at Wimbledon this week, perhaps Andy Murray's semifinal match against Tomas Berdych on Friday, or Roger Federer's Friday match against Milos Raonic. The Wimbledon final could be Murray vs Federer, which would be a very happy occasion. Kate might wait until the final though, because she and William are scheduled to attend an air show in Glouchestershire on Friday.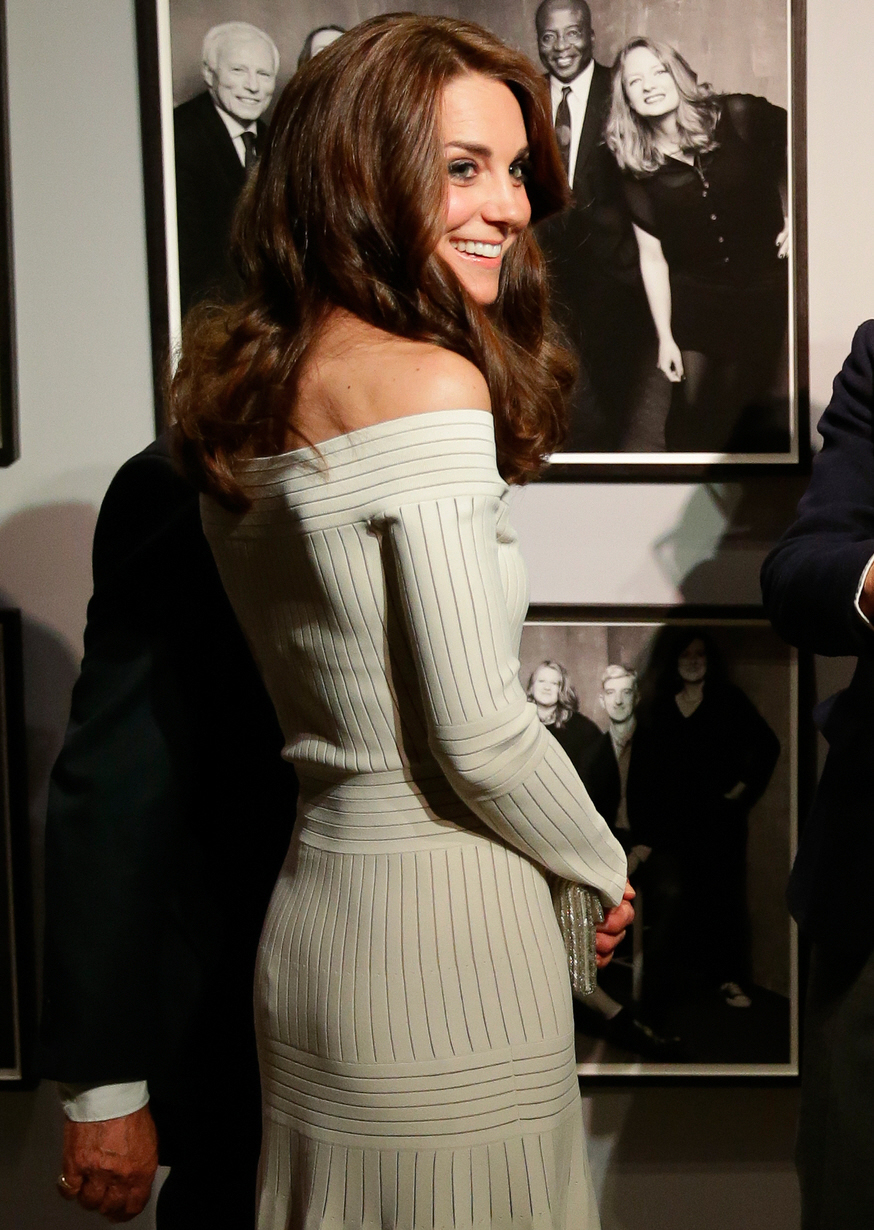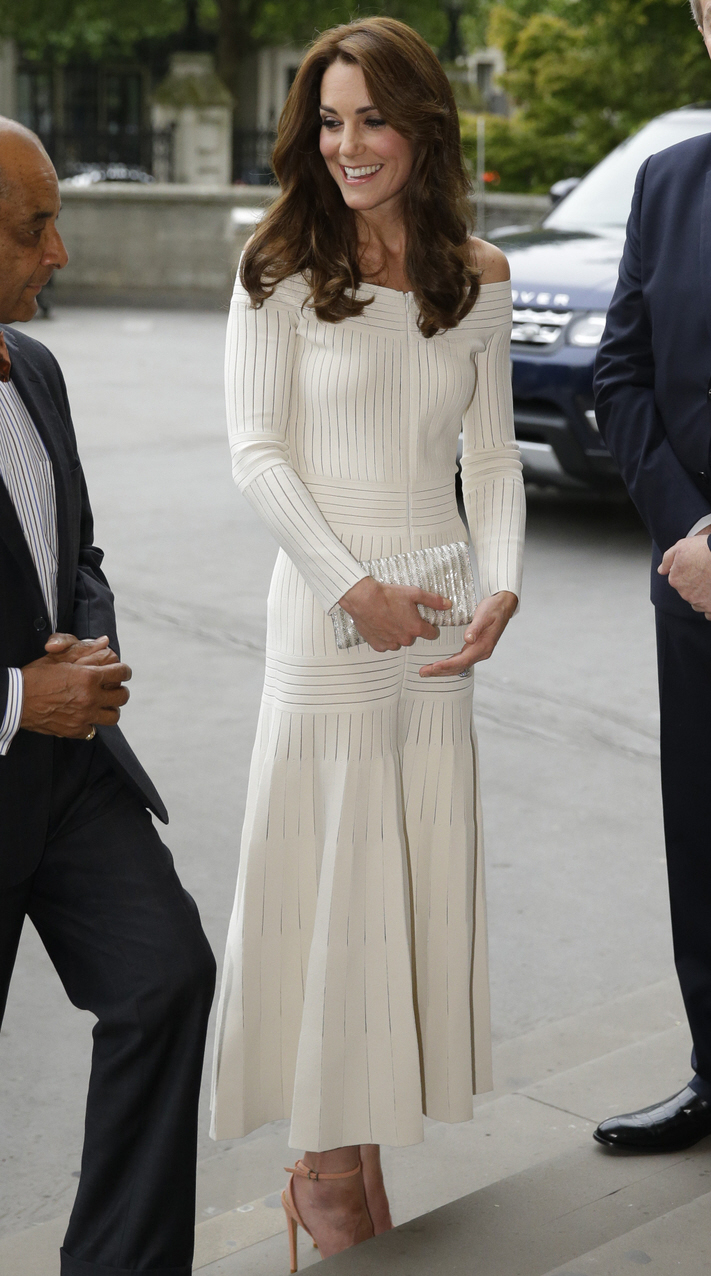 Photos courtesy of Pacific Coast News.