I was going to refuse to write about Ciara and Russell Wilson's wedding until we got a look at Ciara's dress. Thankfully, I didn't have to pout for very long! Within hours of the confirmation that the wedding took place, Ciara and Russell both posted the same wedding photo on their social media accounts. So we got our first look at Ciara's gown! It was designed by Peter Dundas at Roberto Cavalli, and it is a completely custom design. I don't hate it? I don't love it either. I feel like this is a very '80s design, right? I think it's the lace up bust and the bell-sleeves. Yikes. Okay, this gown is a mess, but she still looks beautiful.
More details about the wedding… it took place at Peckforton Castle in Cheshire, England. Ciara's bridesmaids wore black, and Serena Williams was not there. Serena was supposed to be a bridesmaid but Serena had to cancel at the last minute because of Wimbledon (where Serena is crushing it). According to E! News, the ceremony was "very traditional" and "heartfelt," with personalized speeches mixed throughout the ceremony. There are also reports that Russell "could barely keep his composure as Ciara walked down the aisle toward him" and he looked like "a big, teary-eyed teddy bear."
E! News also says that this English ceremony was just for show, that they are not legally married in America yet, so they've already gotten a marriage license in Washington state (Russell's home). I guess they'll have some simple ceremony in Washington in a few weeks, but I'm also guessing that Russell and Ciara are not going to wait for that particular legality to have S-E-X.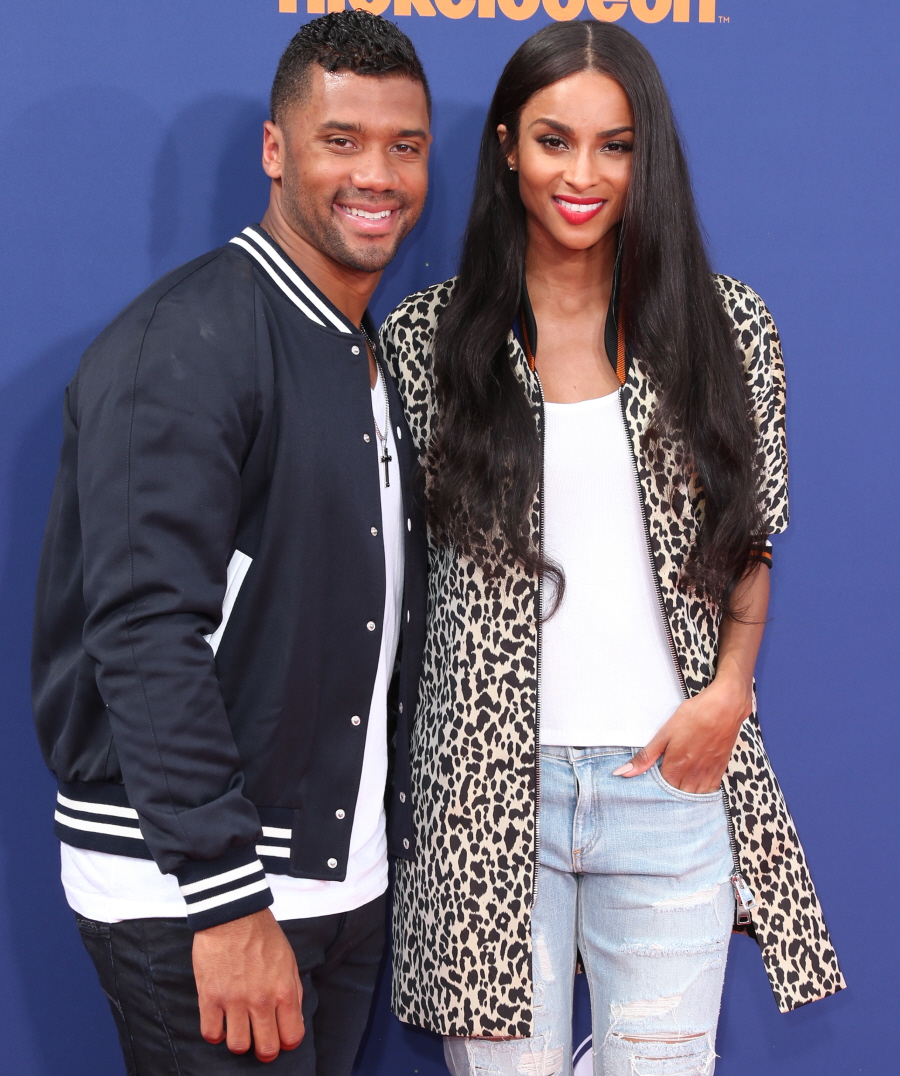 Photos courtesy of WENN, social media.