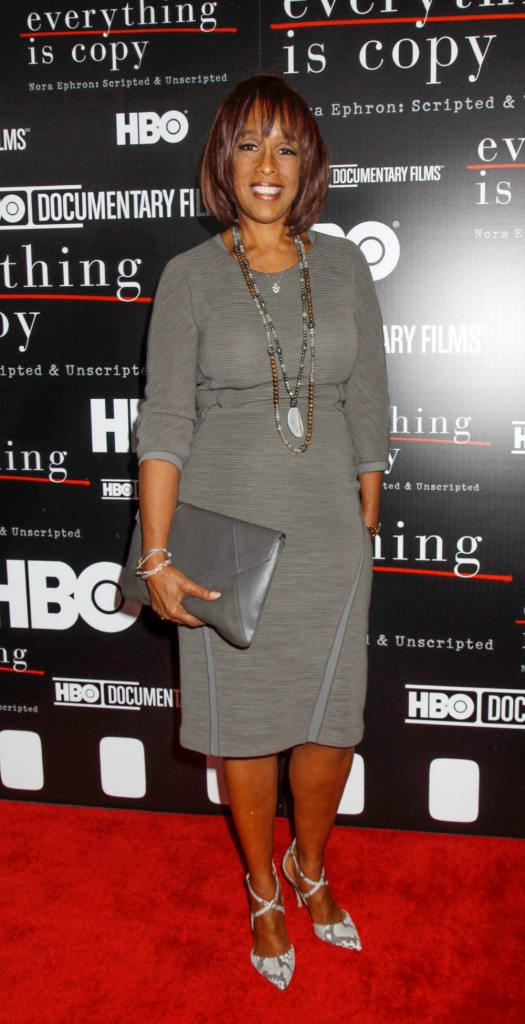 As CB reported Wednesday, Gayle King caught her husband, William Bumpas, in bed with another woman 26 years ago. They had been married for 11 years and divorced as a result of this affair. The usual reaction when something like this resurfaces is for the other party to make a statement saying how it is in the past and everyone should move on. But when William issued a statement to Page Six on Wednesday, it included a pubic apology for his actions and gratitude for how Gayle has handled their relationship since. What's more, William said that he had already atoned privately but felt a public apology was also in order.
Gayle King's ex-husband William Bumpus has issued a public apology for cheating on his wife.

Though it happened 26 years ago, the news made headlines this week when the CBS This Morning host, while answering questions for a Vanity Fair questionnaire, referenced catching her then-husband in bed with another woman in 1990.

"I have been haunted with this life altering choice," Bumpus told Page Six via a statement from rep Lisa Nkonoki. "Though I have dealt with this privately … I publicly apologize for the major transgression that dramatically changed all of our lives."

Bumpus' statement continued: "I have nothing but the utmost respect for Gayle and how she handled herself with grace. Despite the situation, she kept our children, as well as my relationship and involvement with them, as a clear priority."

"Gayle was a great wife, an excellent mother and a fantastic co-parent," he went on. "I am eternally grateful for all that she has done and continues to do to enrich my life and the lives of our incredible adult children. I continue to be a work in progress and have spent the last 26 years striving to be a better man and father. I applaud Gayle's continued phenomenal success and friendship!"
As far as apologies go, this is a good one. William took responsibility and issued an unconditional apology without trying to earn our sympathy with some sob story as to why he was fractured at the time. Plus, he didn't have to. It was 26 years ago and when he says he dealt with it privately, I assume that means he apologized to Gayle. I like that he makes mention of how well Gayle handled his relationship with the children despite what he had done. I have seen both sides of this coin, the parent who acted as Gayle did and the parent who poisoned the kids against the wrong-doer. Gayle did her kids a wonderful service by making them the priority over her anger.
Reading the comments from yesterday, some wondered why Gayle singled out the woman and not William for cheating. If he did make amends, maybe this is why Gayle is still angry at the woman? Maybe she never made it right with Gayle so she hasn't forgiven her. Again, as CB referenced, when speaking to Will Smith about this in 2006, Gayle said that she went to marital counseling and is OK and not bitter. I wonder if she and William went at the time to try and save the marriage or if she went post divorce and that is how they have managed their relationship so well? It doesn't matter, I am just curious. Either way, although I have always liked Gayle, this has raised her even higher in my estimation.
Gayle with good friend and often rumored boyfriend Sen. Cory Booker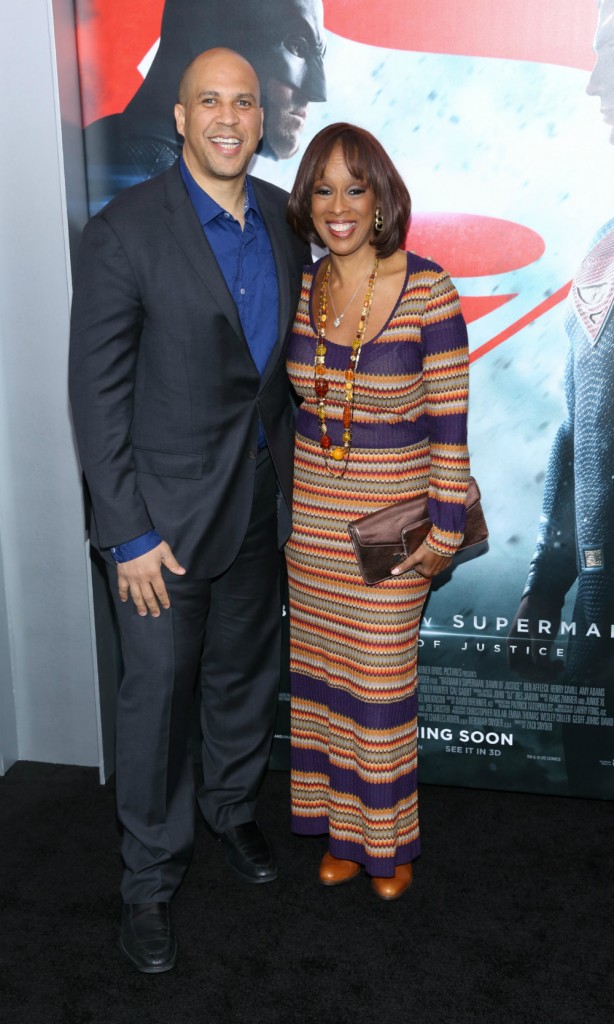 Photo credit: WENN and Fame/Flynet Photos and Getty Images