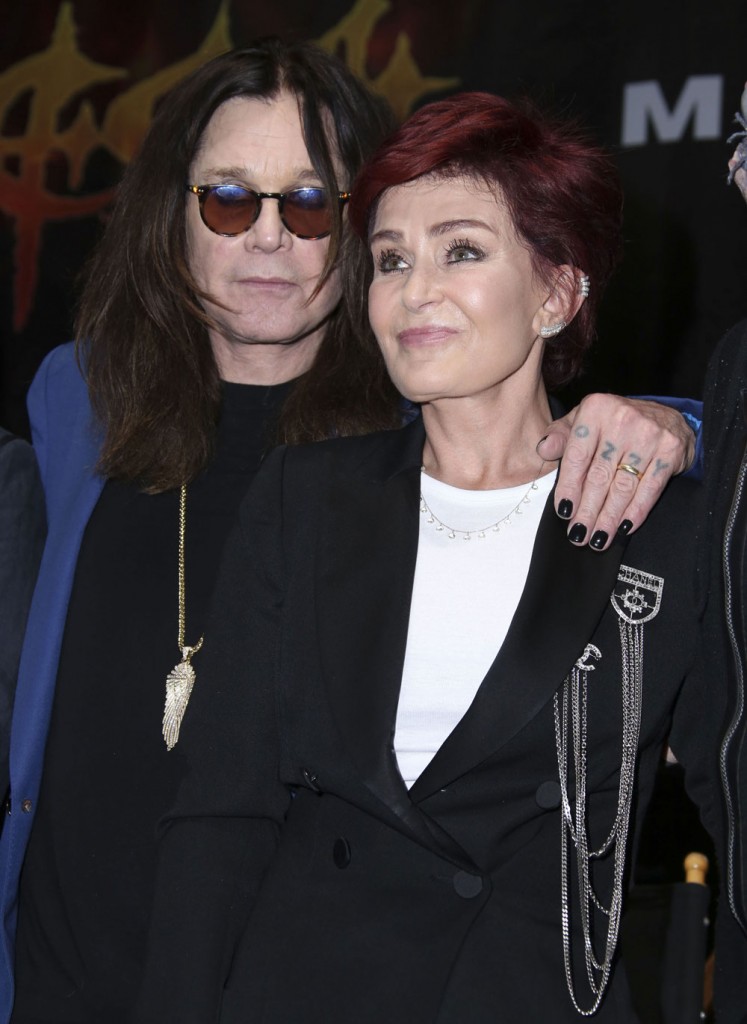 About two months ago it came out that Ozzy Osbourne had been having an affair with a colorist who did his hair and also worked on his wife, Sharon, and their more famous daughter, Kelly. Never ones toback away from a fight, Sharon and Kelly went after the hairdresser hard, revealing her identity to the press, calling and harassing her at work (she was fired after that) and Kelly even tweeted the woman's phone number. Both Kelly and Sharon seemed to suggest that Ozzy was some sort of victim, which is how Sharon has characterized Ozzy's affairs throughout their 34 year marriage, although according to sources Sharon was upset that Ozzy was cheating when he was allegedly sober this time. There were rumors that this entire affair was cooked up by Sharon for publicity for Ozzy's then-upcoming tour with Black Sabbath, as Sharon is their manager after all. Well, whatever was going on they've patched it up and have supposed reunited. Get out your lighters for Sharon and Ozzy, it's an encore. (I'm sorry! I know that metaphor sucks.)
"They've fallen in love again," the insider tells Us, noting that the longtime couple's therapy sessions saved the relationship.

The TV personality, 63, was initially devastated after learning of her husband's alleged affair with an L.A.-based celebrity hairstylist. "Sharon found out about the affair by searching through Ozzy's emails," a source previously told Us.

The tension between the duo was obvious when the two reunited to announce Ozzfest Meets Knotfest in Hollywood in early May…
But Ozzy was willing to do whatever it took to win her back.

"He'll go to any lengths necessary to repair the damage," an insider told Us exclusively in May, noting then that the pair had sat down for a "mediated discussion" with a marriage counselor. "He wants his family back."

Sharon — who shares kids Aimee, 32, Kelly, 31, and Jack, 30, with the musician — opened up to The Los Angeles Times on June 30 of what she expects from her husband: He must show "honesty and respect for the family," she said.
Ozzy is 67 years old and he's been on and off booze and drugs for most of his adult life. When is he going to just stop cheating on Sharon? I do believe he cheated and that this was a real scandal for their family, Kelly trashed that woman to the press and neither Kelly nor Sharon are decent enough actors to pull this on the public. However this is all Sharon knows, she's forgiven Ozzy countless times and she's going to continue to do that so she can stay with him. Plus she probably wants to keep a close eye on Ozzy while Black Sabbath is currently on tour. That is something I just do not want to consider at any level, but you know they must still have groupies.
This photo is amazing, it's from last year but I had to post it: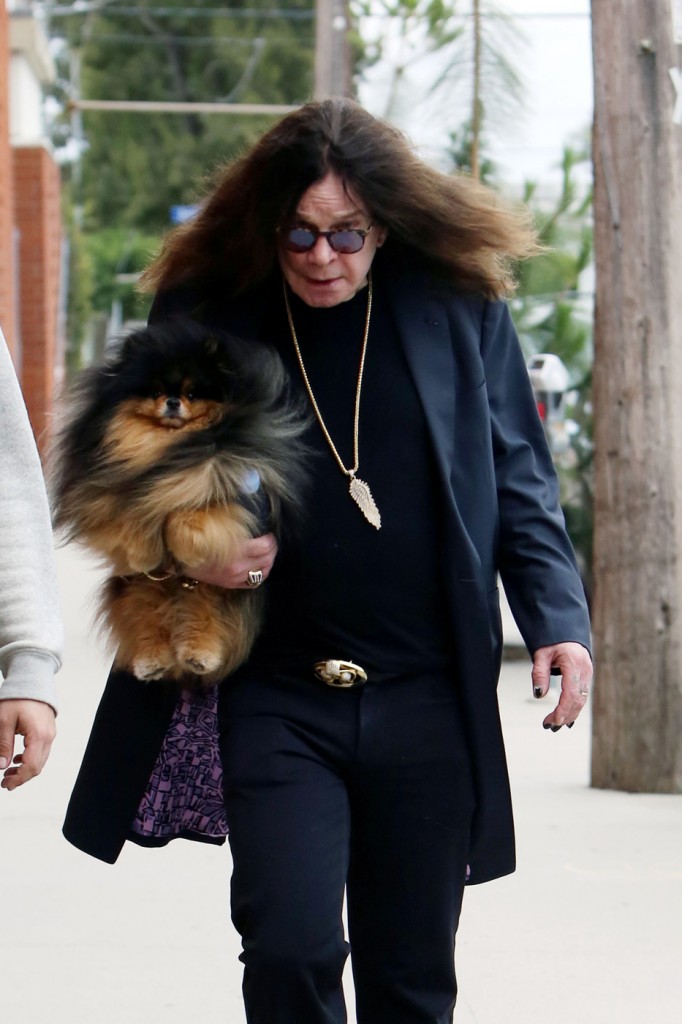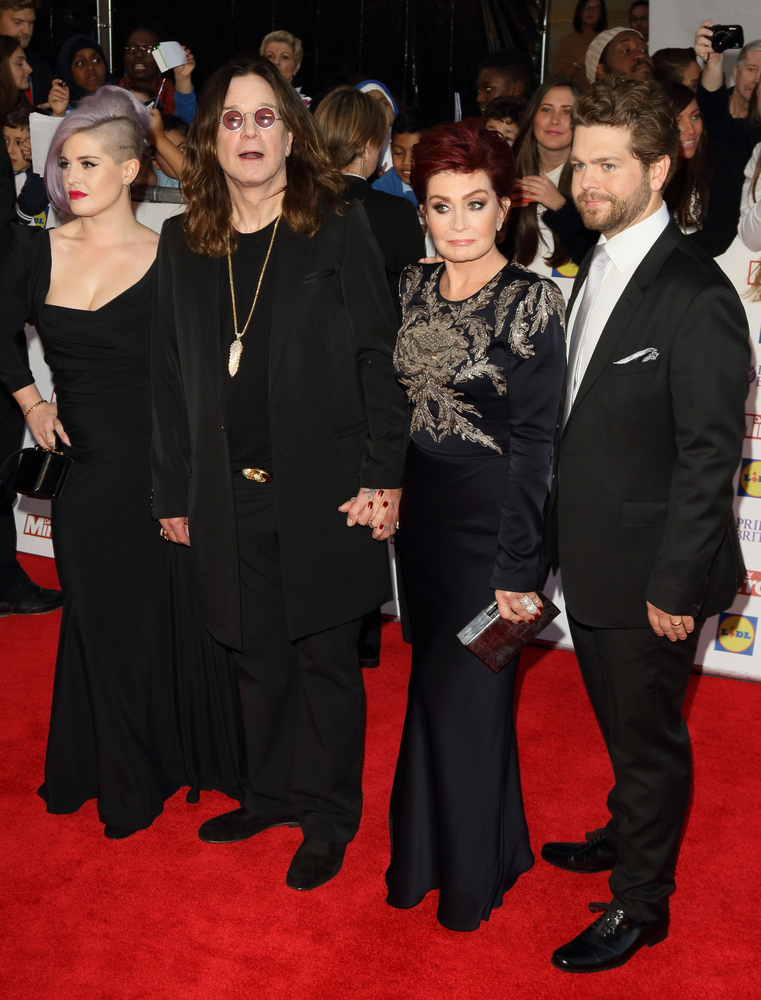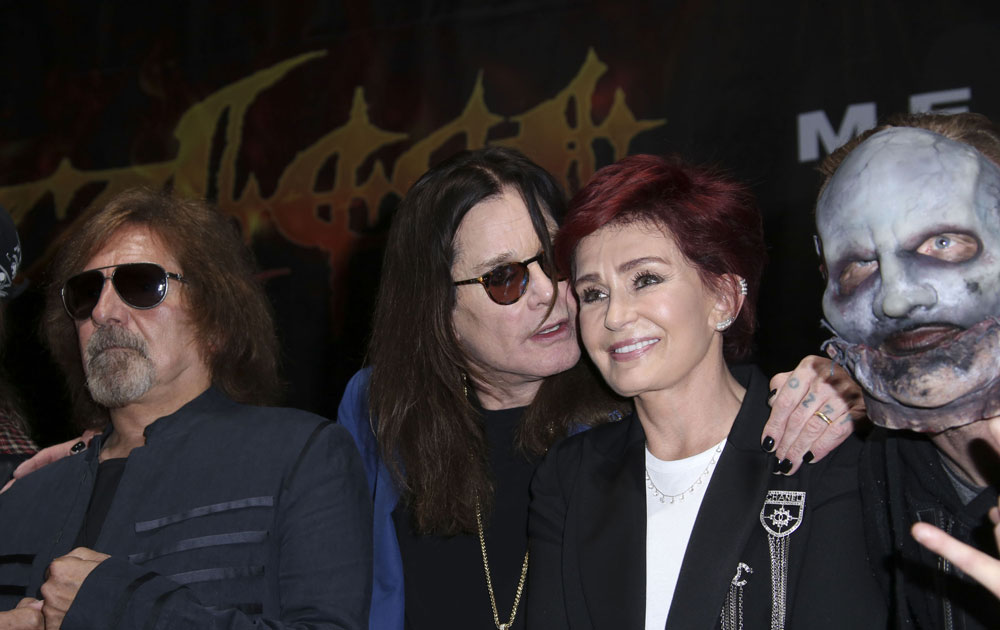 photos credit: Pacific Coast News, PRPhotos and FameFlynet