Do you guys remember that Heidi Klum dated Anthony Kiedis of the Red Hot Chili Peppers? I did not remember that. In fact it's not even on her Wiki page. Judging from photographs, they dated in 2002 and 2003. Kiedis recently called his time with Heidi "very intense," he called her "the hottest woman in the world," and said that their relationship was "one of the most beautiful memories in my life." He heaped a lot of praise on Heidi and called himself "a selfish ass," which suggests he screwed it up somehow and still regrets it today.
Back then Heidi was just out of "a broken marriage," according to Kiedis, which would have been her first marriage, to Ric Pipino, a stylist to whom she was married from 1997 to 2002. After that was Kiedis I guess and then she got pregnant in 2003 by uber-wealthy Italian businessman Flavio Briatore, 23 years her senior. They broke up when Heidi was pregnant, she met Seal right around then and the rest you either about or have lost interest in. So Heidi, 43, has a complicated love life. She's currently dating a 29 year-old art dealer named Vito Schnabel and they've been together about two and a half years by my count. There were other relationships in there I haven't mentioned, so given Heidi's history I'm not surprised to hear that she loves being in love but has ruled out marriage. That's probably for the best. Heidi said this in an interview with People promoting her new lingerie. She also was flattered to hear that Kiedis said so many nice things about her.
"I'm definitely someone who loves life and I love love," [Heidi] says. Musician Anthony Kiedis of the Red Hot Chili Peppers recently said that his relationship with Klum was "one of the most beautiful memories of his life." When Klum found out, she says she was flattered. "Obviously, it's very nice when you still get along with your ex in a way or someone you have dated in the past," she says. "And you know, we had a very special time together. I never really thought that anyone knew anything about that. It's funny that he brings it up after so many years."

As for current boyfriend Vito Schnabel, 29, she's thrilled with their relationship. "I love being in love, like when you have butterflies in your stomach and when you feel great. I celebrate all the romance — I'm quite old-fashioned that way. I don't know, I love enjoying life and celebrating the love and being happy."

Does that mean she'll consider walking down the aisle again? Not necessarily. "I've done it twice and it didn't really work out for me, so why hurt something when it's all good the way it is," she says. "I like it the way things are right now."
Heidi Klum is one of those women who seems to fall in love with being in love and she doesn't have a type. She doesn't date just wealthy men, she doesn't date men who are only older or younger than her, and she doesn't date only European men (she's German). Heidi falls for all sorts of guys and she's a serial monogamist until she meets the next one, whether there's cheating involved or not. (Seal has said that she was cheating on him with the family's bodyguard, and that could have been the case because she ended up dating that guy for a while.) I don't abide cheaters if that's what was going on but at least she's self aware enough to know she shouldn't get married again.
This is Heidi and her current boyfriend, Vito Schnabel, at Wimbledon. They are ridiculous: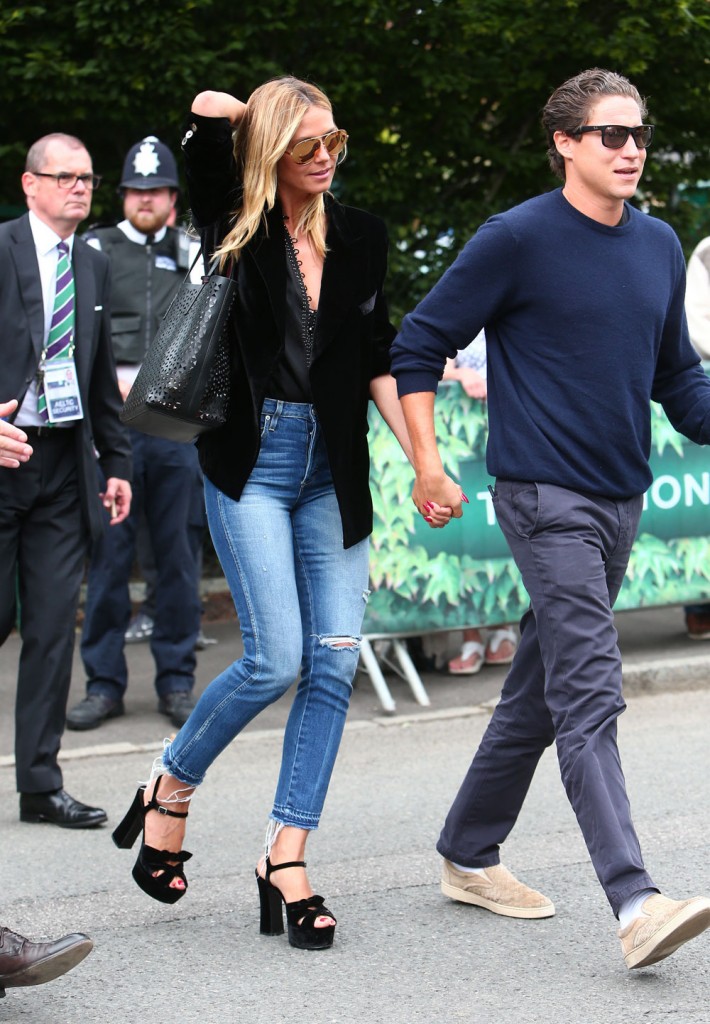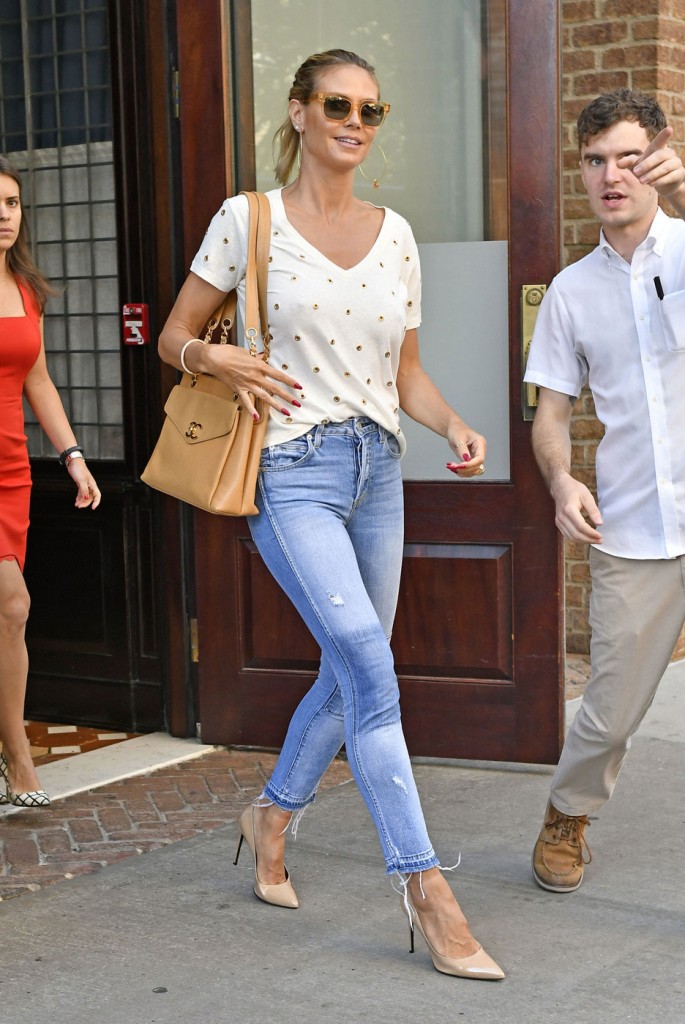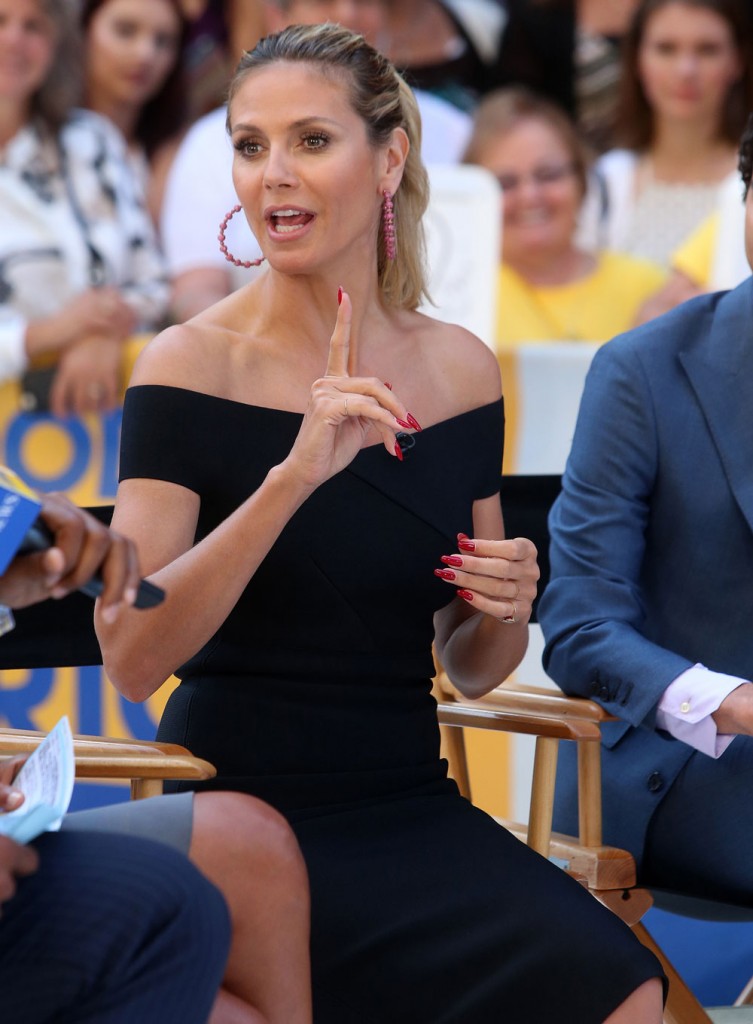 photos credit: FameFlynet, WENN, Getty and Pacific Coast News