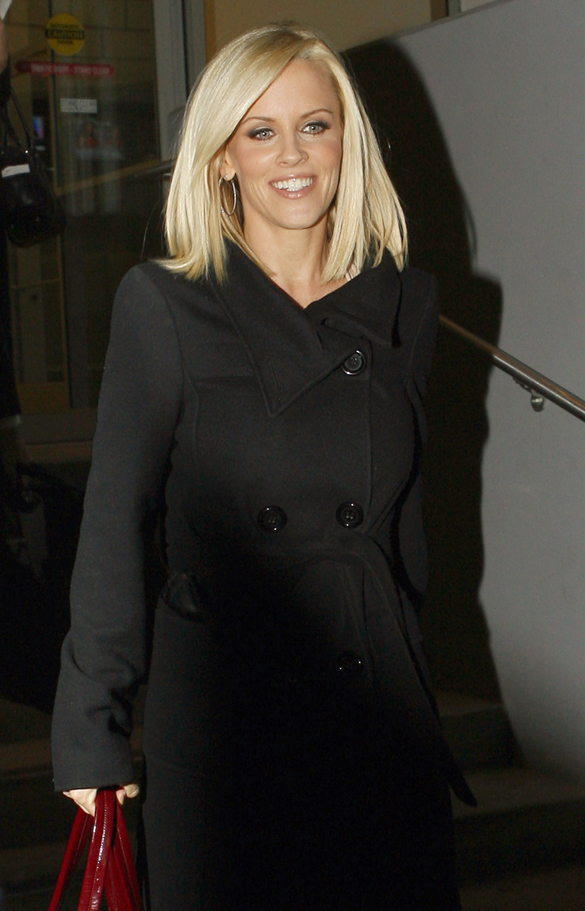 A few weeks ago Jenny McCarthy was on "Chelsea Lately" and mentioned that she's not going to write any more books about autism – but that doesn't mean she's done talking about it. Turns out, McCarthy will get to do a lot of talking in the future – she's just inked a deal for a new talk show with Oprah's production company. She's dipping her toe in the water with a blog on Oprah's website, then moving on to her syndicated talk show.
Jenny McCarthy is poised to become the next star in Oprah Winfrey's media empire.

McCarthy has inked a multi-year overall deal with Winfrey's Harpo Prods. to develop projects on different platforms, including a syndicated talk show that the actress/author would host.

The first collaboration under the pact is a blog by McCarthy on Oprah.com, which launched on Friday. Like other Winfrey proteges-turned-TV moguls, including Rachael Ray and Dr. Phil, McCarthy has been a frequent guest on "The Oprah Winfrey Show."

McCarthy talked to the chat queen about her struggles with her son's autism in conjunction with the releases of her best-selling books "Louder Than Words: A Mother's Journey in Healing Autism" and

"Mother Warriors: A Nation of Parents Healing Autism Against All Odds." McCarthy also was part of Winfrey's Friday Live panels twice, including this past Friday.

A former Playboy model, McCarthy burst into the TV scene as the engaging host of MTV's dating show "Singled Out," a gig that jump-started her acting career. She later segued into writing with a string of best-selling books and became an activist for curing autism.
[From the Hollywood Reporter]
Normally whenever I hear about a new talk show my only clear thought is a loud groan. Which isn't really a thought – and that tells you something. But this is something I will definitely watch. Jenny has truly shocked me with how smart, insightful, and committed she is. And she's also real and funny and hot –all things that will make her show successful. I can't speak for other people but I find her immensely likeable now, whereas she used to grate on my nerves when she hosted "Singled Out." I think she's really matured into a passionate, dedicated woman, while remaining fun and spirited. I admire the devotion she's brought to her autism work, and it'll be interesting to watch her tackle other issues.
Here's Jenny leaving the CNN studios in Hollywood on December 3rd. Images thanks to WENN.com .