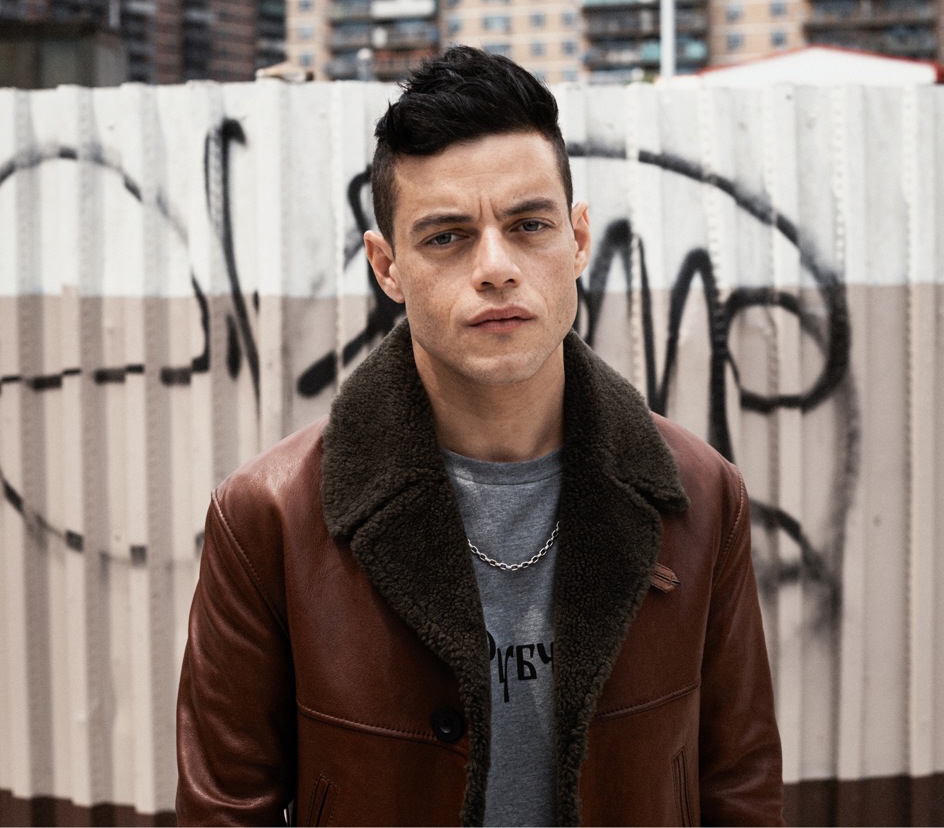 I really do listen when you guys request more coverage (or to start covering) new or interesting dudes. I'm still looking for an excuse to write more about Matthias Schoenaerts, who is my latest major crush (and who never gets pap'd). I'd also love to write about Aidan Turner or James Norton, but honestly, we rarely get photos of those guys and there are never any stories about them. Seriously! We've had requests for MOAR Rami Malek, and more general love for Mr. Robot over the past year. The first season of Mr. Robot was dark and weird and disturbing, and many believe the show is one of the most interesting things on TV these days, and that Rami Malek, the star, is the Next Big Thing.
One of Rami's biggest fans is Robert Downey Jr. RDJ has name-checked Rami in a few interviews, and RDJ also cited Mr. Robot as one of his favorite TV shows. So guess who interviewed Rami for Interview Magazine? RDJ, of course! Mr. Robot Season 2 just started last night, that's why Rami is chatting. You can read the full piece here. While it's a nice read, there's not a lot of noteworthy stuff here. Malek seems like a nice guy, but he also seems to be living the job, or he just plays his personal life very close to the vest. Some highlights:
On RDJ visiting the set of Mr. Robot: "That was amazing. You turned me into a hero when you came to set. I'm not kidding. They were like, "You know him?" "How do you know him?" I knew it was very cool to know you, but the world started paying me more attention on that day on set. Maybe I elaborated on our relationship too much and started fantasizing it was more than it actually was. No, I just told them how close we were and that we hang out, we celebrate holidays together, we watch movies together, all of which is true!"

He's an honorary New Yorker now: "I've always felt like I belong there. Growing up [in L.A.] and having a family here was something that I, of course, adored because I was surrounded with that unit. But from the first time I went over there, I felt connected to the way things move, the pace, the ability to strike up a conversation with anybody. I know that people often say it's hard to talk to people in New York. I think it's harder sometimes in L.A. But I like the neighborhood vibe, I like getting on the train and going anywhere with that type of speed, having everything at my disposal. The culture, the pace, all of it. I like feeling like I'm in that concrete jungle."

Whether he'll be typecast because of Mr. Robot: "It's something that I think about daily. I don't want people to look back and think, "This character was entirely in his wheelhouse, and he's probably going to end up playing a bunch of paranoid guys who have conspiracy theories." Which could easily happen! I've had my fair share of 1970s conspiracy movies delivered over. I would love to turn around and do something polar opposite, and that might actually be happening soon. If the right people are involved and the script is just as powerful, I'd like to make some even crazier choices."
True story: I really did try to get into Mr. Robot during the first season but I just couldn't. It was too dark and I kept losing track of the evil characters. Maybe I'll give it another shot, because there are some hardcore devotees. As for Rami being typecast… one of my favorite pieces of trivia about him is that he was in both of the Night At the Museum movies. And he was in Twilight: Breaking Dawn Part 2. He won't be typecast!
Rami also has a new profile in GQ – go here to read.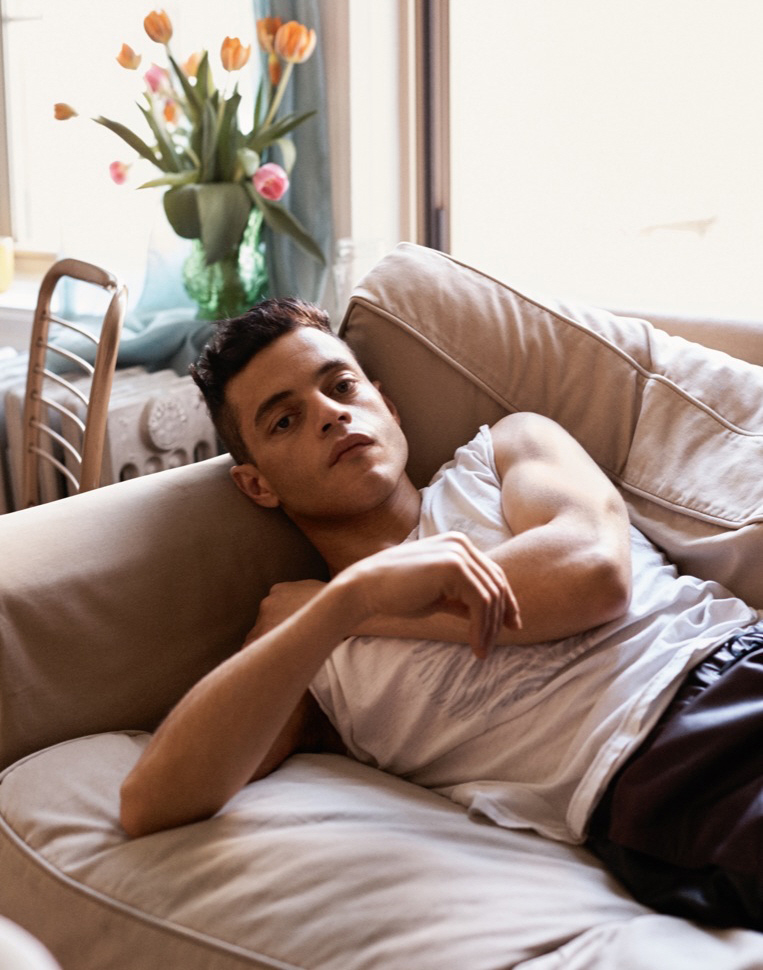 Photos courtesy of Josh Olins/Interview Magazine.