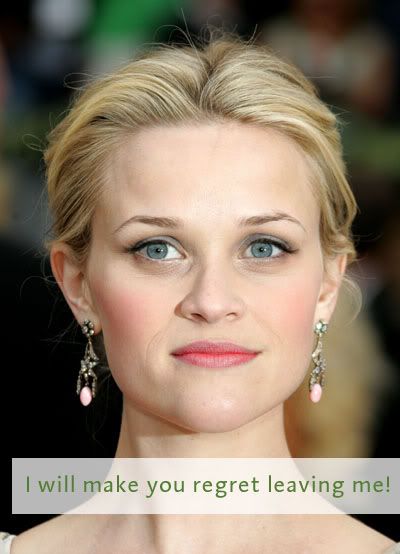 Reese Witherspoon wins best actress, and she can't think of anything better to do than harp on her ex-boyfriends:
The actress, who is now married to heartthrob actor Ryan Philippe, said: "Every time I got dumped, I always fantasised that one day he would be sorry – and I would go on stage and tell him what I thought.
"So for all the boys who ever dumped me, this is for you."
She's a rich and famous actress at the top of her career. She has two kids and super-hot husband, and she's still hung up on her exes! Reese, there are some things in life you just can't control so let go.
Men don't like women who try to run their lives, and most of the guys who dated you are probably grateful you moved on.