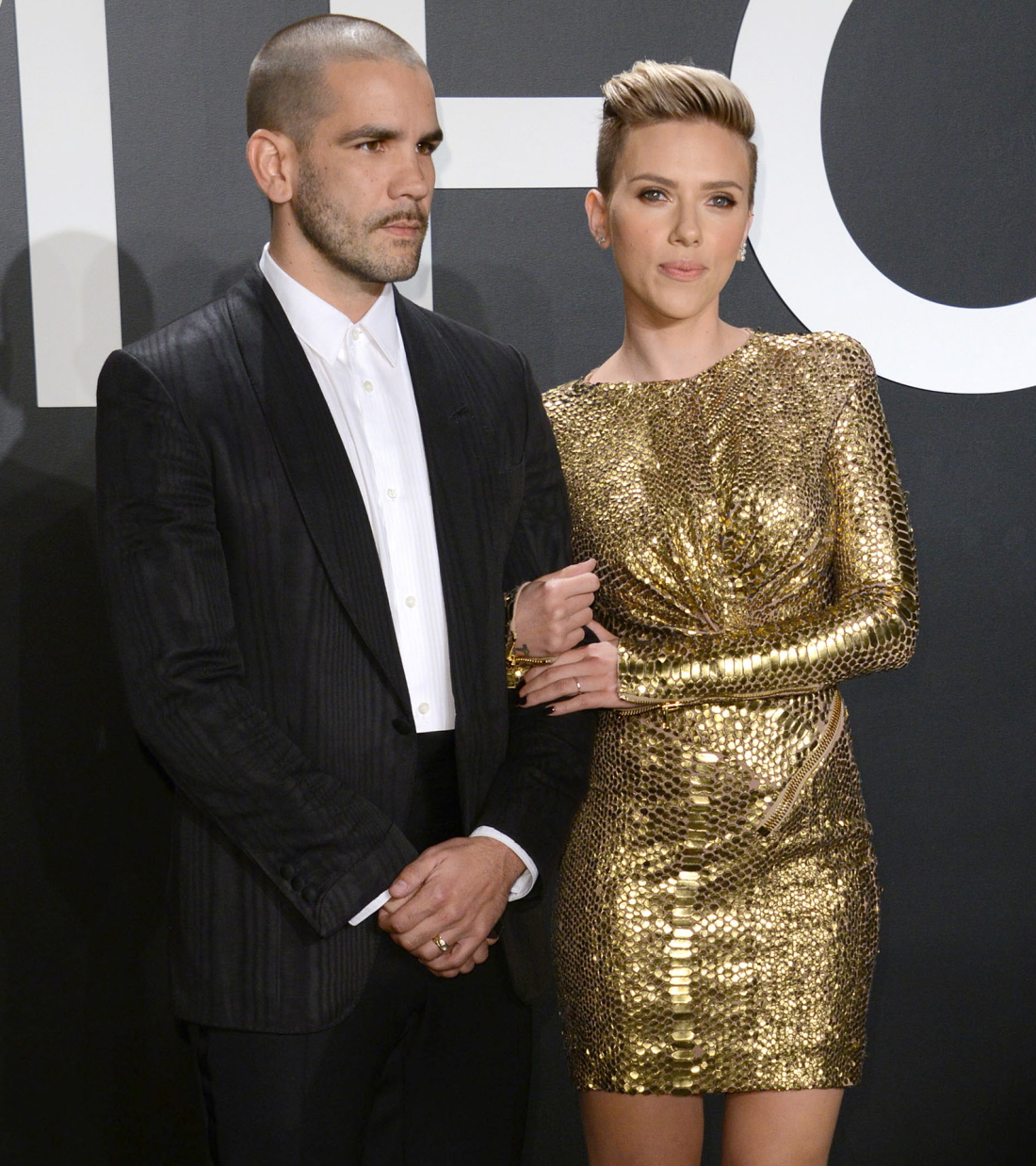 Did you guys realize that Scarlett Johansson has been with Romain Dauriac for four years? I had forgotten that they'd been together that long. The first rumblings of their coupledom came in fall 2012, and many of us (myself included) thought this Frenchman was just going to be a phase for ScarJo, that it would last for a few months and she would be on to the next one. But she got pregnant, and they got married and they spend at least half their time in France now. Star Magazine claimed last year that Scarlett was having big adjustment issues in France, that she was "homesick and miserable" in Paris. I feel like we're always hearing about her being in New York too – does she even stay in Paris for any length of time these days? Well, Star has another story about how Scarlett still loathes Paris, and how her marriage is falling apart.
Paris is called the City of Love for a couple of reasons, but Scarlett Johansson's marriage to French journalist Romain Dauriac is not one of them. Friends say the actress, 31, has struggled to adjust to life overseas, and when she suggested returning to the US, her husband flat-out refused.

"Scarlett's never truly felt at home in Paris. Even after all this time, she still can't speak French," dishes a source close to Scarlett, who complained about how "terribly rude" Parisians are on national TV!

"Scarlett's miserable over there. She wishes they were living in LA, but Romain hates Hollywood and everything it stands for. Honestly, if she didn't have their daughter, Rose, to think about, I think Scarlett would've walked out of Romain months ago."
[From Star Magazine, print edition]
I wonder if Scarlett just has no French skills whatsoever, or if she's tried to learn French and it just hasn't stuck. I would imagine it's easier to learn French if you're immersed in Parisian life, but it sounds like Scarlett is ready to just call it a day and be done with the whole business of being married to a Frenchman anyway. ScarJo's relationship with Romain always struck me as a particular kind of romantic fantasy, the kind you dream about when you're 14: "One day, I'll meet an interesting French guy and run off to Paris and it will be so chic and amazing!" And then the reality is that you can't communicate with anyone and the French guy doesn't have a job and you just miss watching Live With Kelly Ripa.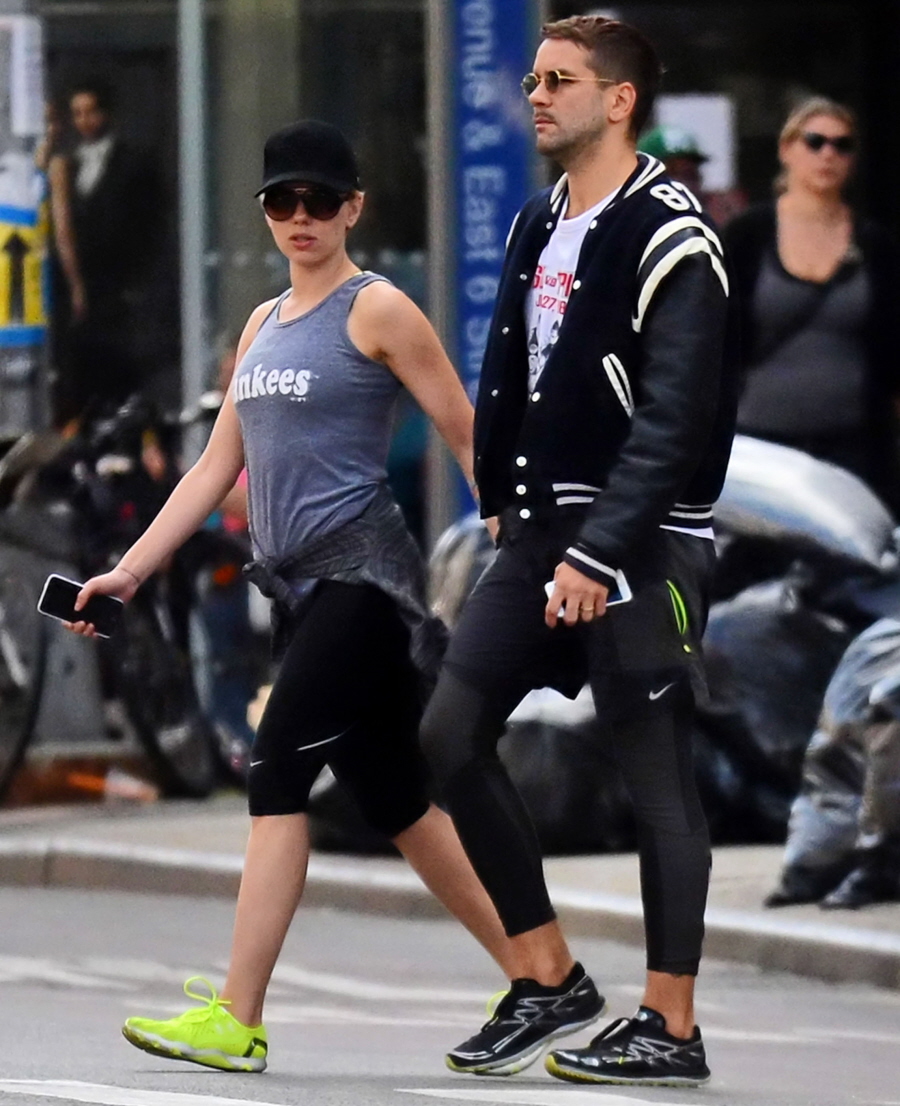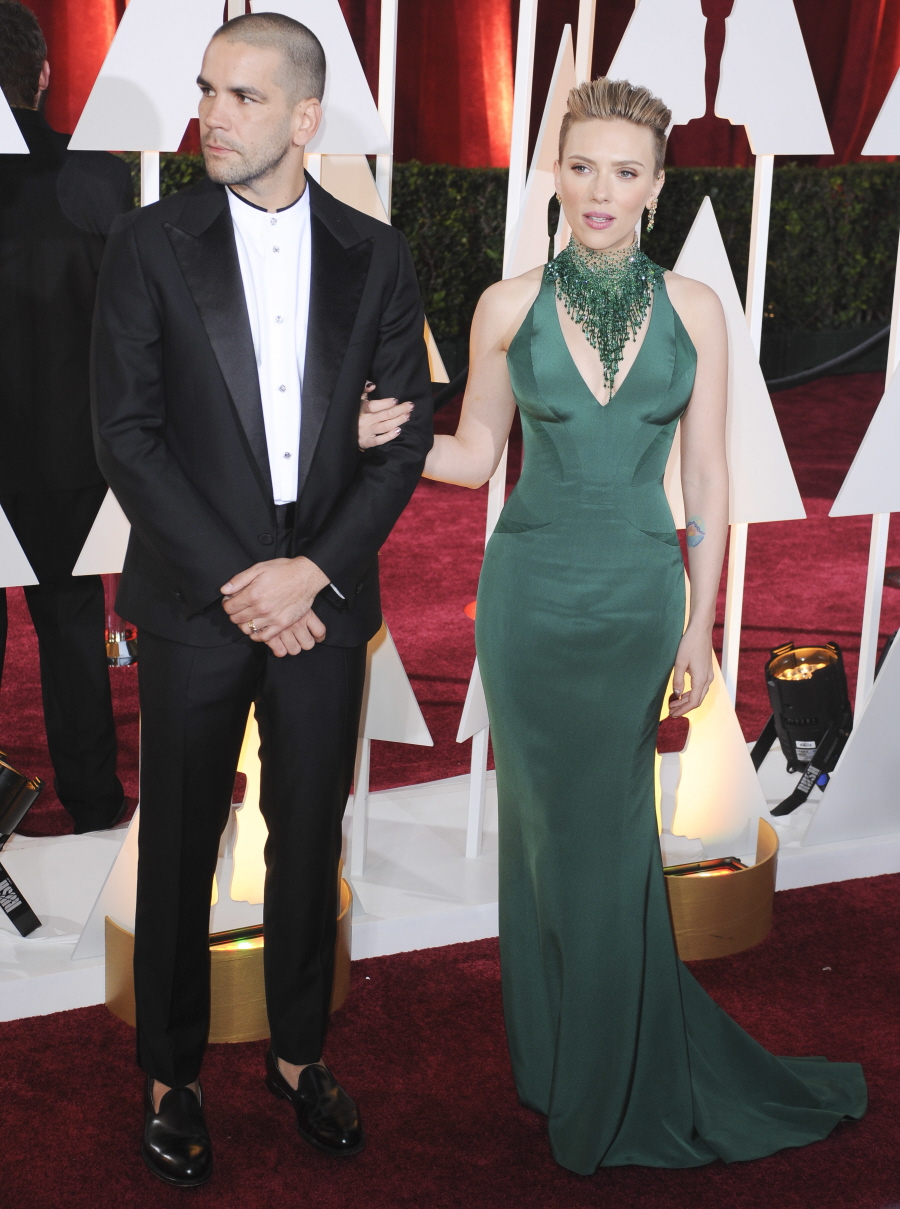 Photos courtesy of Fame/Flynet and WENN.