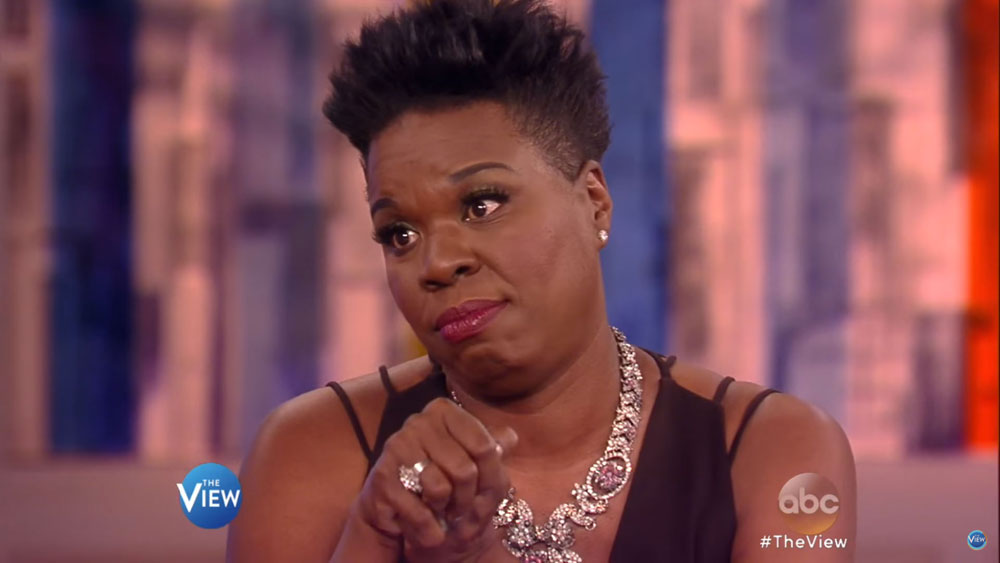 Ghostbusters star Leslie Jones, 48, was on The View yesterday. I mention her age because I'm 43 and I thought she was closer to my age, not only because she looks so much younger but also because she cited Whoopi Goldberg as a major influence on her as a kid. I remember watching so many Whoopi movies when I was growing up! I also vividly remember the first time I saw Whoopi's comedy act on HBO. In her View interview, Leslie talked about the controversy over finding a designer to make her Ghostbusters premiere gown, she ended up wearing a Christian Siriano gown which most of you loved and which also got a lot of love on Facebook, and about how Whoopi affected her as a kid. It was such an incredible sentiment, especially since Whoopi was right there and Leslie was able to tell her this in person.
On her tweet about not being able to find a designer
It was out of frustration. We did have two black designers that were going to do something and then they bowed out. This was like months ago… we were reaching out to everybody. We just weren't getting any response. I wasn't thinking that it was because of my size, I just thought it was because nobody knew who I was. When they started bring up the size I was like 'oh alright…' Then Siriano hit me and I was like 'yeah!' We had so much fun designing that dress… Old Hollywood those women had curves. Marilyn had curves.

On how seeing Whoopi on TV influenced her
I'm going to do this without trying to get emotional. When I was young, my dad always let me listen to comedy albums. I always knew about comedy, I always loved comedy. The day that I saw Whoopi Goldberg on television, I cried so hard, because I kept looking at my daddy going, 'Oh my god. there's somebody on TV that looks like me! She looks like me! Yay! I can be on TV! I can be on TV! I can do it! Look at her look at her! she looks just like me. My dad recorded it for me. [Whoopi on Broadway] I literally watched it every day after school.

She personally thanked Whoopi
I just want to thank you from the bottom of my heart because now… when I put on that Ghostbusters suit and little girls see me on TV now, now they're going to go 'I can do that.' You gave that to me and I love you from my heart and my soul. I love you for what you've done for black women. I love you for what you've done for black comedians.
[From The View via EOnline]
Ok I'm crying now. Maybe I'm PMSing but that really got to me. Leslie also said that she was in a communication class in college and she didn't prepare anything so she just recited a bit that Whoopi did from 1985 and the teacher loved it. You can watch Leslie's interview below. If you're like me, if you're one of those people who can cry at commercials, get out the tissues.
Leslie was gushing too about how Bill Murray, Sigourney Weaver, Dan Aakroyd and Ernie Hudson from the original movie all did cameos and how excellent they were to work with. You could tell she was thrilled. I'm seeing this movie tonight I can't wait.
Oh and she said she's single and "ready to mingle!"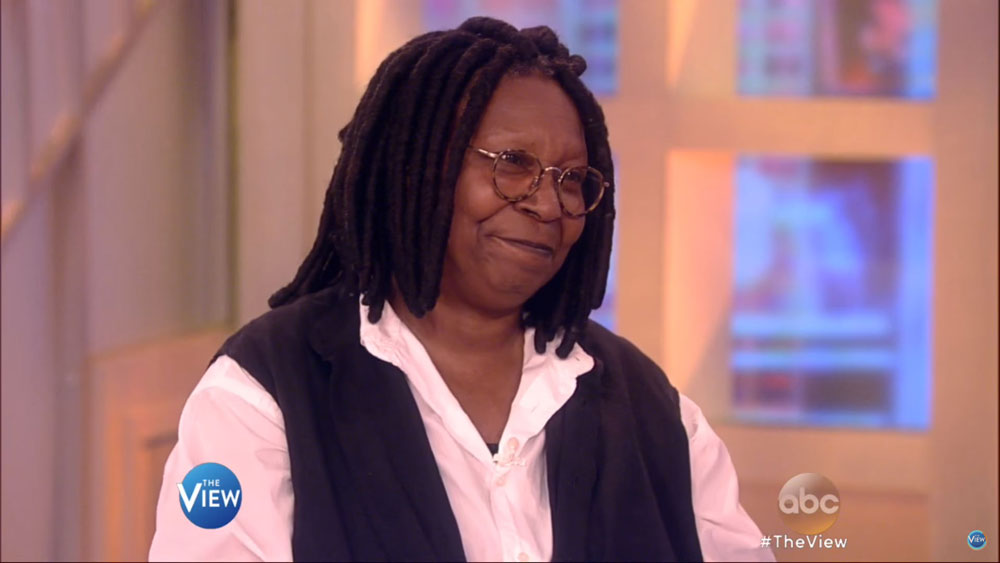 Look at these childhoods that have been ruined! pic.twitter.com/DBUX0swyvS

— Zach Heltzel (@zachheltzel) July 11, 2016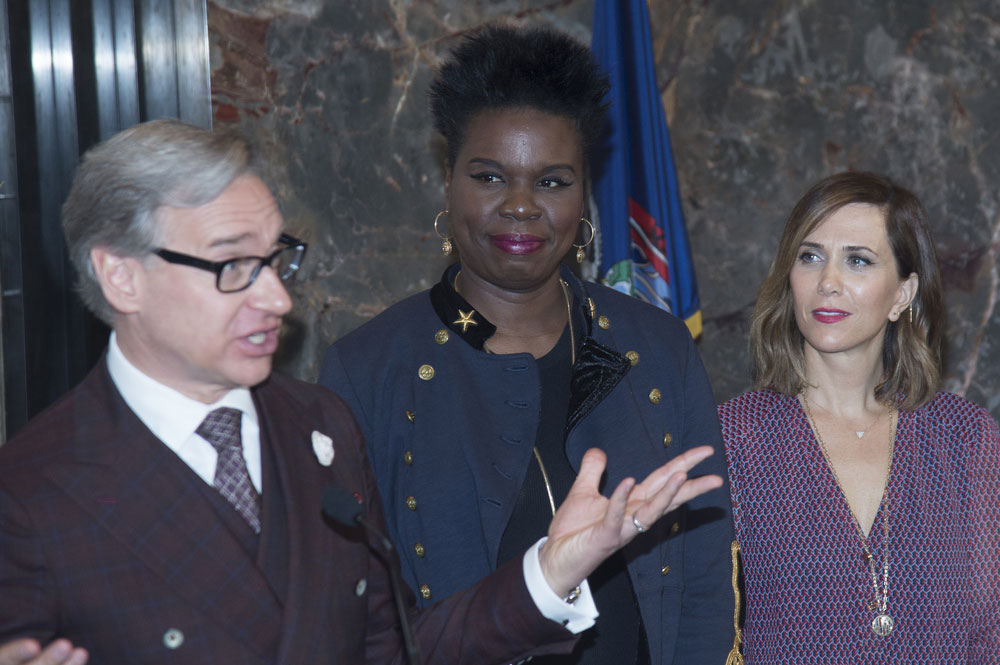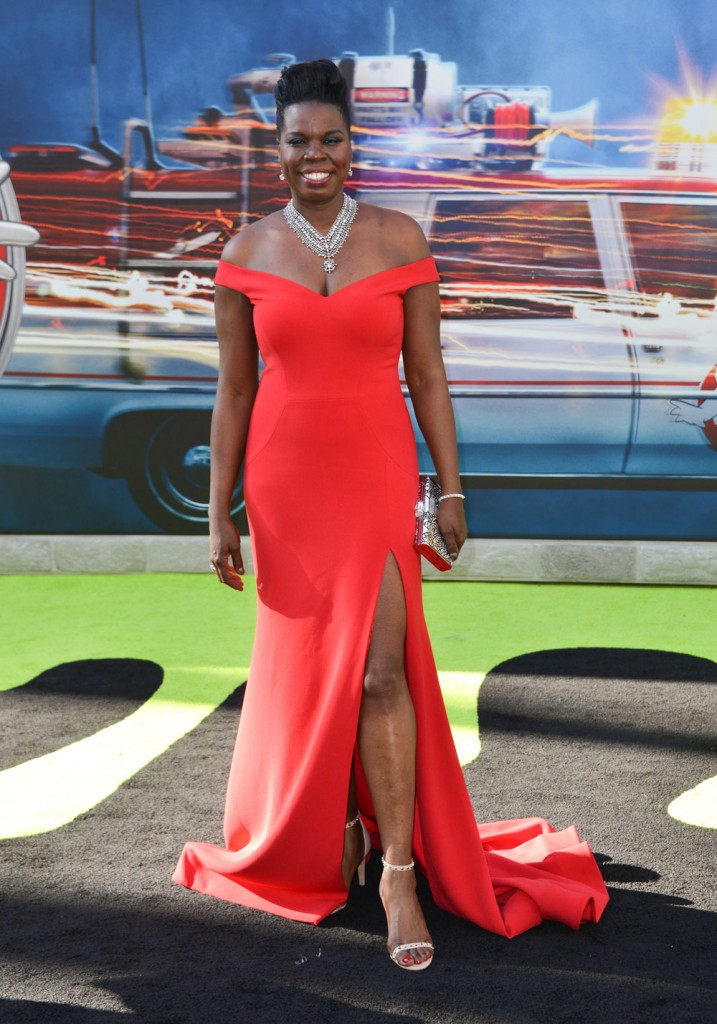 photos credit: FameFlynet and PRPhotos