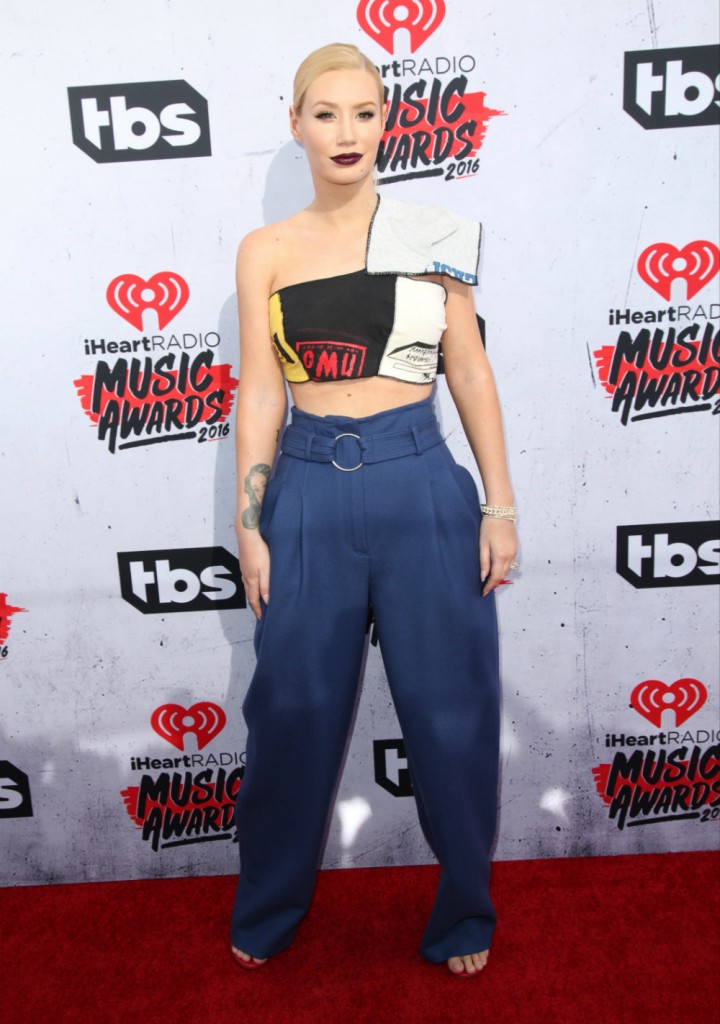 Iggy Azalea is not going to let her breakup to Nick Young get her down. While confirmation of Keonna Green's pregnancy by Nick hit the press, Iggy decided to pop into her plastic surgeon's office for a platelet rich plasma treatment, otherwise known as a Vampire Facelift. Unlike most celebrities, she is happy to tell you all about it. On Monday, she posted this picture to her Instagram:
To which Dr. Ghavami reposted the same picture with the caption: drghavami#repost • Always great seeing the beautiful @thenewclassic who came by today for a little pampering! Also, with our #FlashRecoveryBreastAugmentation she recovered in less that 24hrs and was able to DANCE with #JLO at the #AMAs just 4 DAYS POST OP – Only by #DrGhavami of course! • #SpaDay #BeverlyHills #LA #iggy
OMG – I have never had my breast done but the idea of dancing four days after surgery makes the ones I do have hurt! Her skin does look amazing.
Credit where credit is due! Iggy Azalea took to Instagram on Monday to give her plastic surgeon a special shout out. The Australian rapper, who has been very candid in the past about her various procedures, posed with Dr. Ashkan Ghavami for a pic.

Azalea got a breast augmentation back in 2014, which Dr. Ghavami explained in more detail on his own Instagram account.

The "Fancy" emcee has always been open about the work she's had done. In March, she dished about her plastic surgery on Watch What Happens Live!

"I think if you're going to do something that obvious and everyone's seeing what your nose looks like before and then it magically pops up," Azalea explained on why she's been honest about it.
I am not opposed to plastic surgery. I've always believed that if I did get something done, I would say that I did it. Once a friend commented on how I looked like I had lost weight and I gave them the name of the foundation piece I was wearing. As long as you are complimenting me, I don't really care who gets the credit. Iggy told E! Online in March that the reason she admitted to breast augmentation in the first place is because, 'I love them so much I had to talk about them.' I love that she gives her doctor a shout out. How many plastic surgeons have to sit back and watch their beautiful work be denied in public?
As for Nick's latest affair, Keonna says she asked Nick to come clean with Iggy about their relationship and Nick's response was, "I don't want to hear it." After which, Keonna completely absolved herself of any wrongdoing because she had asked him to be open, after all. When Iggy was asked if she had a message for the happy couple on their baby news, Iggy offered up her middle finger, saying, "That's my message for them, not you."
After the split, Iggy's friends covered her dressing room in flowers. This would be one version of my heaven, I love flowers: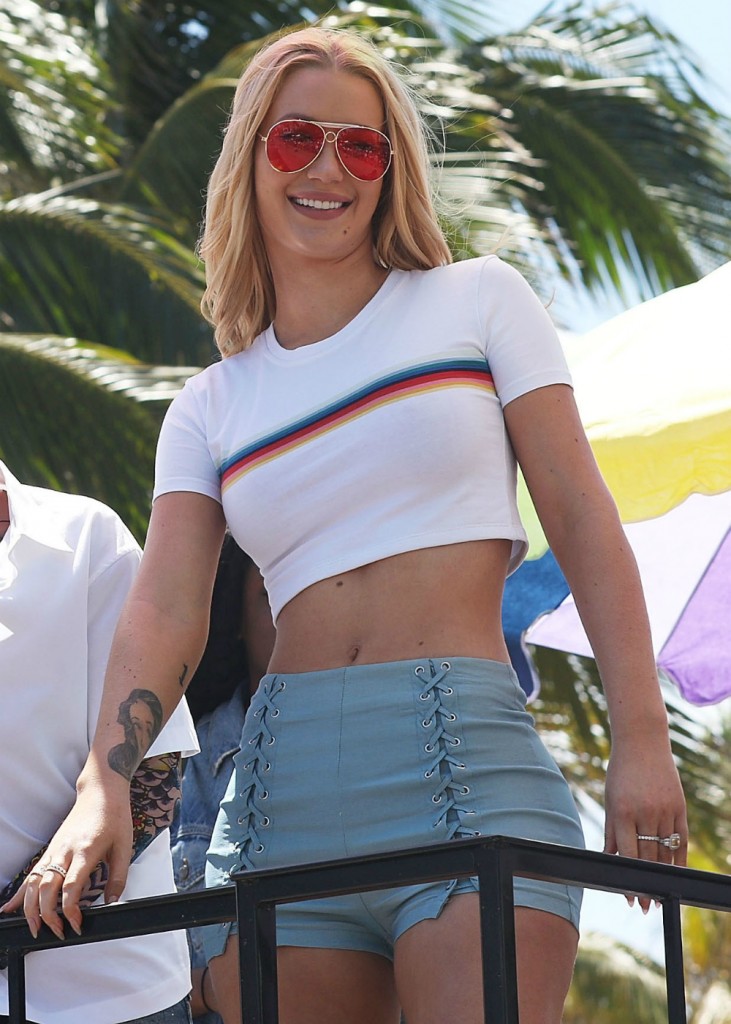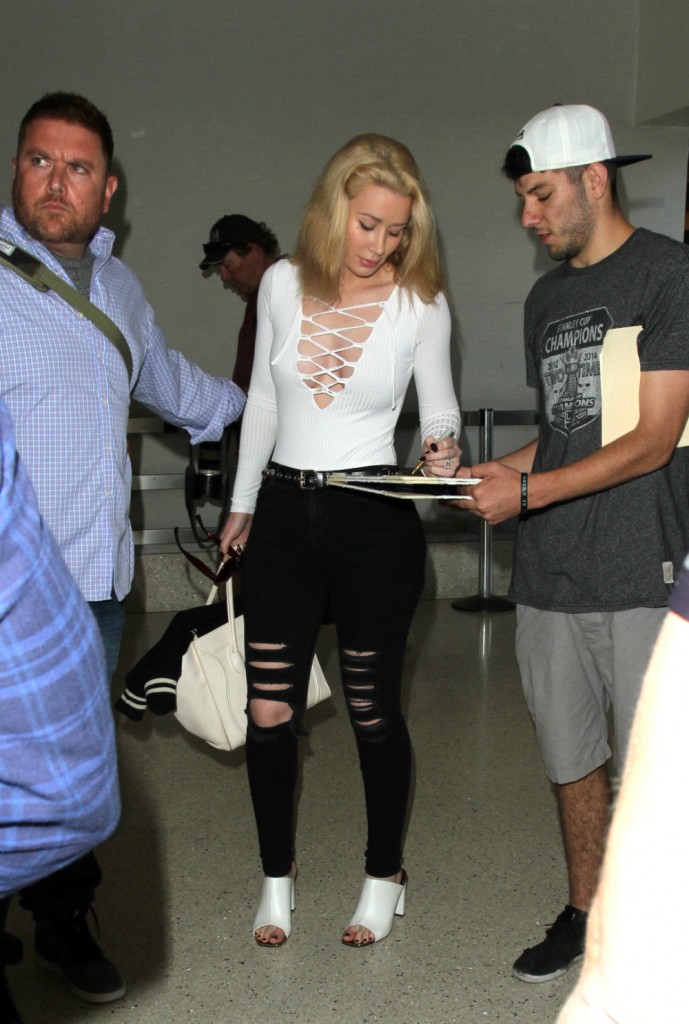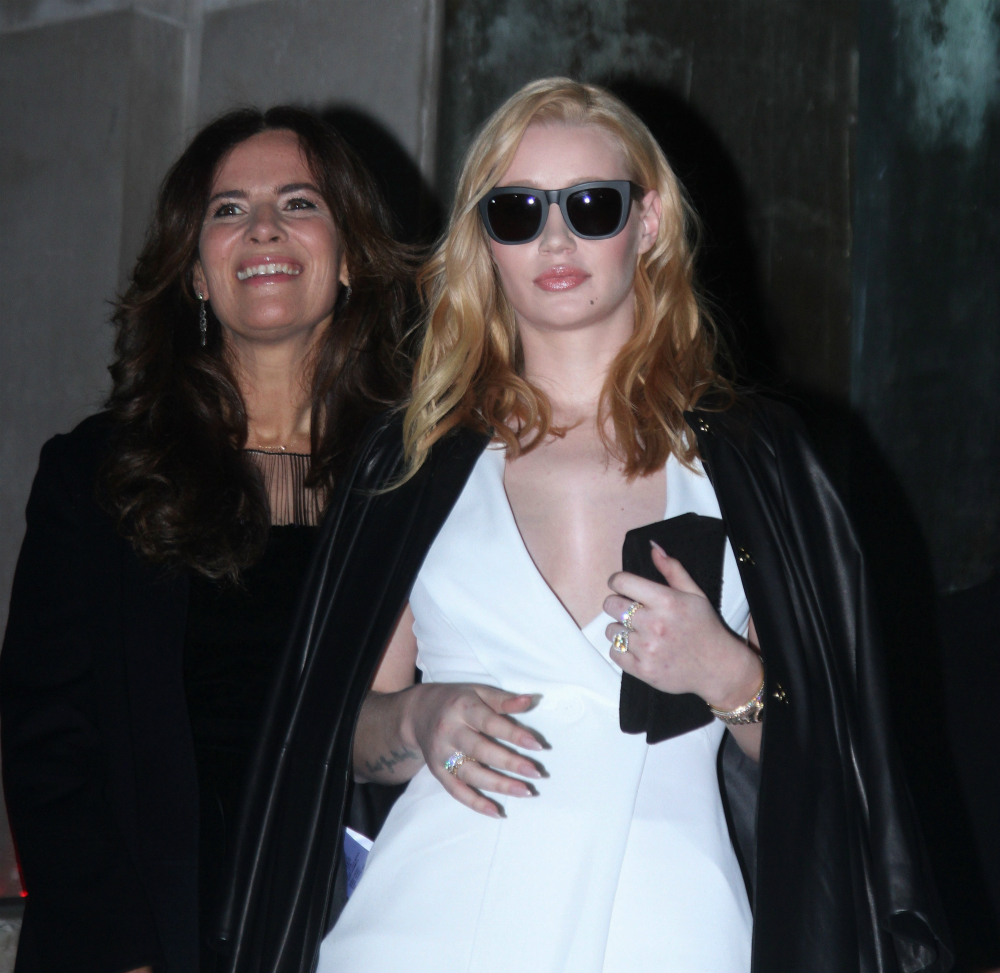 Photo credit: WENN and Fame/FLynet Photos and Instagram