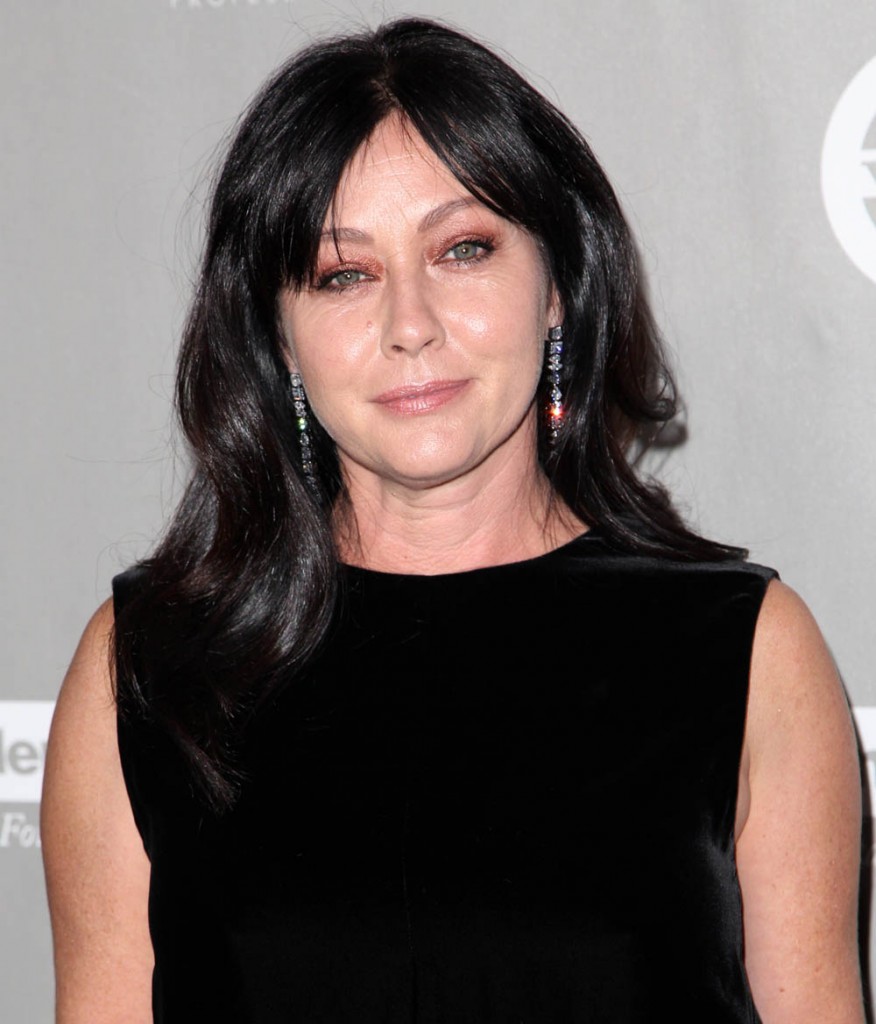 Shannen Doherty, 45, revealed in a lawsuit last August that she has been battling breast cancer, which was diagnosed in March of 2015. We learned about her cancer diagnosis when she sued her former business manager for mishandling her money and not paying her insurance premiums. This led to Doherty being uninsured in 2014, which may have delayed her cancer diagnosis. She's currently undergoing treatment, and told People last year that she was "continuing to eat right, exercise and stay very positive about my life." Doherty also said that she is "thankful to my family, friends and doctors for their support and, of course, my fans who have stood by me."
Doherty's friend, Anne Kortright-Shilstat, and her mom were with her as she shaved her head earlier this week. She Instagrammed the photos of the process, with pictures from each stage as she lost her hair. She looks happier and lighter at the end with a fresh crew cut, as if she expected it to be worse than it was and is relieved it's over. There's something poignant about the progression.
Here's Shannen a month ago with her husband of five years, photographer Kurt Iswarienko.
And here are the photos she posted where she cuts her hair and then shaves her head:
I'm confused by the order of those pics because I thought the one that's labeled step 5, with her friend, was the last picture. It looks like she has less hair in the photo with her friend than in the photo at the end where only half her head is shaved. Regardless that was powerful and touching. I don't know if I would be able to let go of my hair, and I know it would be emotional for me. She was brave not only to do that, but to share it with us.
Shannen opened up to Dr. Oz in February about her health problems, saying that she would get a mastectomy if that was her doctor's decision. She said "Ultimately, they're just breasts right?" She also discussed how her cancer diagnosis has negatively affected her career. I think that people think that I'm 'sick,' and therefore I'm unable to perform." Still, she has the TV sequel to Mallrats coming out, it's called Mallbrats, and she also has a few other films in production.
Best wishes to Shannen as she undergoes treatment. F-k Cancer.