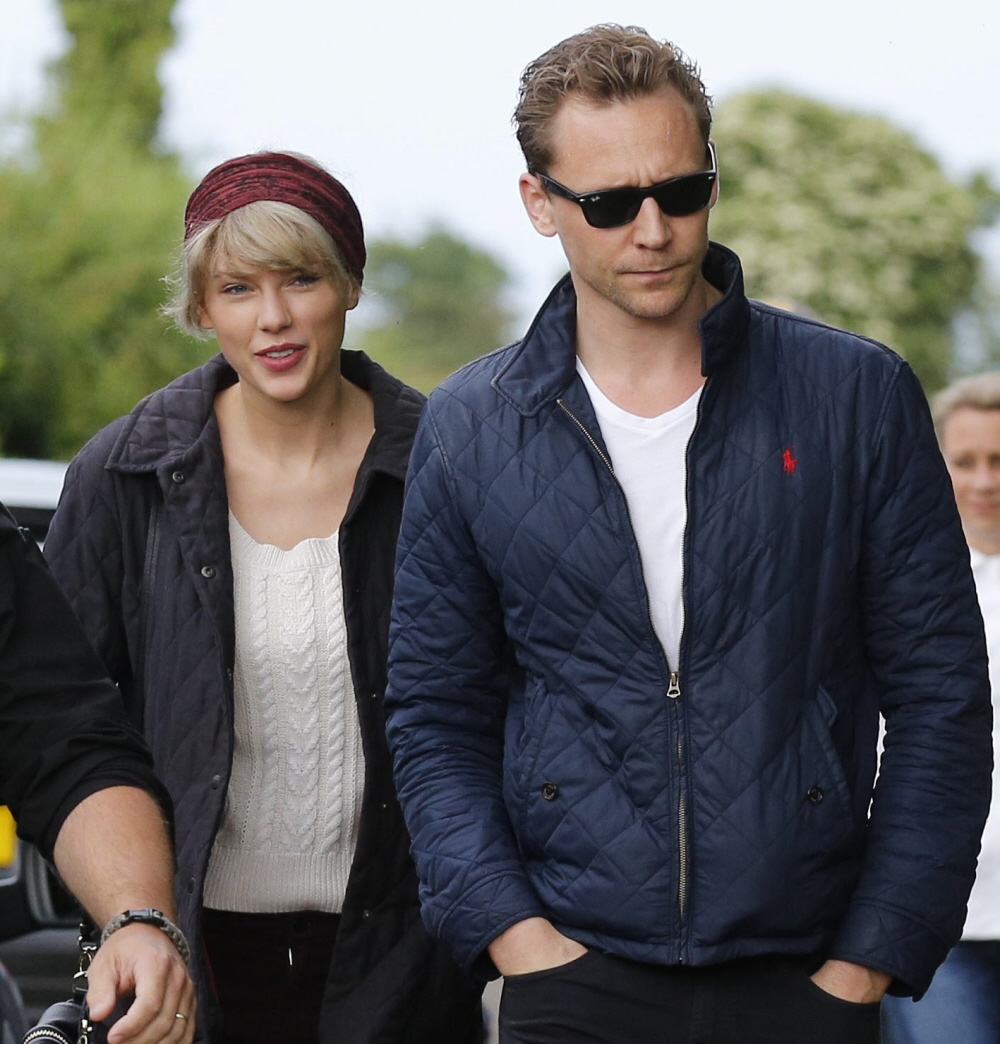 All week, I've been wondering about Tiddles. Or shall I say, The Glorious Tiddlebanging of 2016. Before Kim Kardashian dropped the receipts, before Calvin Harris dropped "Katy ETC" on Twitter, there was just the Glorious Tiddlesbanging. There was just Taylor's most epic boyfriend rollout of all time. It was the boyfriend rollout to end all boyfriend rollouts. It was funny, silly, cringeworthy, hilarious and stupid. It probably did lasting damage to Tom Hiddleston's career. So I've been wondering if Tom hasn't gotten cold feet. I've been wondering if Tom will end up dumping Taylor before the Emmys even roll around. But according to E! News' source, Tiddles is still happening and they're just fine.
Taylor Swift and Tom Hiddleston are heating up on all fronts. With the aftermath from Kim Kardashian's Snapchat videos continuing to unfold, a source tells E! News exclusively that Tom is helping his girlfriend feel better.

"Tom is not annoyed by the negative media attached to Taylor," the insider tells us. "He knew that would come with the course of dating her. He has been supporting her and enjoying the time he's having with her. They're having a great time and are always laughing."

As for how the "Style" songstress is feeling about everything that happened with Kim and Kanye West, the source adds, "Taylor is not happy about what happened with Kim and Kanye. She thinks they are using her to get even more publicity."

Although the videos made it clear that Taylor approved certain lyrics in Kanye's song "Famous," our source tells us that she has no intentions of partnering with him again. "She is not a fan of Kanye and won't ever work with him or talk to him again at this point," the source says.

Despite the events that unfolded this week, T. Swift and Tom have been heating up, and now they're officially taking their romance to the next level, the source adds.

"Taylor and Tom are in love with each other. He told her she is the kind of woman he wants to spend his life with," the insider dishes. "They have gotten very close. She is enjoying the time off from working. She has been writing during her travels, and Tom has been an inspiration in her music."
I feel like there's a 50/50 shot that this actually comes from Team Swift, like this is an actual leak from Taylor and her people in an attempt to gently move the conversation along. Taylor has been hammered in the press all week – Vulture did another fantastic analysis of the media's backlash against Tay-Tay yesterday – and every arm-chair crisis manager has been telling her to shut up and go away for a while. Taylor doesn't feel like shutting up, I suspect, but she will try to refocus the attention onto a narrative that feels more comfortable for her: The Grand Tiddles Love Story. She even added some bonus "big bad Kanye is a meanie!" context so that Hiddles would seem like her white knight (literally).
Still… Tom is probably on his way to San Diego Comic-Con as we speak. I seriously doubt Taylor will join him, although who even knows? I still think that they'll break up in the next six weeks or so.
Photos courtesy of Instagram, Fame/Flynet.