Demi Lovato and Nick Jonas are currently touring together, and they're both on the cover of Billboard Magazine. They have a joint interview where they sound more like brother and sister than tourmates, and they've had a buddy-buddy relationship for years. Demi used to date Nick's brother, Joe, (right before she punched a woman in the face and went to rehab) they starred in that Camp Rock movie together and Nick says that Demi is the third person he calls for advice after his dad and Joe. (What about his other brother, the married one, Kevin?) They also say it was never romantic between the two of them. So they're tight and they seem to take each other's opinion seriously. So seriously in fact that Demi told Nick to dump his then girlfriend of two years, Olivia Culpo, last year and he took her advice. Maybe he had made the decision already and was just looking for confirmation. It's hard to tell based on the context.
JONAS I'm in a bizarre time in my life where I'm single, but that has been tricky. And she likes drama, so I'm able to talk about my dating shit without feeling bad.

LOVATO I'm like, "Soooo, what's the ­gossip? Who is it? Tell me everything!"

Interviewer: Nick, what do you mean by "tricky"?

LOVATO (Interrupting.) He's a guy in his 20s and he's famous and he likes to have a lot of fun. Listen, even when he was in a relationship, I was like, "Get out of that. You could f– anybody that you want right now, so have fun and do that."

JONAS The tricky thing is, from what I've heard, I'm a bit emotionally unavailable.

LOVATO (Sighs.) I give him a lot of advice. He doesn't always take it.

Nick, your breakup with model-actress Olivia ­Culpo is a big part of your new album's ­narrative…

JONAS It is. I'm in such agony. I'm dying inside! (Laughs.)

Interviewer: When that happened, did you call Demi?

JONAS I internalize things, so we have this rule that we never want to hear about it in a tweet or something. She'd read me the riot act, so she's the third person I call — my dad, Joe, then Demi. She was like, "Just go, ­create and be free." She also said some other things…

LOVATO (Laughs.) I go, "Honestly, I didn't like her anyway." It's not because she's mean or anything, but he has such a great sense of humor and I want him to be with someone that makes him laugh. I can tell if something's up because he'll close off.
[From Billboard via US Magazine]
Kaiser used to cover Nick and Olivia's relationship and her impression was that Nick was more into Olivia so that's interesting if he was the one to call it off. (I read the lyrics to a few of the songs on his album and it sounds like that's what happened but also like Nick was so into Olivia.) Friends are supposed tell it to you straight, although I question Demi's motivation. It's one thing to tell your friend candidly that you don't like how their girlfriend/boyfriend is treating them, it's another to recommend that they dump them. If Nick had already made up his mind and was asking Demi for advice that's different though. It bugs me that they're telling this story to the press like it's funny. Can you imagine hearing that your ex's opposite sex BFF told them to dump you? That's got to sting for Olivia. She was with Nick for two years, that's a long time when you're in your twenties!
Also, it felt like Olivia was all over the place when she used to date Nick and now we barely see her. (She tried to date Tim Tebow for a hot minute but that didn't work out for obvious reasons.) At least we're talking about her again.
They were really cute together.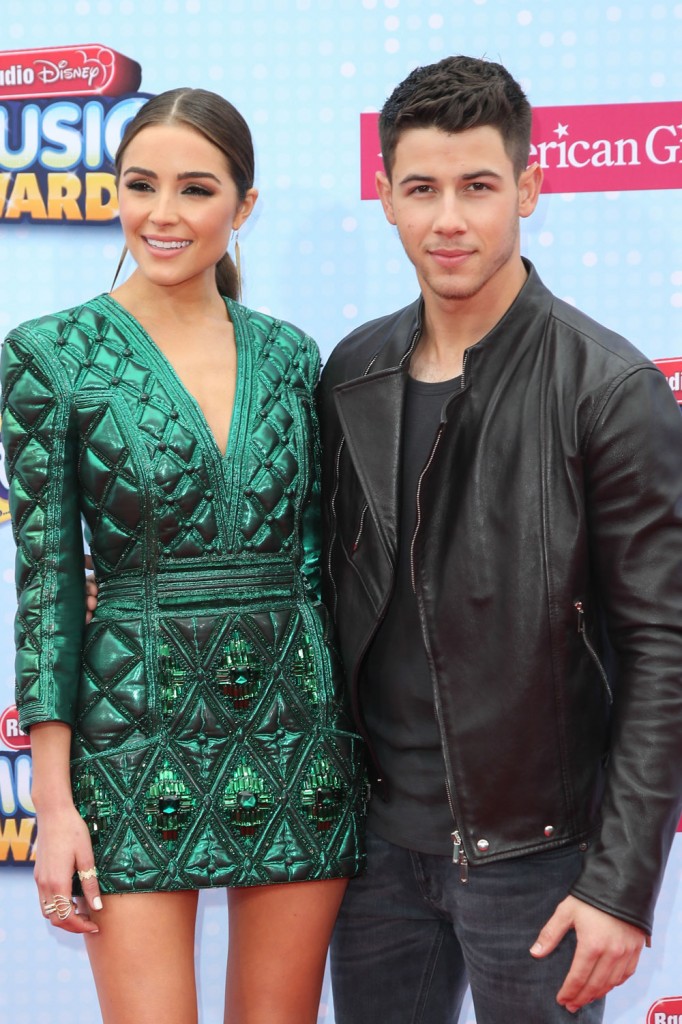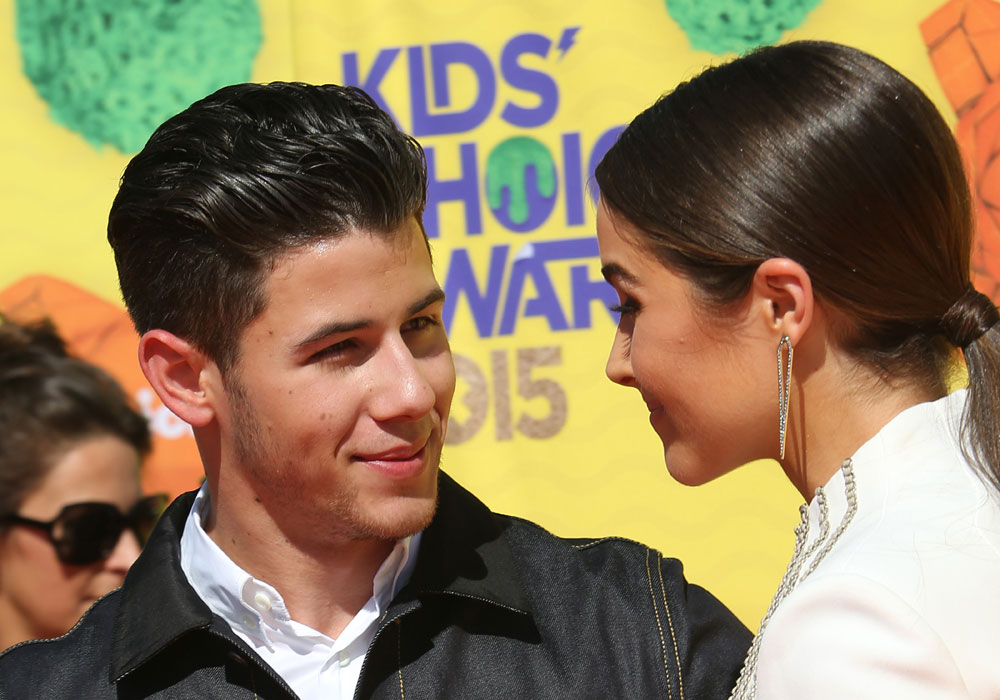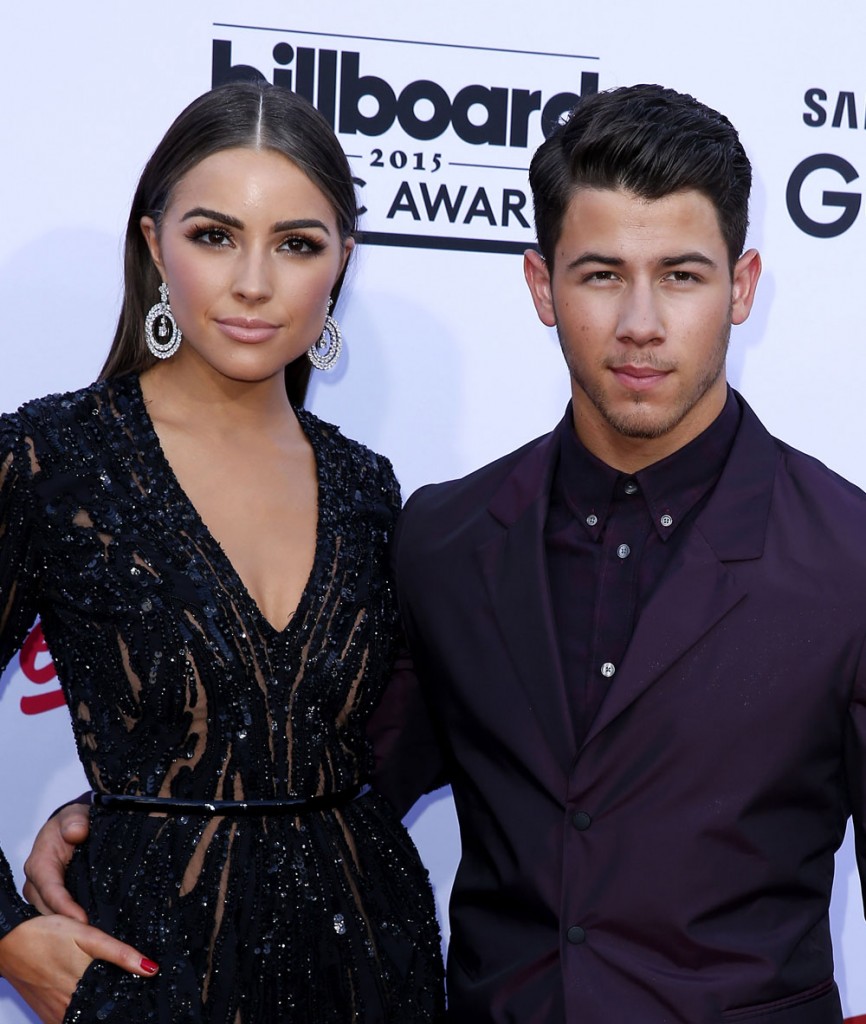 photos credit: Getty and WENN