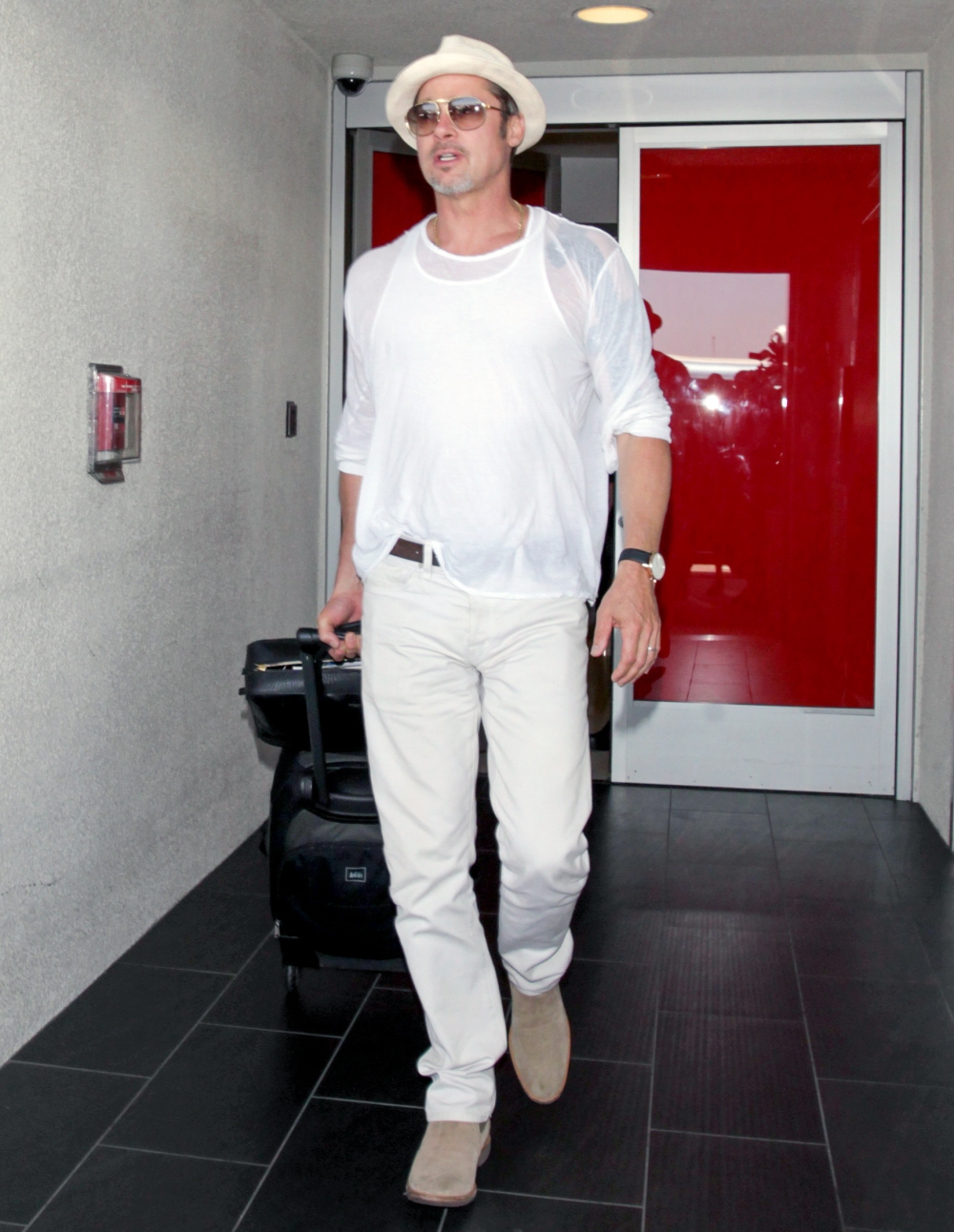 Here are some photos of Brad Pitt at LAX on Sunday. Thoughts on his ensemble? I thought the long-sleeved white shirt was mesh at first, but now I think it's just really, really thin cotton. I'm glad he didn't wear that with nothing underneath – I know that Brad is keeping it tight, but his penchant for see-through t-shirts is a weird style quirk and I need him to move past it. I'm also fascinated by that tattoo we can see through the shirt – it starts at his left shoulder and seems to go down his arm. That looks new to me? Although historically, I've always paid more attention to Angelina Jolie's tattoos rather than Brad's.
I think Brad was coming back to LA after spending much of last week in New York? Brad has actually been traveling a lot this summer. He wrapped on Allied, the film with Marion Cotillard, back in May. Since then, he's been going back and forth from France to New York to LA in a seemingly endless loop. Of course, the tabloids have been trying to make something out of that, mostly because Brad has been traveling alone for most of these trips. Is there trouble in Brangelina Paradise? I don't know. I suspect that Brad and Angelina's marriage has ebbs and flows, just like every other marriage. Last week's In Touch even claimed that while Brad and Angie have been having big issues lately, they're sort of fine now.
What I do believe, however, is that Brad and Angelina are saving up their Brange-reserves for this fall. Allied will be released in November, in the middle of the Oscar-hopeful season. Brad and Angelina will likely put on a loved-up display and everything will be fine, especially if the film is any good and Brad actually gets nominated for something.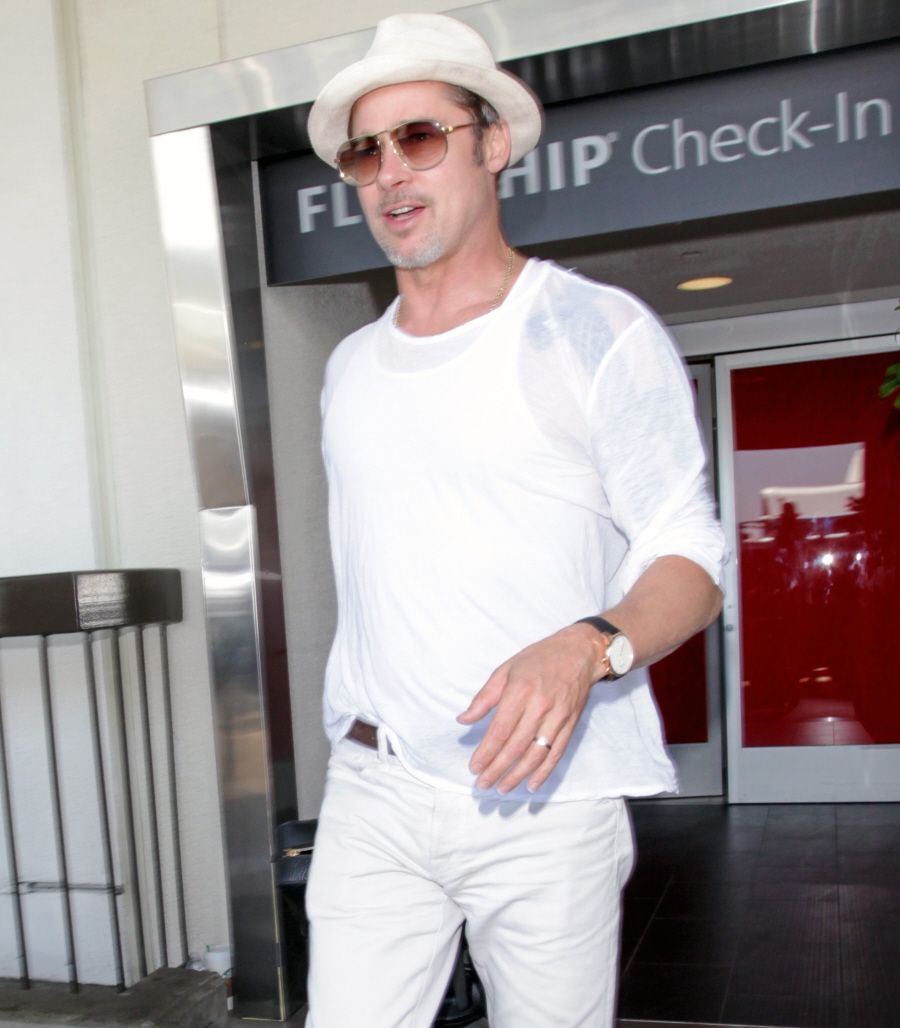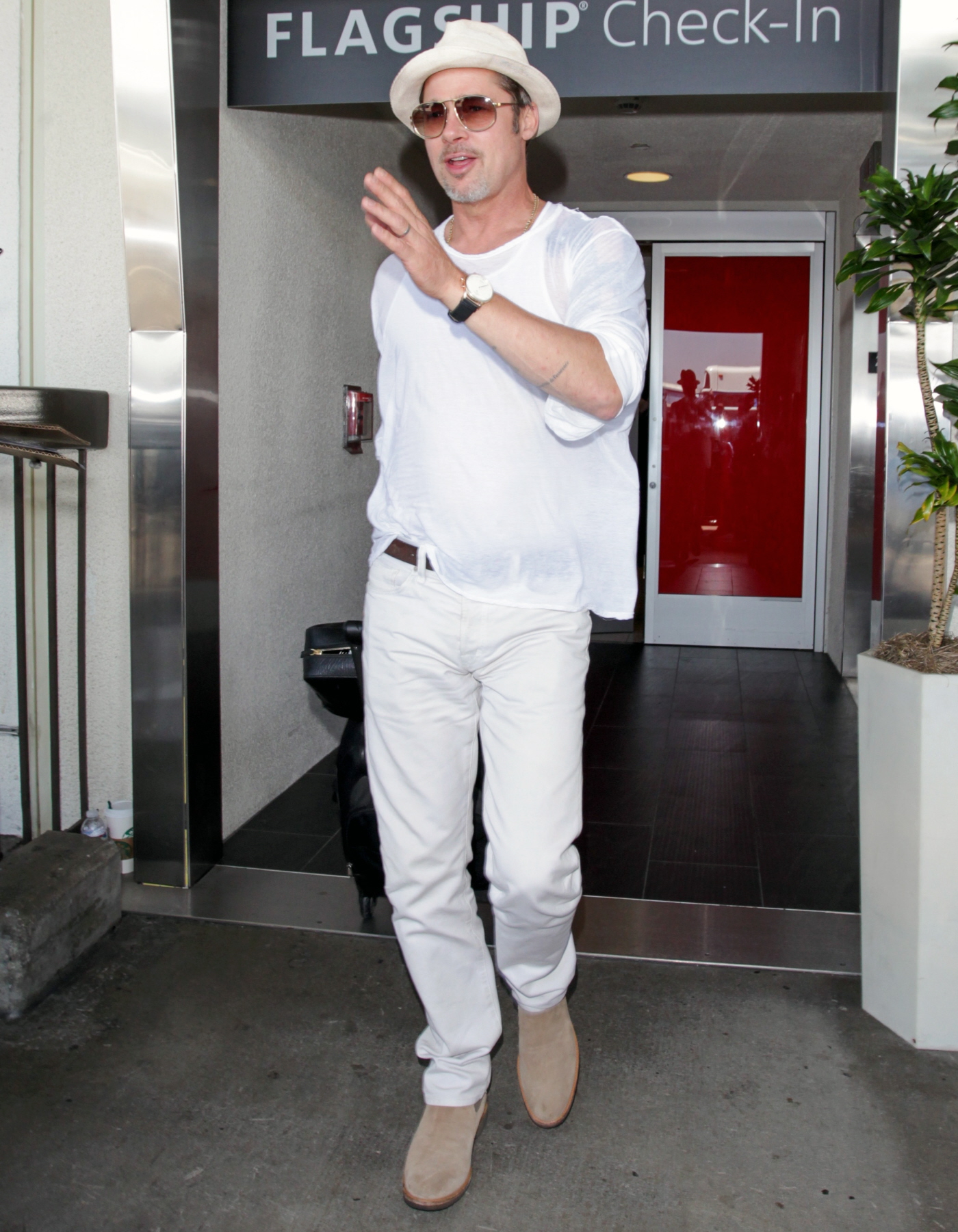 Photos courtesy of Fame/Flynet.