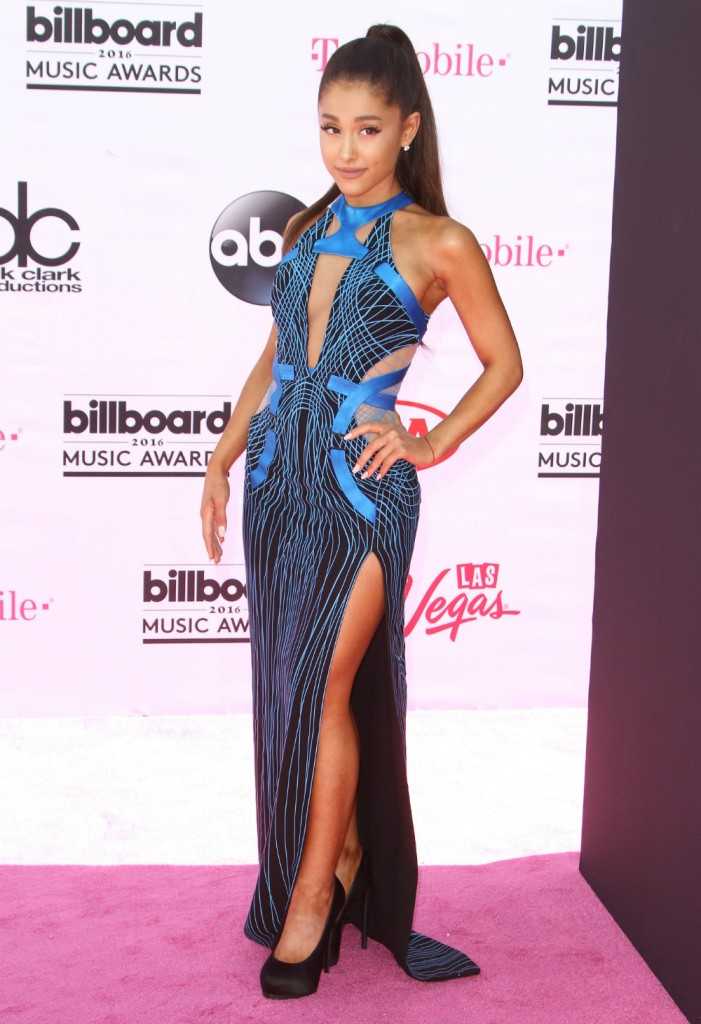 You know what they say, If You Mess with Donuts, Stay Out of the White House. Maybe that isn't an official saying, but it was the message the White House sent to pop princess Ariana Grande. Last July, a video surfaced of her spitting on some donuts in a shop and denouncing both America and Americans (because we eat donuts, of course). Ariana was investigated for criminal activity, although nothing came of it except the poor donut shop being downgraded from an A to a B by the health department for leaving the donuts out. Ariana went on to enjoy her career and the incident got swept under the rug. That is, until she was scheduled to perform at a White House soiree last fall and the White House rejected her:
Well, that escalated quickly. Ariana Grande was barred from performing at a White House function last fall after she made headlines for licking a doughnut, according to an exchange from the recently hacked Democratic National Committee emails.

According to the messages, which were released via WikiLeaks on Friday, July 22, Grande, 23, was being considered as a performer for a gala for the President of the United States, but in an extremely detailed back-and-forth that took place last September, she was ultimately deemed unfit for the job.

"Can we also vet Arianna Grande?" DNC finance chair Zachary Allen wrote in an email, misspelling the singer's name. In response, a long, detailed breakdown of the pop star's controversy was circulated among several senior staffers.

"Ariana Butera – video caught her licking other peoples' donuts while saying she hates America; Republican Congressman used this video and said it was a double standard that liberals were not upset with her like they are with Trump who criticized Mexicans; cursed out a person on Twitter after that person used an offensive word towards her brother," a Lexis-Nexis search sent to several White House officials on Sept. 10 reads.

The extensive file also notes that Grande (real name: Ariana Grande-Butera) was not hit with criminal charges following the July 4 incident, though it did bring about "two long YouTube apologies."

"In the second of her two YouTube apologies posted last week, the 22-year-old singer said she was 'disgusted' with herself and wanted to 'disappear' after TMZ posted the video," the email reads.
Ha! This fills my black heart with joy. I think Ariana is very talented but I also think she is a jerk. It ticked me off that she got off with no more than some bulls—t apologies. What doesn't make me happy is that Congressman Jeff Duncan tried to use Donutgate in Trump's defense. Duncan's point was 'something-something people being mean to Trump something-something not being mean to Ariana too something DOUBLE STANDARDS!' Now that this was leaked, I wonder how he will skew his point?
By some weird coincidence, Ariana was supposedly asked to perform the final night of the Democratic Convention but she had to decline due to scheduling conflicts. Her Facebook account says her next event is her LA concert August 4th so I can only assume that some poor mom and pop bakery plans to leave a plate of crullers unattended that night.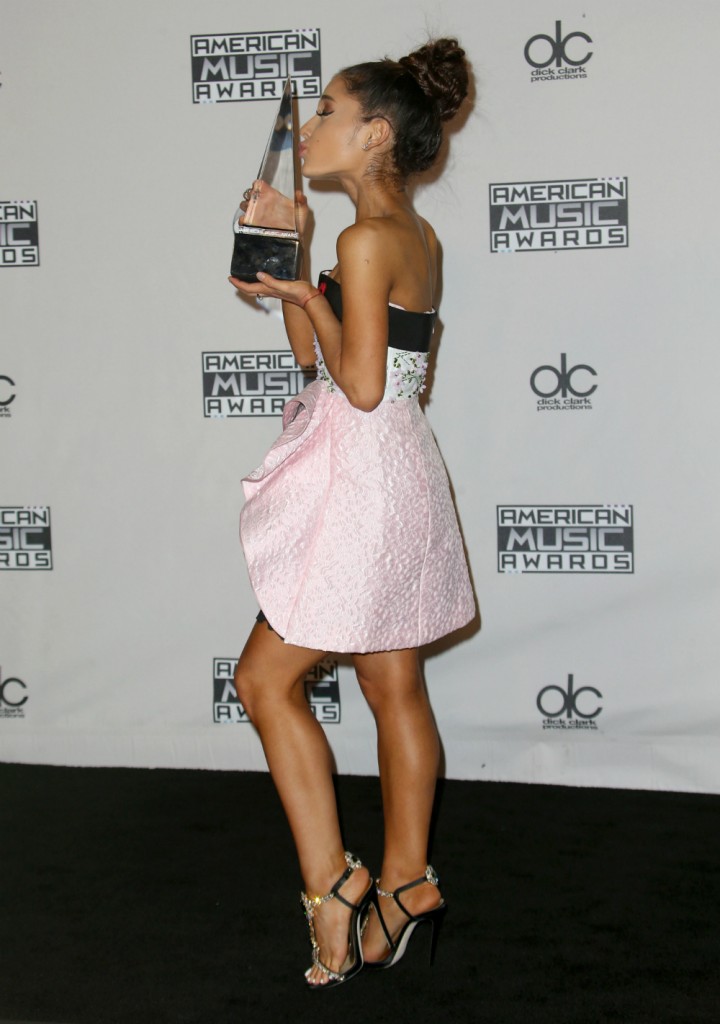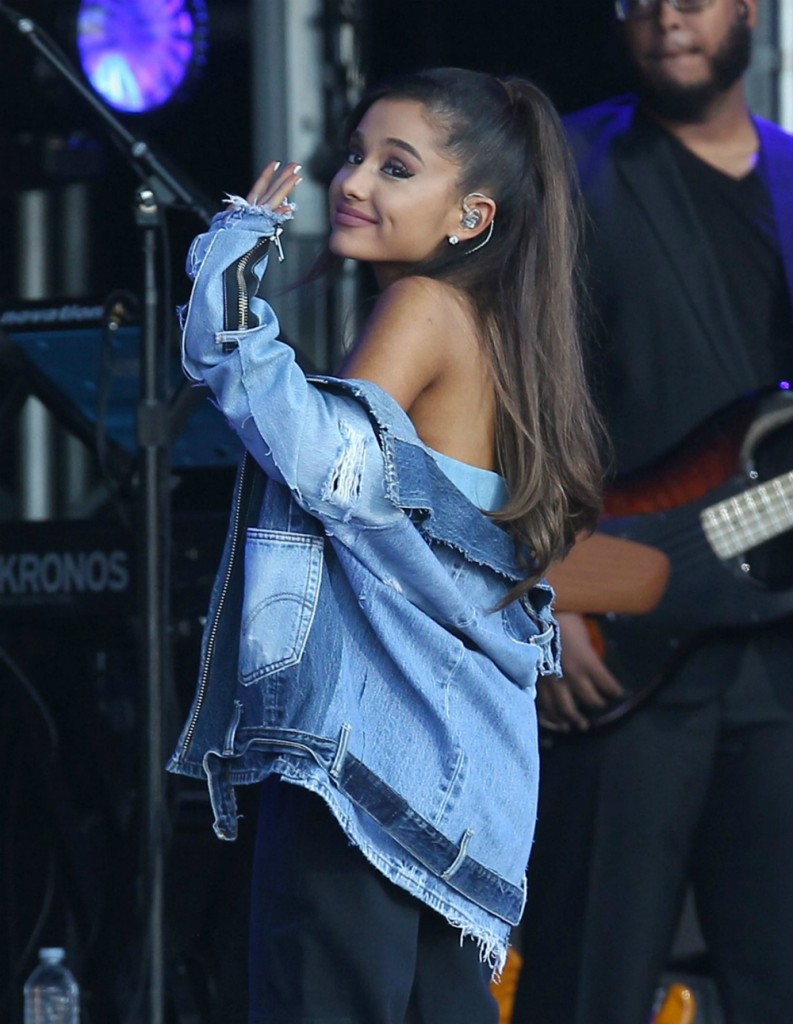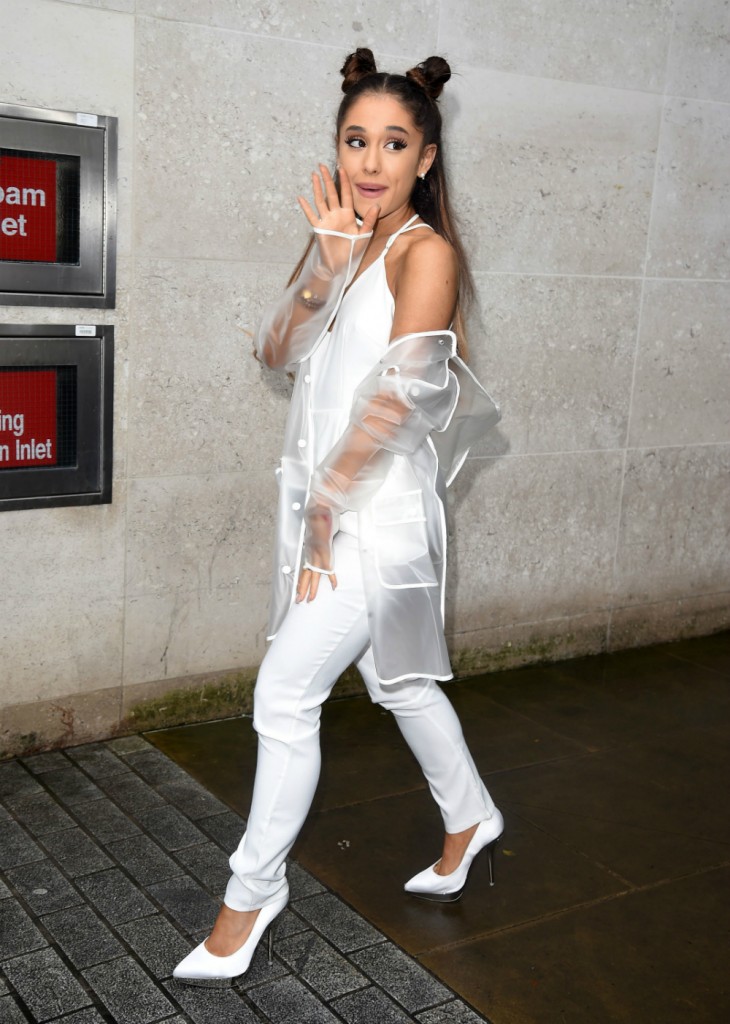 Photo credit: Fame/Flynet Photos