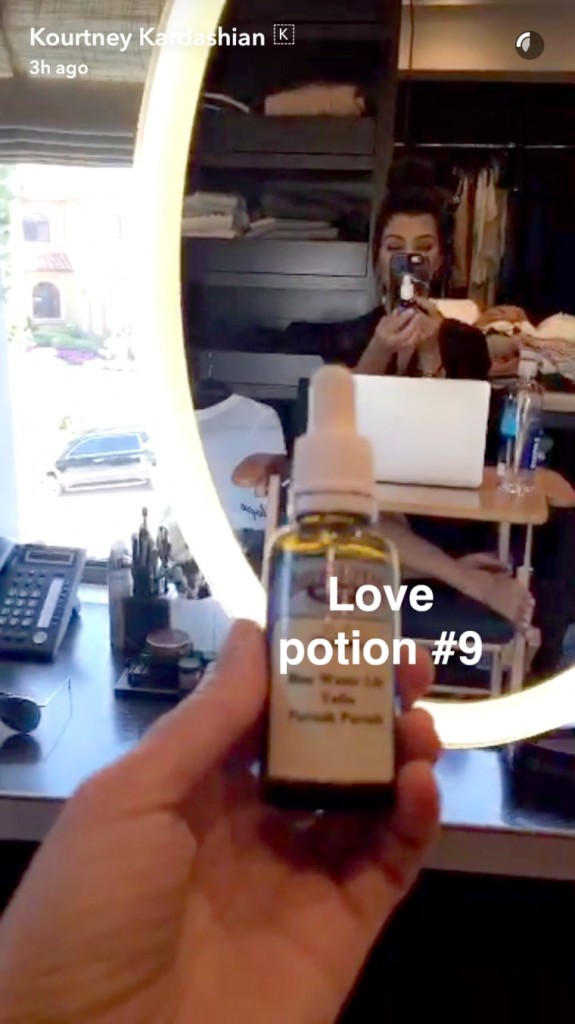 In a series of videos on Snapchat, Kourtney Kardashian showed off a little bottle that her doctor gave her of something she claims to be "water blessings". Kourtney explained that the doctor told her he believes she's not open to love, and he prescribed this potion for it, which she's taking daily. It's a cute novelty but heaven help her if she is actually buying into this.
No. 9! Kourtney Kardashian revealed via Snapchat on Tuesday, August 2, that her doctor has prescribed her "love potion."

"My doctor told me that I subconsciously think I don't deserve love, so he gave me these water blessings," the single mom of three said in a series of videos on Tuesday while showing her Snapchat followers a tiny blue bottle. "I put these in water every day — 32 drops — and I drink it throughout the day."

The eldest Kardashian sister, 37, who split from longtime boyfriend Scott Disick in July 2015 after nearly 10 years together, is following her doctor's orders, but she isn't sure it's working.

"We don't know if it opens my heart up or what the hell it does," Kardashian concluded in the Snapchat videos, laughing with her hair and makeup team.

Since their split, Kardashian has been linked to Justin Bieber and seen out to dinner with family friend Quincy Combs. Disick, for his part, has dated a bevy of models, including Kendall Jenner look-alike Christine Burke.
I have a love potion too! It's called gin and when I drink it, I fall madly in love with whomever is closest to me. Does anyone else feel like we should we put quotes around the title "doctor" for someone who prescribes a love potion? I cannot find what this stuff is actually made of so I don't know if it's sugar water or some kind of extract but apparently that doesn't really matter to Kourt since she doesn't know, "what the hell it does." And why should she? She's only putting it in her body everyday.
So, is it working? A meta-analysis of multiple studies of homeopathic treatments says it's not. Maybe the placebo effect is kicking in. Kourt and ex-Scott Disick have just returned from a "very, very relaxing" trip with the kids to Nantucket. Plus, she's been impressed with how Scott has been handling himself of late. I understand being lonely and wanting to find love but considering Kourtney's romantic choices, I wish her "doctor" would prescribe her a Good Judgment Potion instead.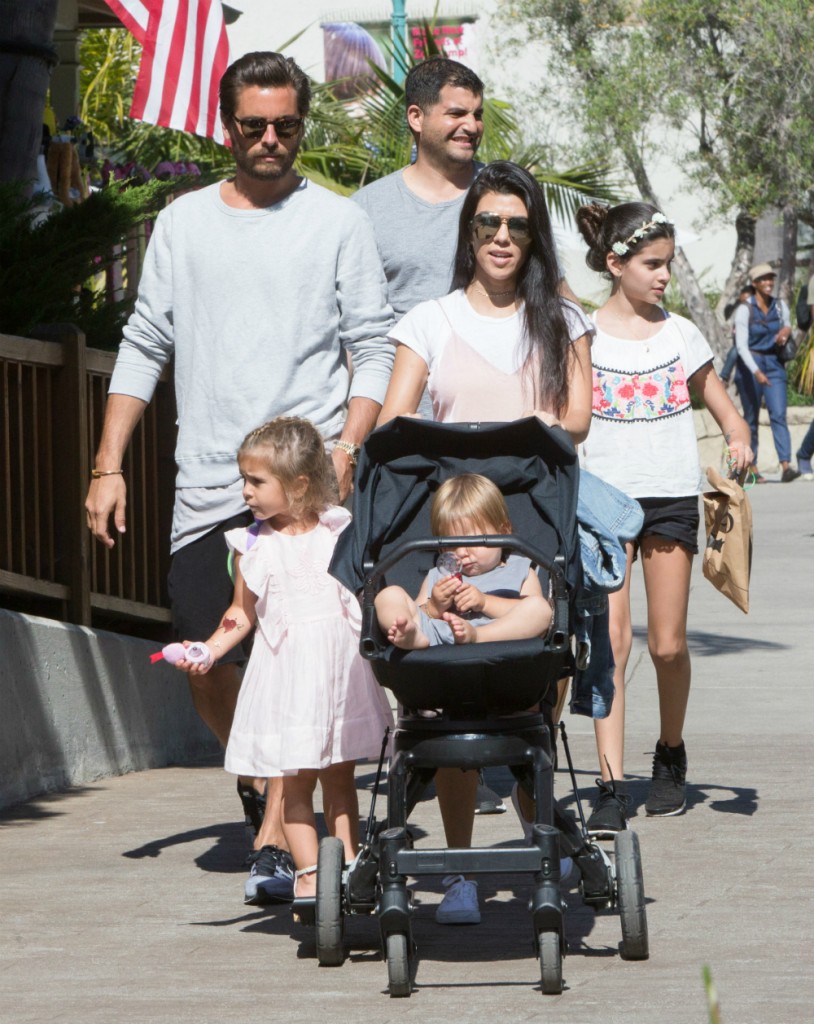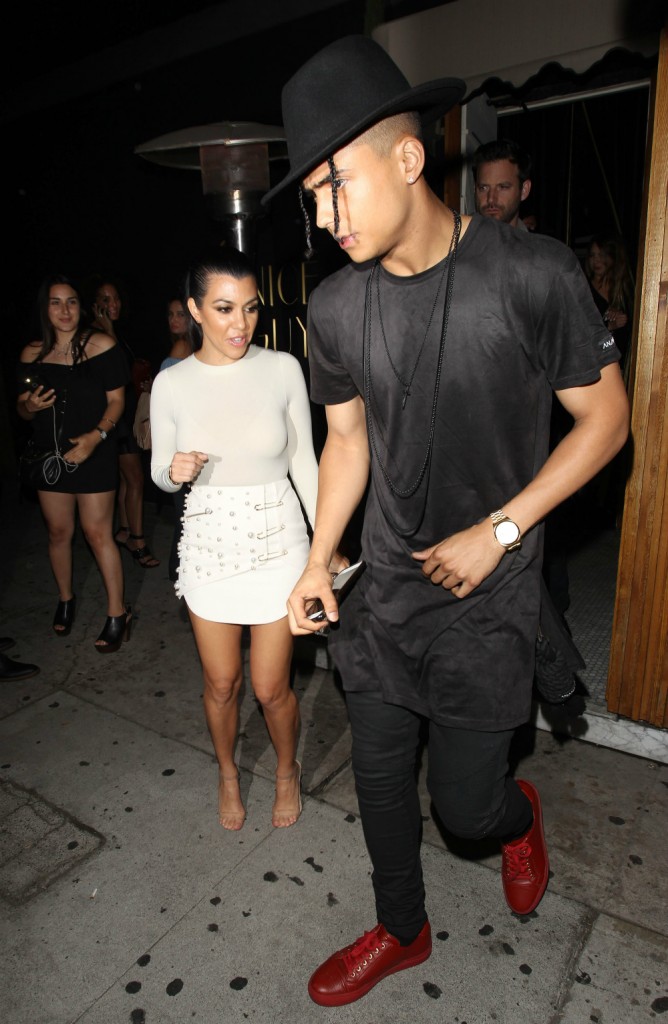 Photo credit: Snapchat, WENN and Fame/Flynet Photos and Getty Images