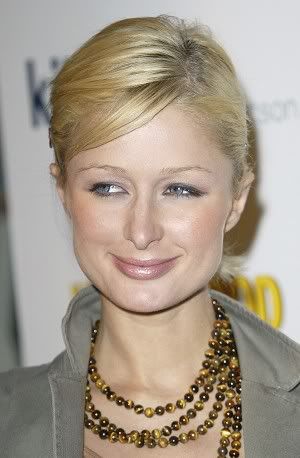 Although she was banned from the Vanity Fair after-party, Paris Hilton has gained entry to the most exclusive club of all. Paris is slated to guest star on the Simpsons.
Creator Matt Groening confirms, "Her name is on the list. It could be a good show."
Paris joins the much more talented Madonna as the latest celebrity to lend her voice to the popular animated series. And I never thought I would have a reason to be jealous of her.
Paris was also a guest on the OC last season. She played a much smarter version of herself at a club.
There's no way you missed this peacock outfit she wore to Elton John's after party, but just in case you want a good laugh: