Ozzy Osbourne's mistress suing daughter Kelly for 'public shaming' with social media posts https://t.co/RL1Qji6fli pic.twitter.com/eDi2qV57CH

— People Magazine (@people) August 3, 2016

Yesterday we heard from Michelle Pugh, an LA-based colorist who claims to have had a four year affair with Ozzy Osbourne, whom she called the love of her life. We already knew that Michelle was Ozzy's mistress because his daughter, Kelly, and wife, Sharon, released the woman's name to the press, claimed to have gotten her fired from her job by calling and harassing her at work, and Kelly even tweeted the woman's phone number with a childish "for a good time call" message. At that time, Kelly and Sharon were almost entirely blaming Michelle for the affair, with Kelly calling it "elder abuse" and Sharon responding by saying it was funny that Kelly tweeted the woman's phone number.
Right as Michelle's interview came out, Ozzy (aka Sharon) issued a statement that he was going into rehab for a six year sex addiction, that Michelle had misconstrued their relationship and that "he would like to apologize to the other women he has been having sexual relationships with," meaning Michelle wasn't the only one. This sounds like Sharon exerting her influence to stick it to Michelle after personal attacks failed to keep her quiet. Michelle isn't taking it. She's now suing Kelly for tweeting her phone number and failing to remove it for a month. No wonder Kelly hasn't tweeted anything for a whole two days.
"People falling in love with each other and staying married to someone else and having romantic relationships: It's an age old story," [Pugh} contends. "But for some reason here we are in 2016, and they are running this 1600s Scarlet Letter novel."

Pugh also claims Ozzy's daughter Kelly Osbourne helped subject her to public backlash by tweeting out her direct phone number and accusing her of "elder abuse."

"She went on a Twitter rampage, and she started getting responses the night that she tweeted my number out," Pugh says. "Maybe four hours later, she started responding back to people. One of them wrote, 'You have no idea what she did.' [She responded], 'My father is almost 70, ever hear of elder abuse?' I'm like, 'elder abuse?' We had a four year relationship."

In response, Pugh says she sent Kelly a cease and desist letter in May, but asserts that the tweet with her phone number wasn't deleted for nearly a month. She is now suing Kelly for defamation, intentional infliction of emotional distress and public disclosure of private facts, according to court documents obtained by PEOPLE.

"Not only had Plaintiff begun to be slut-shamed, bullied, and harassed for allegedly breaking up a marriage, but was wrongfully accused of a crime that further held her up to ridicule, hate, and shame," the papers state. "No less than 4.07 million persons were given the opportunity to communicate this hate and harassment to Plaintiff directly, to her formerly private unlisted blocked telephone; the same phone number that Plaintiff provided to her exclusive clientele."

The suit continues: "Since having her private blocked phone number publicly released, Plaintiff has had to obtain a new phone number and actively dispel false rumors of termination from her salon due to her relationship with Ozzy, as framed by Kelly…

Pugh's lawyer, F. Edie Mermelstein, tells PEOPLE exclusively that her client "is taking a stand against cyber harassment and bullying at the hands of Kelly Osbourne.

"In the age of social media, reality TV and the internet, anyone, especially a celebrity can launch a global attack leaving an indelible and permanent stain on a chosen target, while inciting masses to demean, degrade, comment and harass," Mermelstein says in a statement. "Kelly Osbourne, with over four million followers and a strong media presence, intentionally did exactly that to Michelle Pugh on Twitter…

"There are laws on our books addressing harm and damage to the reputation of an individual, as well as publication of a person's private facts. In violation of California laws and Twitter rules and policies, Kelly Osbourne publicly exposed my client to hatred, contempt ridicule and disgrace," Mermelstein concludes.
Kelly never should have tweeted Michelle's phone number, Kelly never should have revealed Michelle's identity to the press (although it's unknown whether Kelly and/or Sharon did that I would assume that's how it got out) and Kelly should have immediately taken Michelle's phone number down after she received that cease and desist. She didn't do any of those things and she continued to talk smack about Michelle to the press and blame her for her own father's actions because that's how Sharon has always coped – by blaming the other woman and taking Ozzy back. Michelle is standing up for herself and her business, which has surely suffered. However it's really ripe for Michelle to use the "it's an age old story/they're scarlet lettering me" excuse. It's an age old story because cheaters have always been denounced and for good reason. However in this case Kelly and Sharon were entirely blaming the woman and she had her livelihood and privacy threatened. No one deserves that.
Sharon Osbourne spoke on The View yesterday about Ozzy's "sex addiction." She claimed that he's been going to outpatient treatment for three months (which would coincide with when Sharon found out that he was cheating), that she was "proud that he's come out and admitted it, finally," and that he "should call Tiger Woods for some advice." I don't think Sharon is mad about the cheating, I think she's mad that he was with this woman for years and obviously cared about her, that's why she's working so hard to make it seem like a compulsion not a genuine affair.
This is how Kelly Osbourne's hair looked a couple of weeks ago. She should be pissed that she had to switch colorists.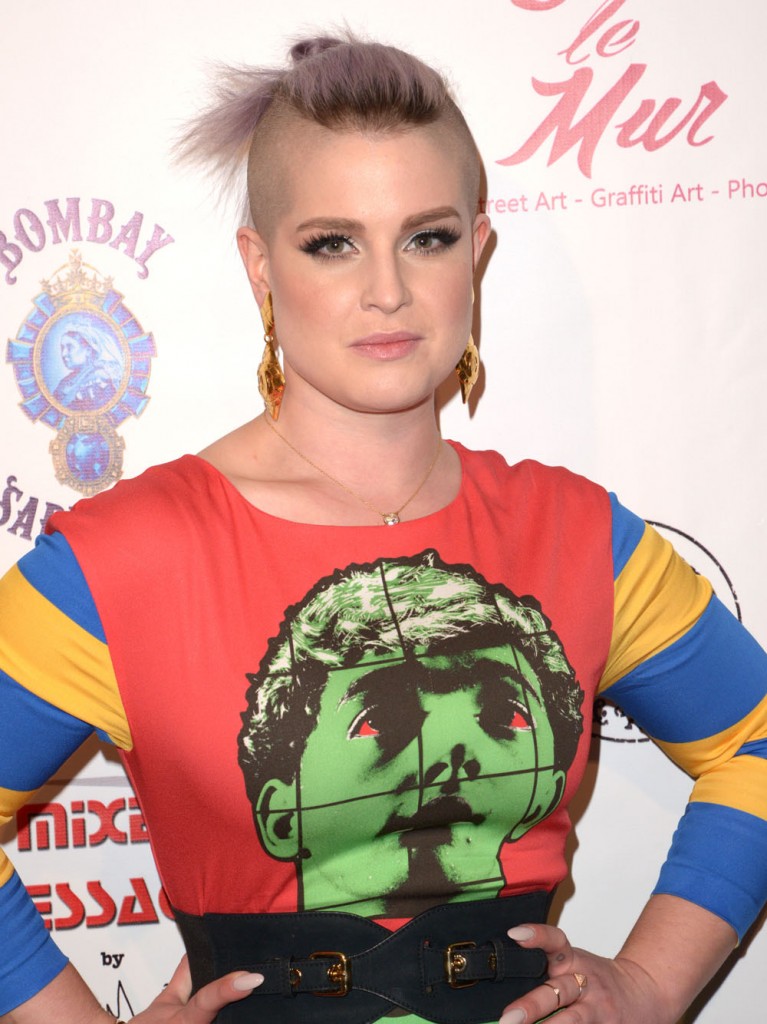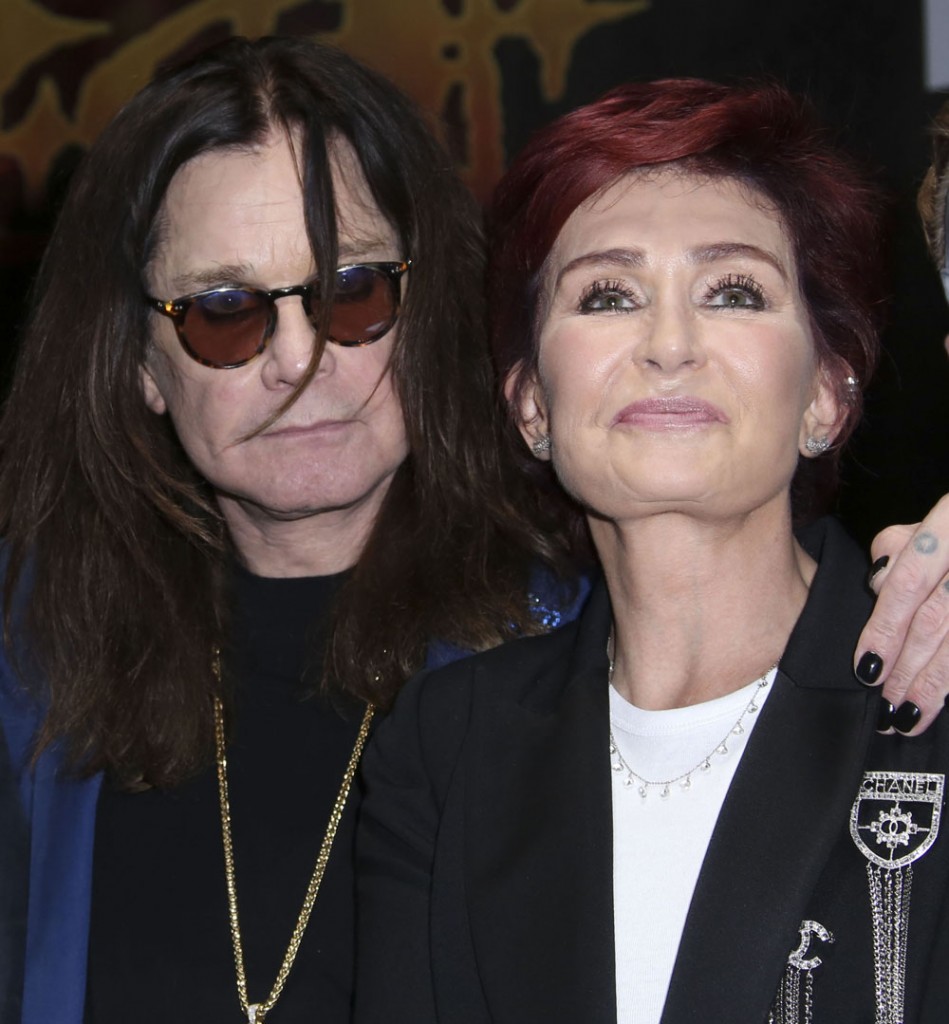 photos credit: WENN, Fame, People and Getty