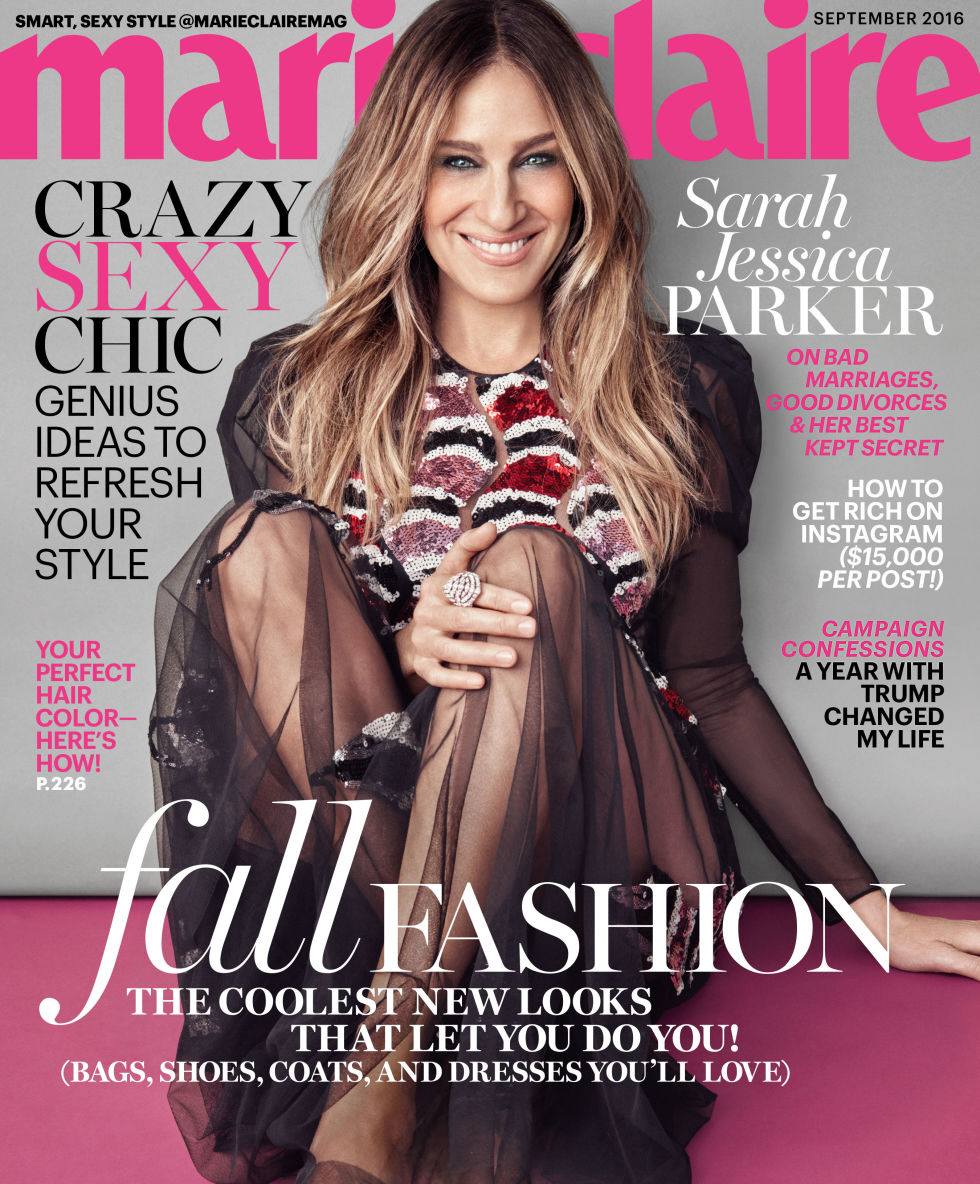 Buckle up. There's going to be a lot of yelling at and around Sarah Jessica Parker today. SJP covers the September issue of Marie Claire to promote her new HBO show Divorce (which looks awful). To shill for the show, SJP decided to share some thoughts she has about feminism. She's very much AGAINST feminism. You know why? Because she's all about equality. And she thinks feminism is all about separating people and being unequal, I guess? This is absolutely one of the stupidest things I've ever heard from any celebrity woman on the topic of feminism.
On marriage and divorce: "For me, it's really the investment in the other person. And it's the expectations you have. They change and you get smarter, and maybe you think those expectations aren't worth striving for with this person, and that's when people bail."

On her new show being compared to Sex and the City: "I love the way the pilot episode opens because everyone's asking, "Oh, is this a spin-off of Sex and the City?" And the moment that the opening scene ends, and you see her give him the finger, you know it's very different."

On being a feminist: "I am not a feminist. I don't think I qualify. I believe in women and I believe in equality, but I think there is so much that needs to be done that I don't even want to separate it anymore. I'm so tired of separation. I just want people to be treated equally."

On the gender pay gap: "I would like all of that nonsense to end. I would like women to get paid for the value of their contributions, not by old-fashioned ideas about gender."

On other actresses speaking out in Hollywood: "Listen, Jennifer Lawrence deserves every bit as much as her male counterpart. It's indisputable. Emma Watson is an amazing young woman, and it's important for her to talk about women's issues. She isn't concerned about herself. Women are paying the bills, getting it done, getting the kids here and there. The more we address that, we are all going to be better."

On her children: "I'm so desperate for my children to be curious people. I just want them to be happy and curious."
"I don't think I qualify" and then in the rest of the interview, she espouses feminist talking points pushed by the new wave of Hollywood feminists. Why do certain women think that feminism "separates" people? When did that talking point enter the public discourse? When did grown-ass women start to think, "I can't call myself a feminist because that would be a separation from society, or a separation from a larger conversation about feminist ideals"??? Calling yourself a feminist isn't a separation from anything. Self-identifying as a feminist is literally the bare minimum of the larger conversation about equality.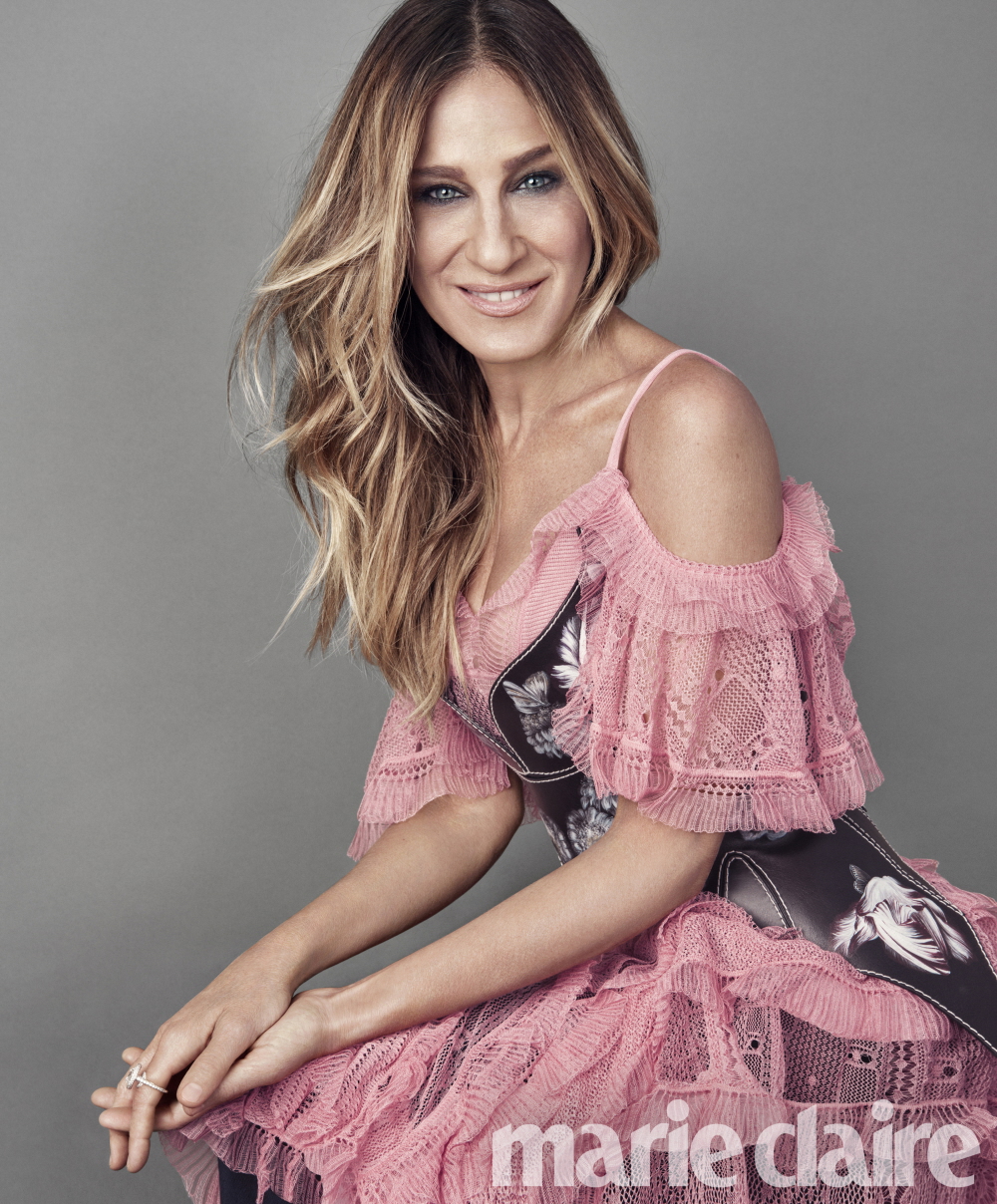 Photos courtesy of Michelangelo di Battista/Marie Claire.