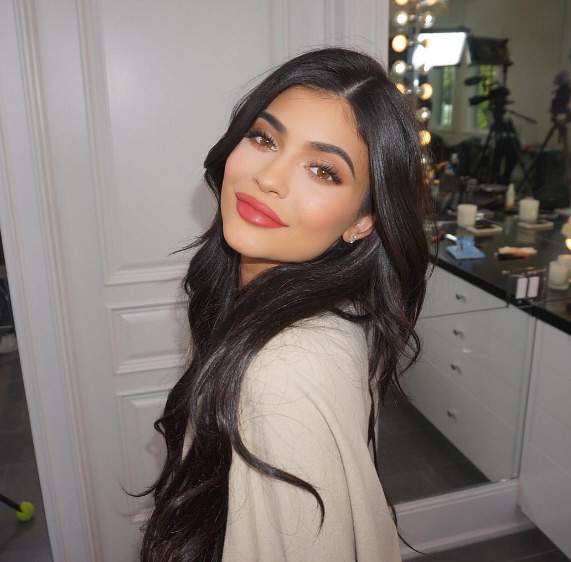 It's sometimes difficult to remember that Kylie Jenner, like Kendall, is considered a model. As in, Kylie considers herself a model, even though she rarely scores the kind of modeling work that Kendall gets. Kylie "models" for magazines and she has one big modeling contract, her contract with Puma. And while that's better than most would-be models, it's still not really a legit modeling career. Kylie has been featured IN Vogue, but she'll probably never appear on the cover of Vogue. And she's mad about that, allegedly.
Is Kylie Jenner's mind, she's A-list – too bad the fashion world doesn't agree. Sources say that Kylie couldn't believe Vogue editrix Anna Wintour chose Gigi Hadid to grace the cover of August's Vogue instead of her.

"Ever since she had her lips done, Kylie feels like she is the hottest out of her family and was furious that Kendall and Kim both got their own Vogue covers," dishes a friend. "She thought for sure she was next and tells everyone that Gigi only got it because she's such a pushy suck-up."

But Kylie's barely existent modeling career isn't Gigi's fault – it's her own. Fashion sources reveal that Kylie's poor reputation precedes her.

"It's well known that Kylie is a nightmare on photoshoots," says an industry inside. "She never looks up from her phone and will stay in the dressing room for hours. And at the end of the day, she just can't model – the only way she knows to pose for the camera is to do duck lips."
[From Star Magazine, print edition]
I don't know if Kylie is a nightmare on shoots, but I do know that she's a terrible model, and that she's really only capable of two poses: dead-eyed fembot and duck-lipped sad doll. After all of the work she's had done on her face, that's literally all she CAN do. Does Kylie even want the cover of Vogue? Probably, but I don't see how she feels like she's earned it. Then again, Kendall is allegedly the September cover girl of Vogue, and I don't really know how Kendall would deserve it either.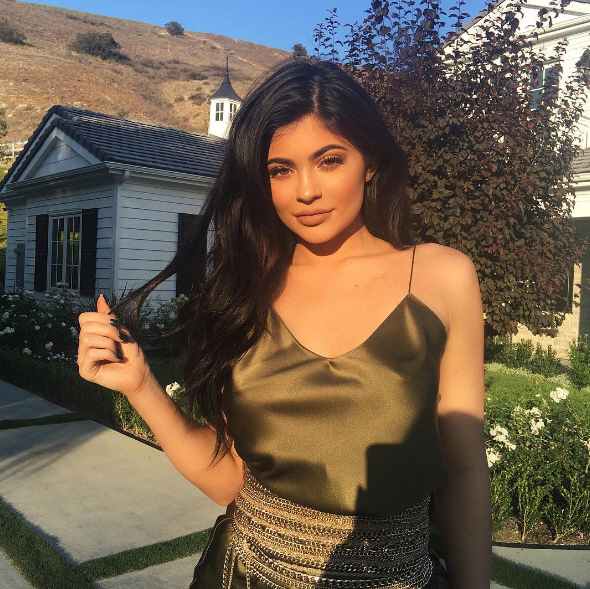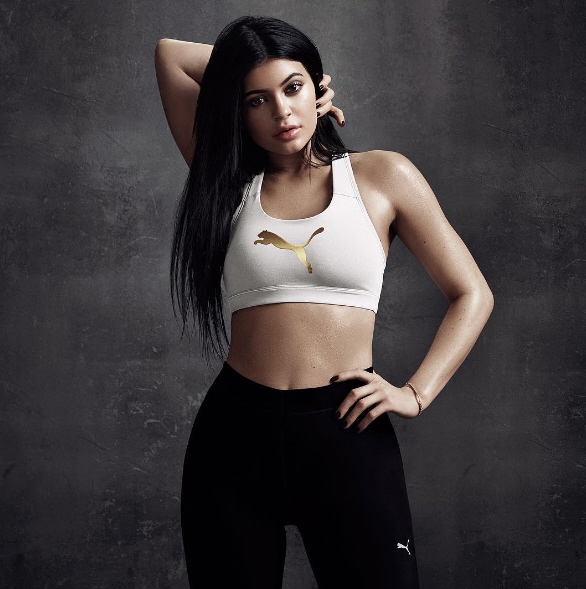 Photos courtesy of Kylie's Instagram.