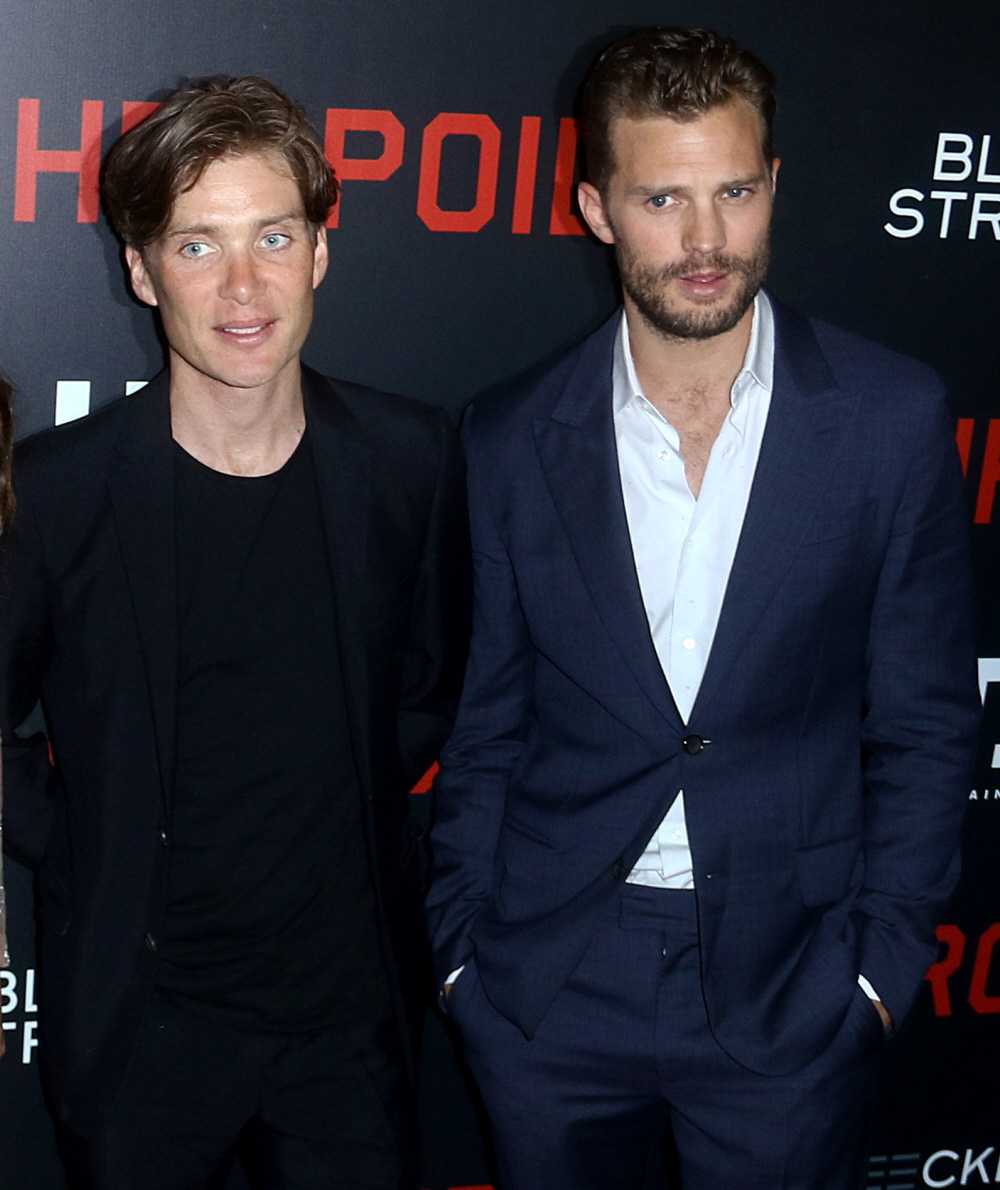 Here are some photos of Cillian Murphy and Jamie Dornan at last night's New York premiere of Anthropoid. It's a WWII-era film, a true story, about the plot to kill Nazi high-command Reinhard Heydrich. Cillian and Jamie play two of the Czech soldiers plotting to kill Heydrich. Plus, Jamie and Cillian are sort of hot. I always get the feeling that Cillian is more popular around here, but can I just say? Jamie is looking really good these days. It's the beard. Jamie without a beard = nothing special. Jamie with a beard = HOT DAMN.
What else? There's not a lot to this story other than the photos, but Jamie did appear on The Late Show with Colbert last night. In the first video, they joke about Orlando Bloom's nude photos. Jamie is trying to joke about it, but Colbert sort of talks over him.
Second video: Colbert and Dornan talk about the film and the history behind it.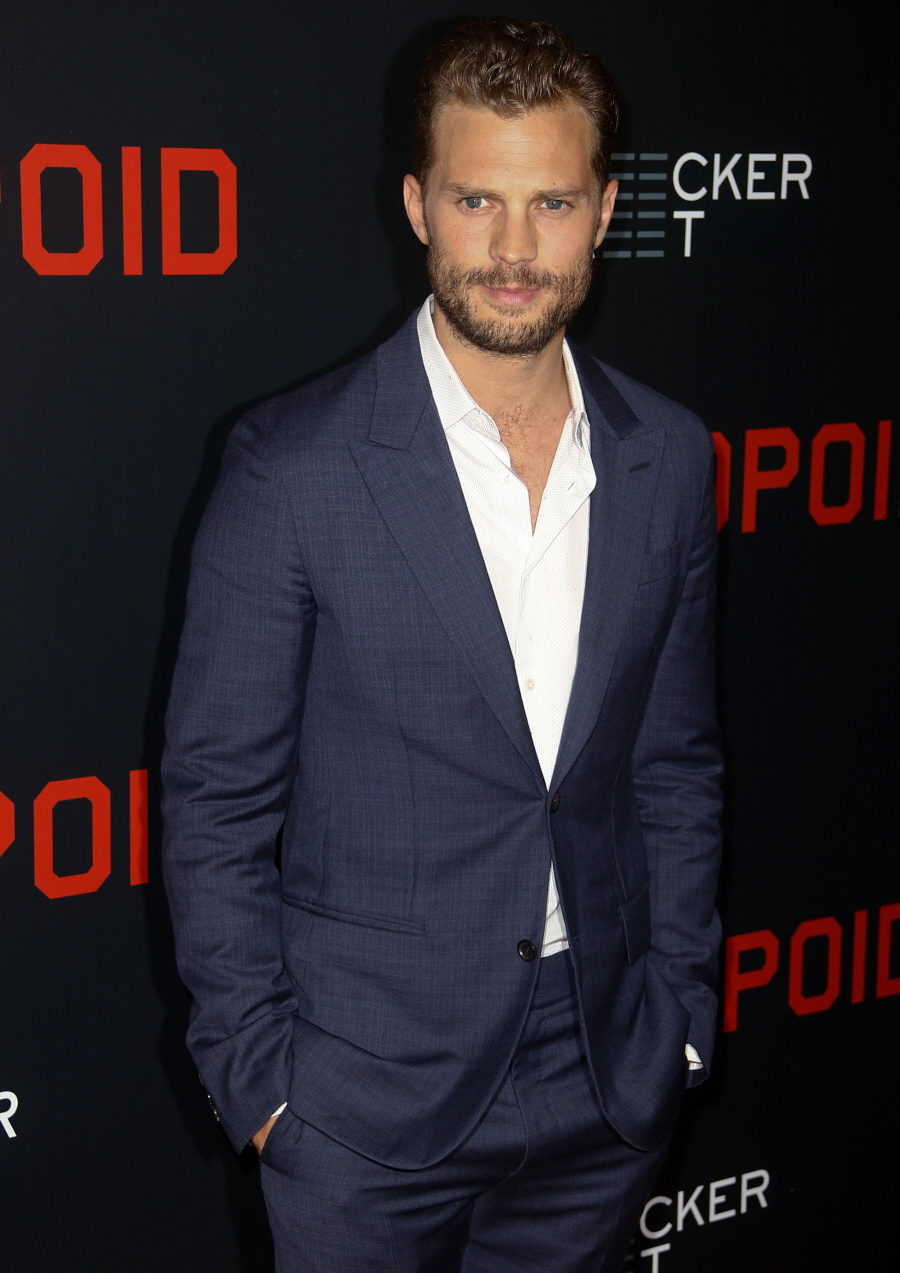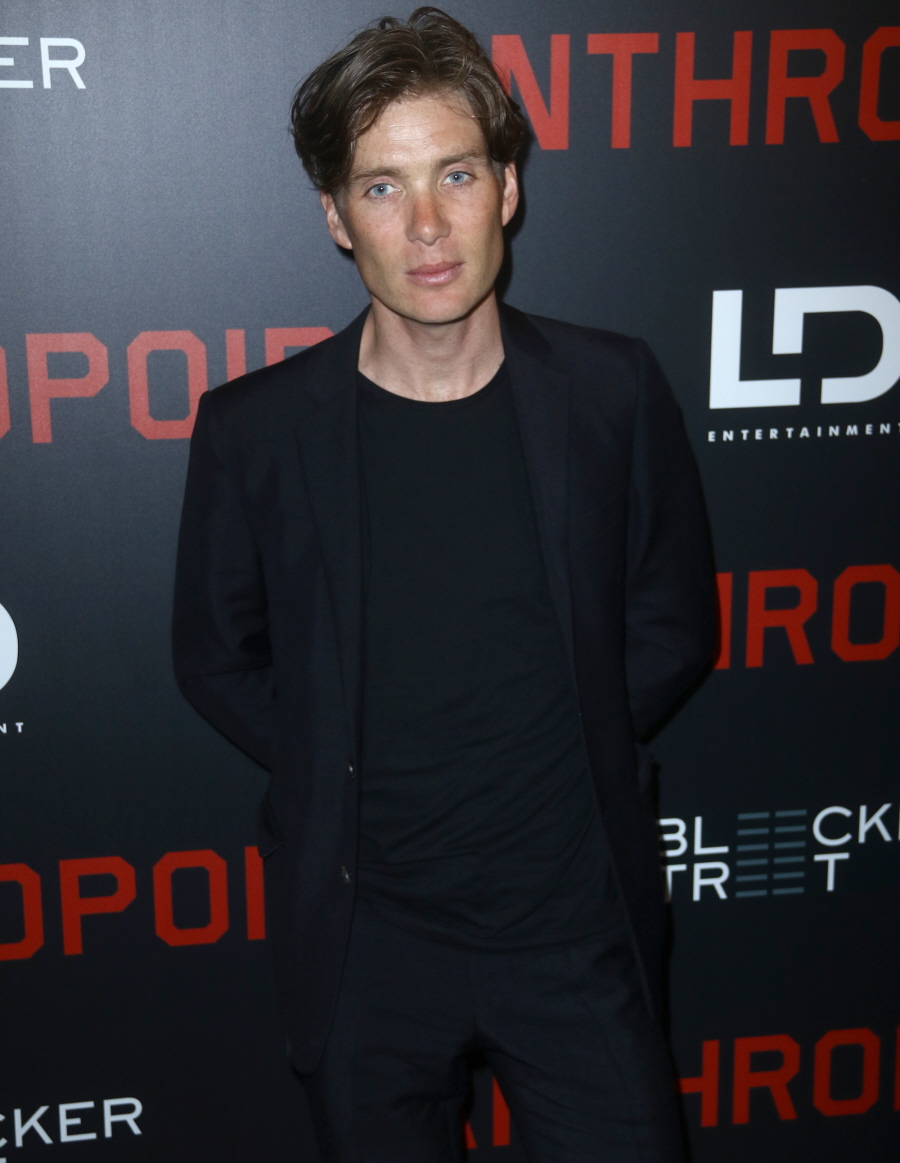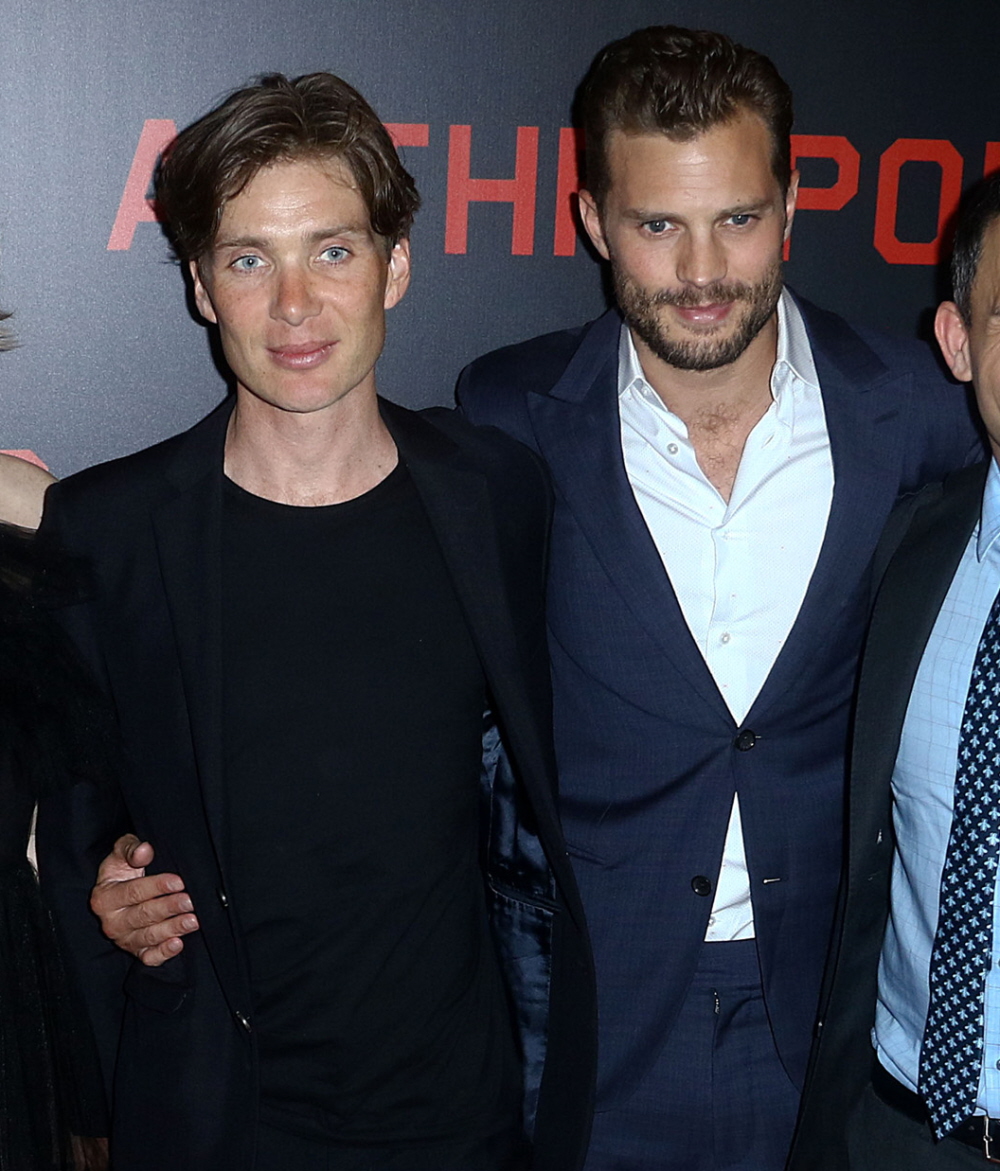 Photos courtesy of Fame/Flynet.