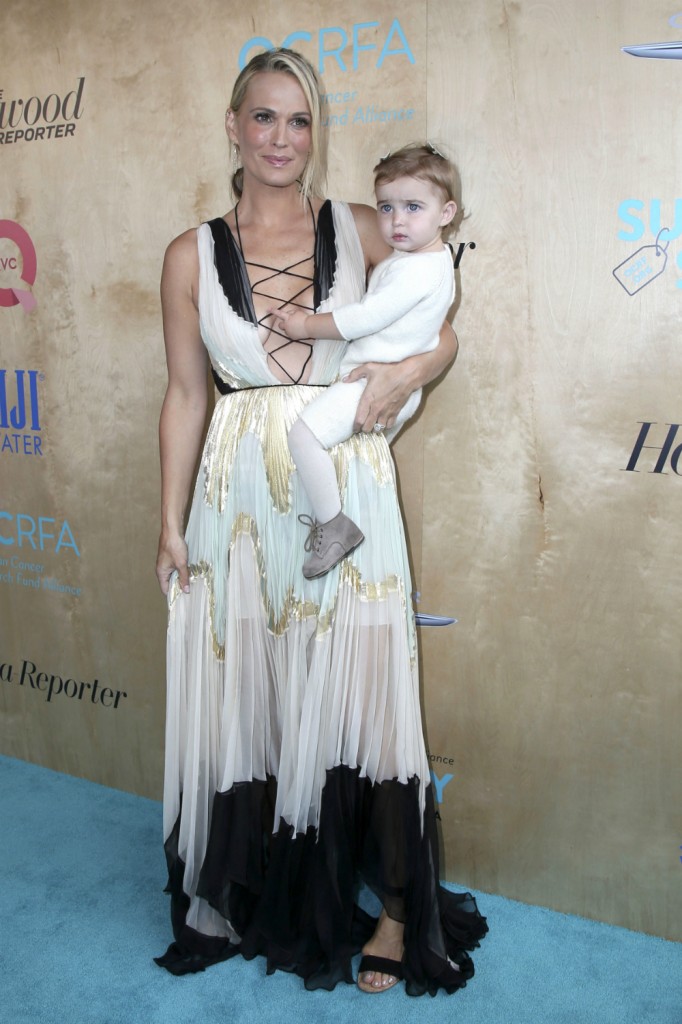 Molly Sims and husband Scott Stuber are expecting their third child. Apparently, Stuber Number Three was a complete surprise. Molly announced the news with this video:
Ah, pregnancy emotions – how well I remember crying All.The.Time. This looks like a combination of joy and shock mixed with pregnancy hormones, however. Molly and Scott's other children are Brooks, 4, and Scarlett, one and a half (whom Molly nicknamed Spicy). The more the merrier, right? Molly is 43 but in great shape so aside from some bad morning sickness, things should go smoothly. I assume they waited until everything checked out medically to tell the world, you can see she already has a baby bump in the video. (Although you do pop out quicker with subsequent pregnancies.)
Surprise: There's another Stuber baby on the way!

Model and actress Molly Sims is pregnant with her third child, she confirms exclusively to PEOPLE.

Sims and her movie-producer husband Scott Stuber already have two little ones: 4-year-old son Brooks Alan and 16-month-old daughter Scarlett May. Their new baby will arrive at the end of the year.

The pregnancy was unplanned, Sims says, and jokes it's the result of "what happens when I go visit my husband on the movie set." She adds, "Being 43 is a little worrisome, cause I'm like 'Okay, you are going to be 90!' But then Mick Jagger [is having a baby at 72] so we're like okay, we feel good about ourselves."

It hasn't been all smooth sailing so far, though.

"I have never had more morning sickness in my life — I have been sick from the moment I wake up to the moment I go to bed," Sims admits. "I have thrown up in the Bristol Farms parking lot and I have thrown up outside of a restaurant. It's just bad!"
I get the age thing. I had one false alarm after we decided we'd had enough kids. I was close to Molly's age and when I saw the (false-positive) results, I said to the test stick, "I'm too old for this s—t." I don't worry so much about how old I will be when they are 18, but I cannot imagine keeping up with them from years 0 through 5. I recognize Molly likely has much more help than I would, however, she might get in a few more naps.
Molly successfully transitioned from model/actress to a lifestyle/mom blogger. I kind of like her site. She never tries to convince you that she is just like the rest of us; her whole schtick is how to mom like a supermodel. But her posts can still apply to your life. Like she admits she hired a party planner for her kid's birthday but will write about something the planner did that you could do yourself. Her recipes are approachable and her crafts involve items I actually have on my craft shelf. Plus, she'll show you when she fails. Daily Mail has pictures of Molly on the set of the TV reboot of The First Wives Club but IMDb doesn't list it on her page or her on the movie's page, oddly. Other than that, she stays busy with a few roles and her endorsements – plus her Molly Sims brand, which now includes her own YouTube Channel. Three kids under six should keep her on her toes, though. Congrats to the Stuber Sims clan!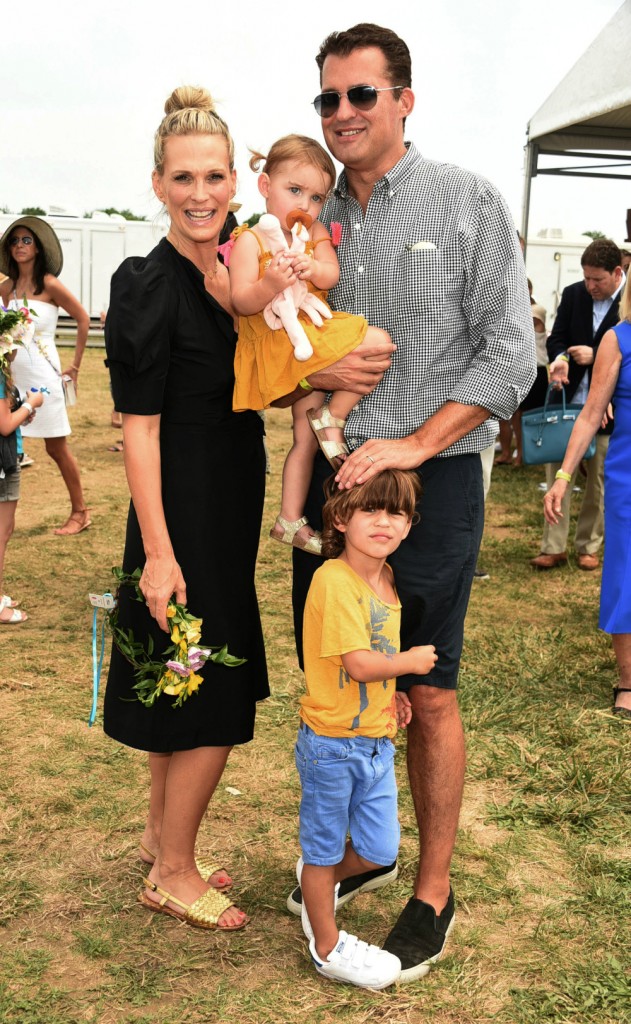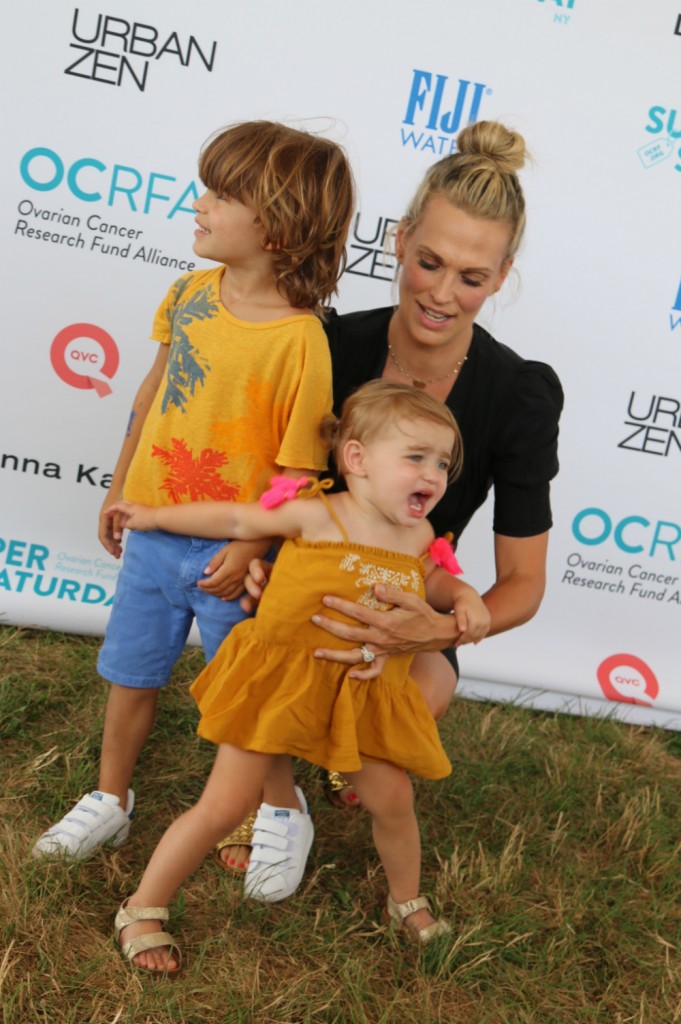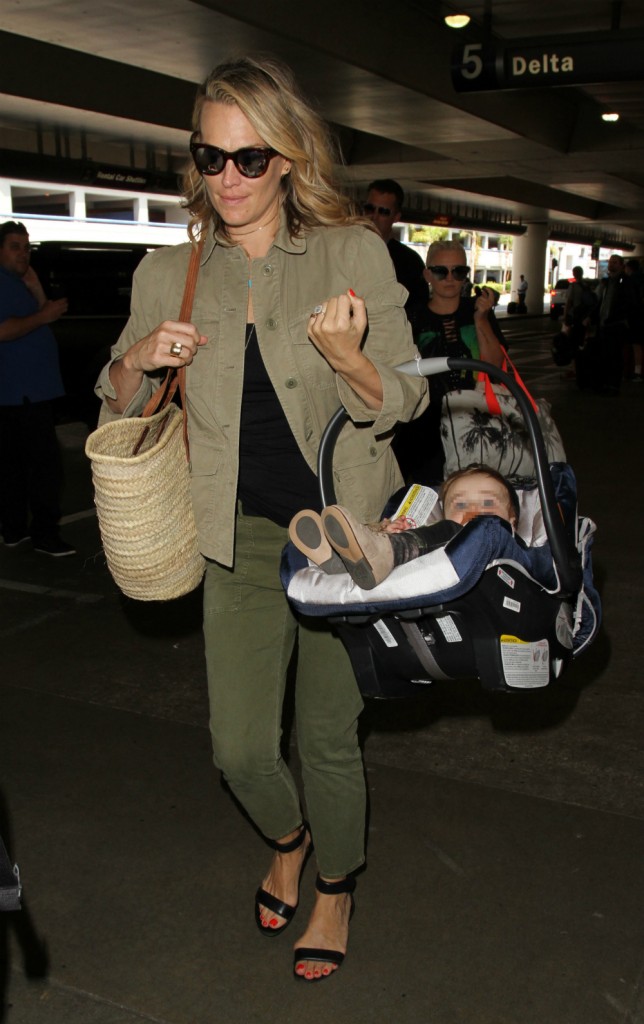 WENN Photos