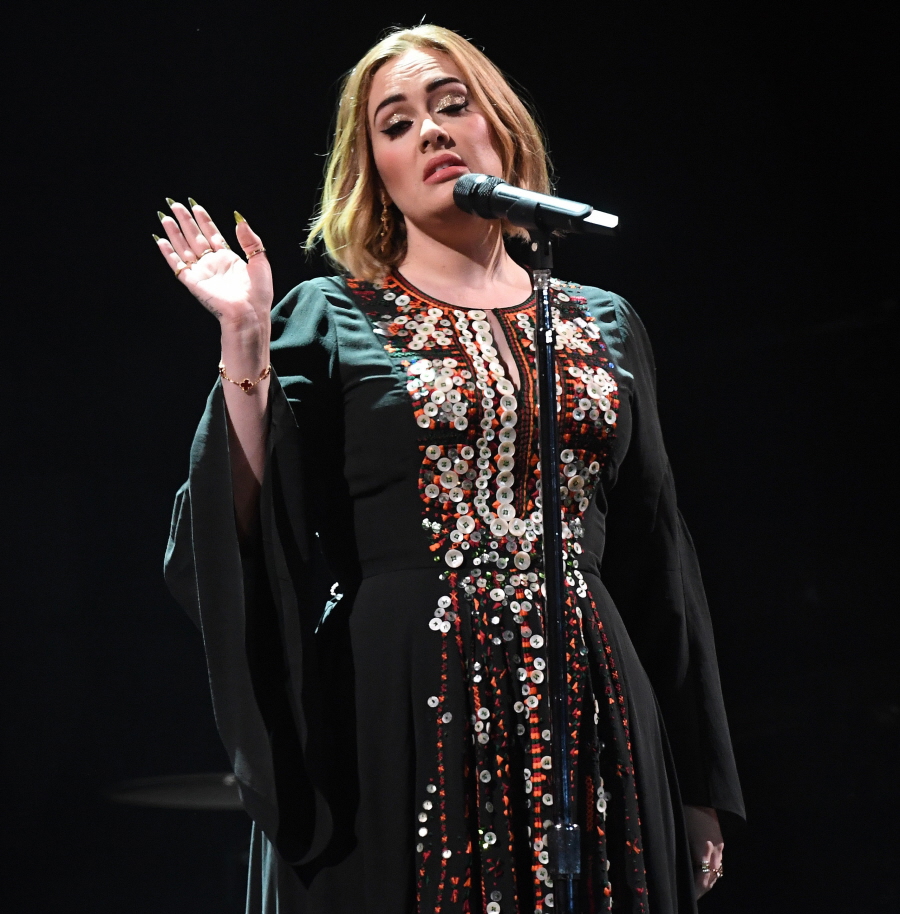 I think the NFL has an iffy record of hiring Super Bowl Halftime acts. While some artists are obvious picks – Katy Perry and Beyonce come to mind – there have been some "WTF?" choices over the years. Like, I understand why someone, somewhere wanted Madonna to perform for the first time at the Super Bowl, but they sort of asked her too late? And it wasn't good. I also think they asked Coldplay too late – Coldplay would have been great in 2006, not 2016, which is why Coldplay had to invite Bruno Mars and Beyonce to come out and bring some energy into the place.
So people at the NFL are already looking ahead to next year's Super Bowl and they're trying hard to come up with the biggest act, the most newsworthy performer. And they think that person is Adele. Adele… Super Bowl Halftime act? I'm not so sure about this, guys.
Adele described it as the biggest gig of her life when she headlined Glastonbury's iconic Pyramid Stage in June. But she could soon be having a re-think. The superstar is set to perform at the Super Bowl half-time show next year. I can reveal American football bosses are desperately trying to land Adele for what is one of the world's most-watched sporting events.

She would join the crème de la crème of icons who have performed in music's most powerful slot, including PRINCE, MICHAEL JACKSON and the ROLLING STONES.

An NFL source said: "There is nobody bigger in the world than Adele right now and organisers are doing absolutely everything they can to try to persuade her to sign up. She's sold out every date on her tour, everyone wants a piece of her and they know they can bank on her bringing in the viewers. It's Adele's nerves that are the issue — it hasn't been an easy sell."
Considering this is an exclusive from a British outlet, it's highly suspect. I don't doubt that Adele is on some shortlists, of course, but the NFL does know that she mostly sings sad love songs and not ra-ra-bang-bang upbeat pop anthems, right? The NFL people have heard Adele's music, correct? That being said, imagine a Super Bowl arena going dark and Adele in a spotlight, singing "Someone Like You" to her biggest global audience ever. Chills. I just got chills. So maybe it would work.
Incidentally, you know who never gets asked to do the Halftime show? Taylor Swift. Some say it's because of Taylor's competing contract with Coke (the Halftime Show is currently being sponsored by Pepsi). Others say that maybe the Super Bowl audience doesn't really want twee blind-item songs. There's also a rumor/blind item going around that Taylor really wanted to sing the official Olympic song but Katy Perry got that one. Again, twee blind item songs are not really inspirational or anthemic.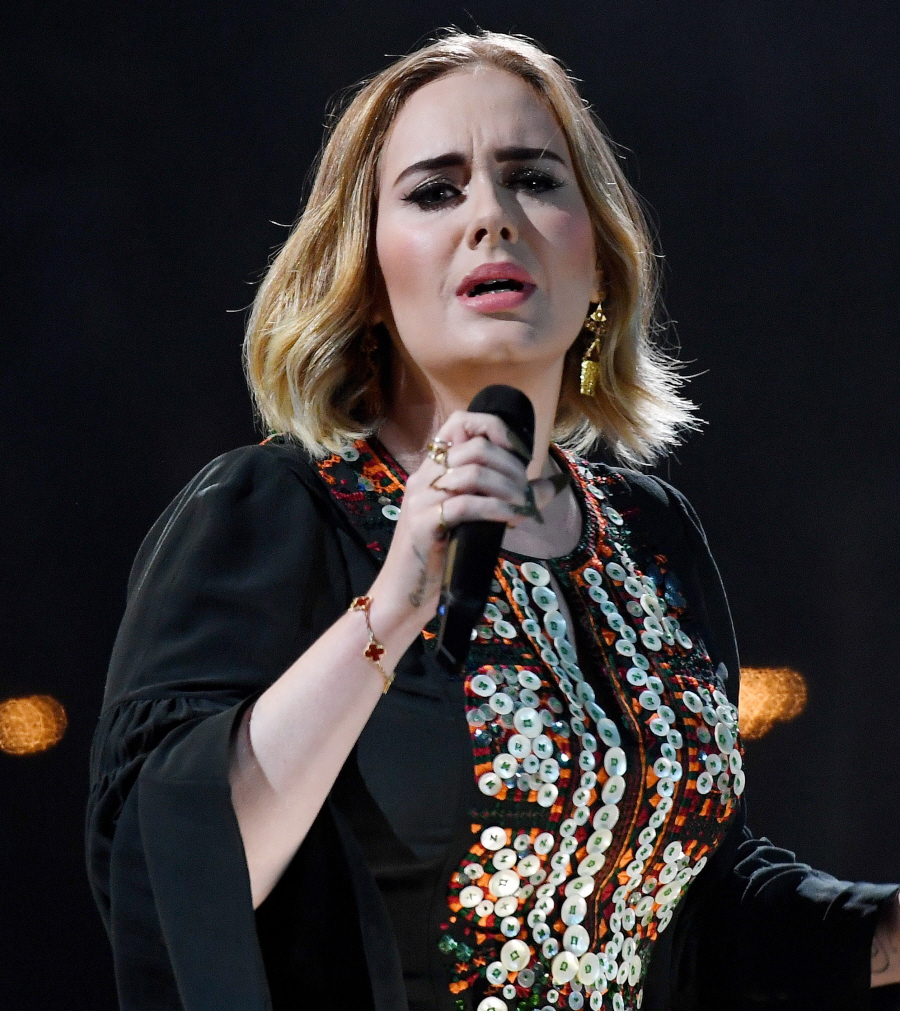 Photos courtesy of Fame/Flynet.