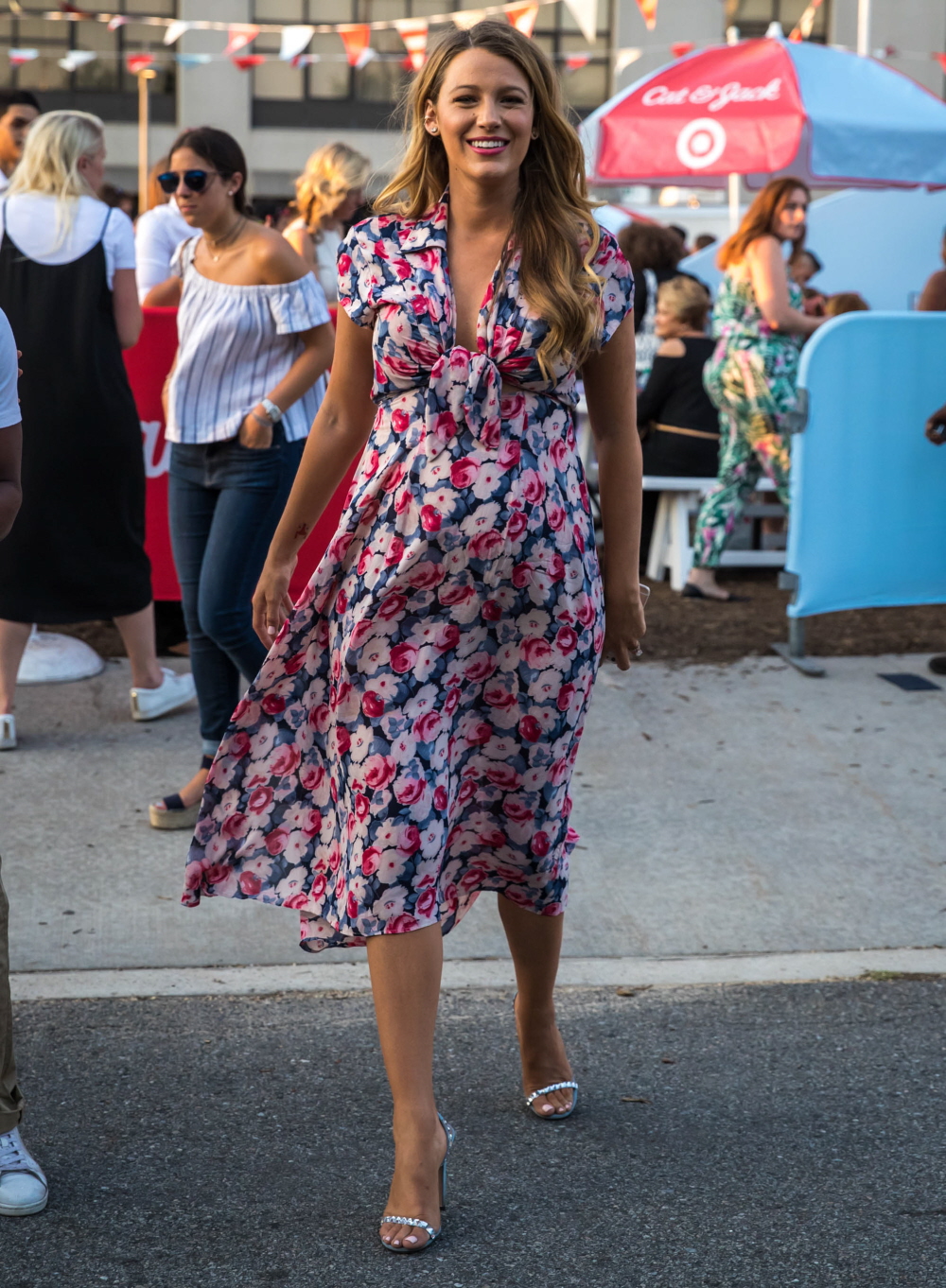 Blake Lively's promotional tour for The Shallows isn't really over. Various interviews are still coming out, and there's one that's getting a lot of attention this week. Blake sat down with an Aussie morning show called Sunrise, and the fawning journalist kept going on and on about Blake's post-baby body in The Shallows. Instead of just shrugging off the compliments, Blake decided to make a point about how unfair it is that women are praised for losing the baby weight and not, you know, growing a human and giving birth.
Blake Lively does not care to know what you think of a woman's body after giving birth. During an appearance on Australian morning show Sunrise, Lively, 28, tackled the issue after the interviewer complimented her bikini-ready body in her latest movie The Shallows — filmed months after Lively welcomed her first child, daughter James, now 19 months old.

"It's so unfair though, because it's so celebrated," the pregnant actress said. "It's like, this is what someone can look like after a baby. I think a woman's body after having a baby is pretty amazing."

Lively continued, explaining that new moms shouldn't feel the pressure to immediately bounce back to their pre-baby body, because they've just created life.

"You don't need to be Victoria's Secret ready right away because you just did the most incredible miracle that life has to offer," Lively added. "I mean you gave birth to a human being! So I would really like to see that celebrated."
I don't really have much to say here? I agree with Blake. It's screwed up that "losing the baby weight" is the story and the celebration and that we/society/the media can't help but put those pressures on new mothers. That being said, a main selling point of The Shallows was "see Blake Lively in a bikini!" And she sold the movie by talking about her crazy get-back-into-shape workouts following her first pregnancy. Blake is part of the problem! But so is everyone else.
Also, I swear to God, Blake is one of those women who look so much better/prettier while pregnant. She just glows.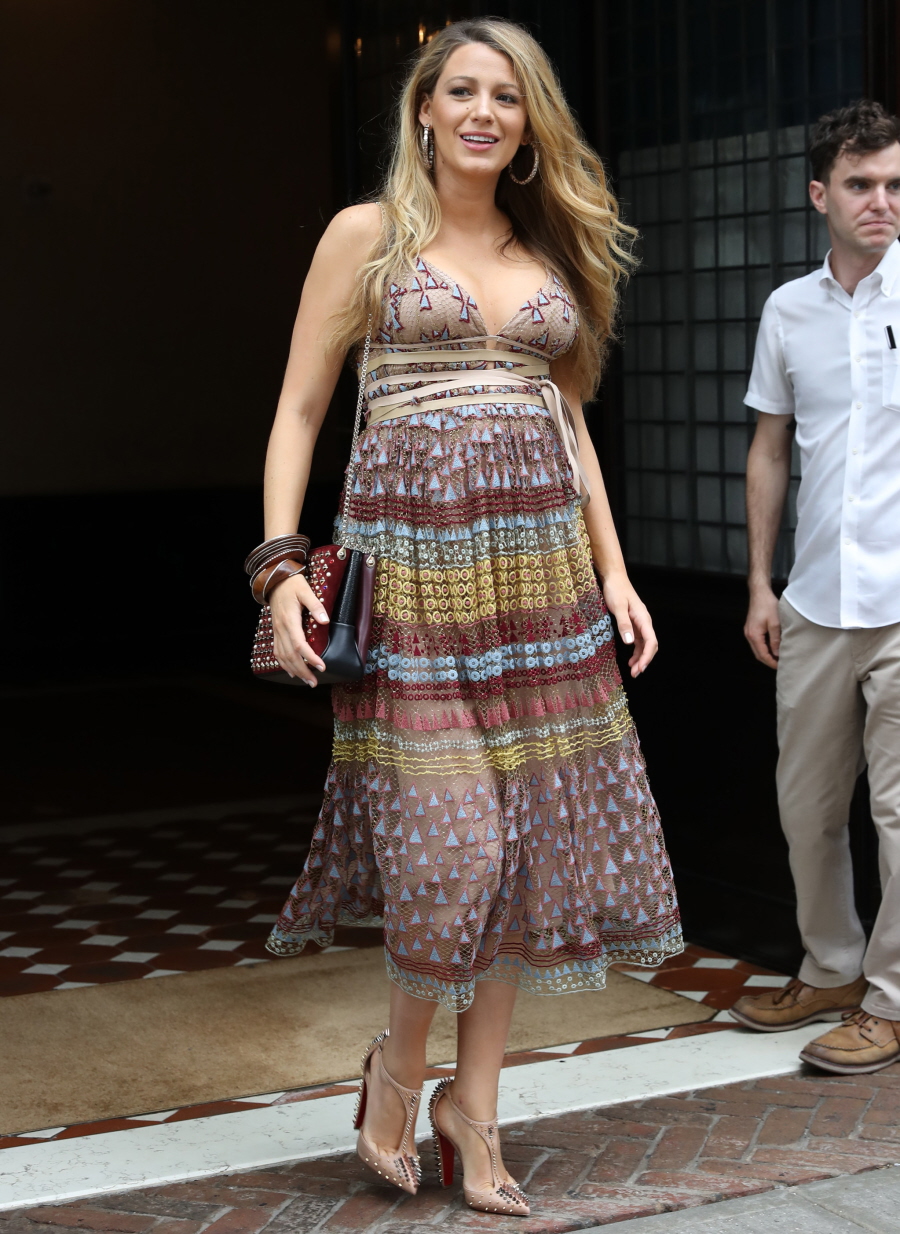 Photos courtesy of Fame/Flynet.