What was Malia Obama smoking at Lollapalooza?

🤔 🤔 🤔 https://t.co/3h4RbehV1k pic.twitter.com/M7hKuJkvBJ

— Complex (@ComplexMag) August 10, 2016
A few weeks back, First Daughter Malia Obama was celebrating her high school graduation at Lollapalooza in Chicago. There was a really cute video of Malia on stage with a group of girlfriends, and she was being egged on to shake her thang, which she did, briefly. And it was adorable. Of course, I'm sure that Malia-dancing-to-Mac-Miller-at-Lollapalooza probably gave both of her parents heart attacks, but hey, she's got Secret Service protection and if that's as bad as it gets for an 18-year-old young woman – a young woman headed to Harvard next year – then the Obamas are in pretty good shape. Unfortunately, dun dun dun, it got even worse!
Yesterday, a video came out of Malia Obama allegedly smoking what looks like a joint. We don't know for sure if this is a joint – it could be a hand-rolled cigarette, I guess. It looks like she's just taking a quick hit, which… let's be fair. One hit of a joint isn't going to mess you up too badly. It's not like she's taking three hits off a gravity bong. This seems like a Snapchat video that someone copied? Meaning… her friends need to be careful. Or Malia needs better friends.
Here's the thing… the politics around marijuana have changed so much since I was in college. If this had been Chelsea Clinton in the 1990s, the conservative media would have been talking about this for months and months. But given our current political climate and given the ever-changing politics around marijuana, I don't think this is a huge deal? <NSFW for language and pot-smoking.
Not surprisingly, all of the potheads on Twitter were all "LEAVE MALIA ALONE!" I agree. Let Malia be Malia. She's having fun, she's taking a hit off a joint at Lollapalooza, she's dancing and being 18 years old. Let her enjoy her youth!
Try to find a picture of me at Malia Obama's age NOT high.

— Zach Braff (@zachbraff) August 10, 2016
#MaliaObama is not running for office. Neither is her dad. There is ZERO reason for the public to scrutinize the life of this teenager.

— Brianna Wu (@Spacekatgal) August 10, 2016
Malia Obama caught smoking weed is the most outrageous thing that a child of a president has done since George W. Bush invaded Iraq.

— CHRlS ROCK (@chrisrockyoz) August 10, 2016
#Malia Obama frenemy is shady af for pretending to take selfie while Malia smoking weed & living #Lollapalooza pic.twitter.com/VKxKXmA23u

— Tee Party Angel (@teepartyangel) August 11, 2016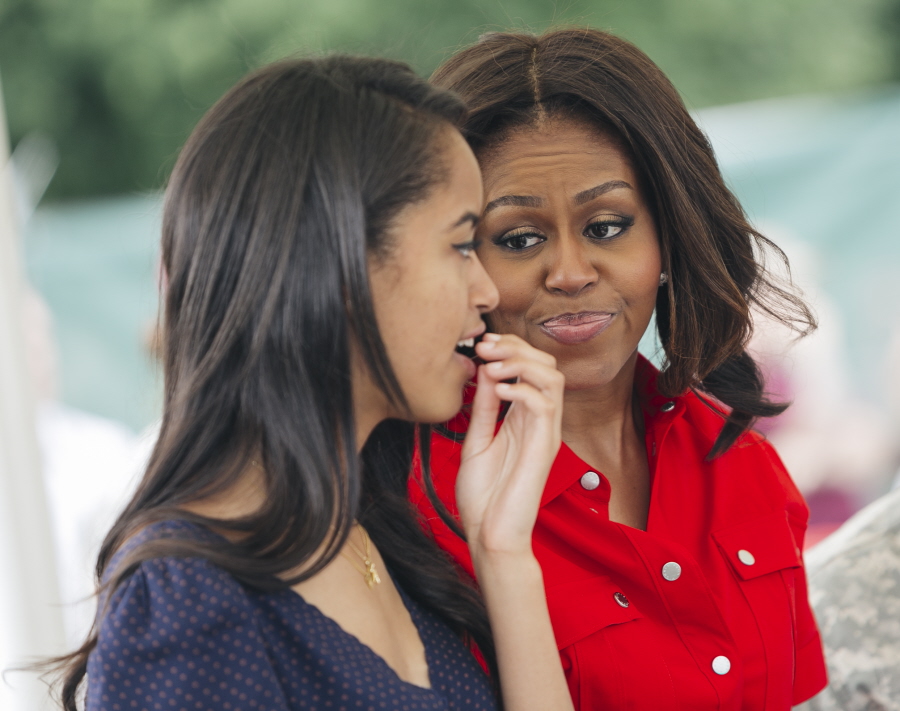 Photos courtesy of Fame/Flynet and WENN.