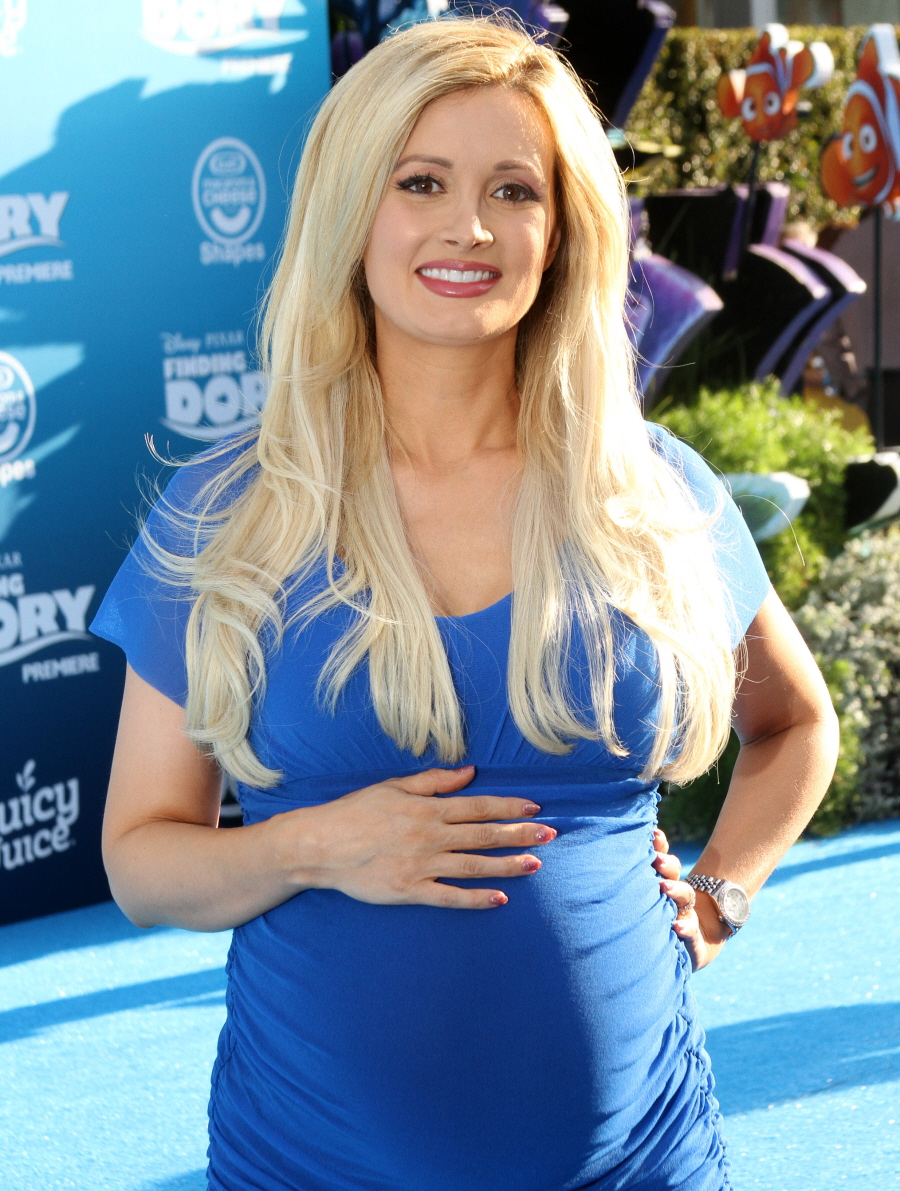 I waited for days to talk about Holly Madison's new baby. She gave birth to her second child, a boy, last week. She and her husband Pasquale Rotella are already parents to a three-year-old daughter named Rainbow Aurora. That's why I wanted to talk about this! Back in 2013, Holly's baby name choice caused an instant controversy. The minute she named the baby Rainbow Aurora, people were yelling at her and making fun of her. While I didn't like the baby name either, I believed Holly's explanation for why she gave her daughter that name, that she had known a Rainbow as a girl and she had always loved the name. Holly also said that it's not like she gave the baby a "stripper name" like "Amber, Crystal and Jessica." I'm still flabbergasted by that, by the way: when did Jessica become a stripper-name?
Anyway, Holly and Pasquale's newborn baby boy has a name now. And while it's no Rainbow Aurora, it is pretty unique. They named the boy… Forest Leonardo Antonio Rotella. Oh…I'm not sure about this. Considering Pasquale's name, I'm assuming his whole family is pretty Italian, so the "Leonardo" and "Antonio" are probably family names or they have some kind of significance to him. Which means that Holly probably got to do the first name. And she chose Forest? Her children are Forest and Rainbow. If she has another kid, it will probably be Lake, River, Cloud, Mountain or Grass. And who is naming their kid Forest after the prevalence of Forest Gump in our culture?
Photos courtesy of Instagram, WENN.