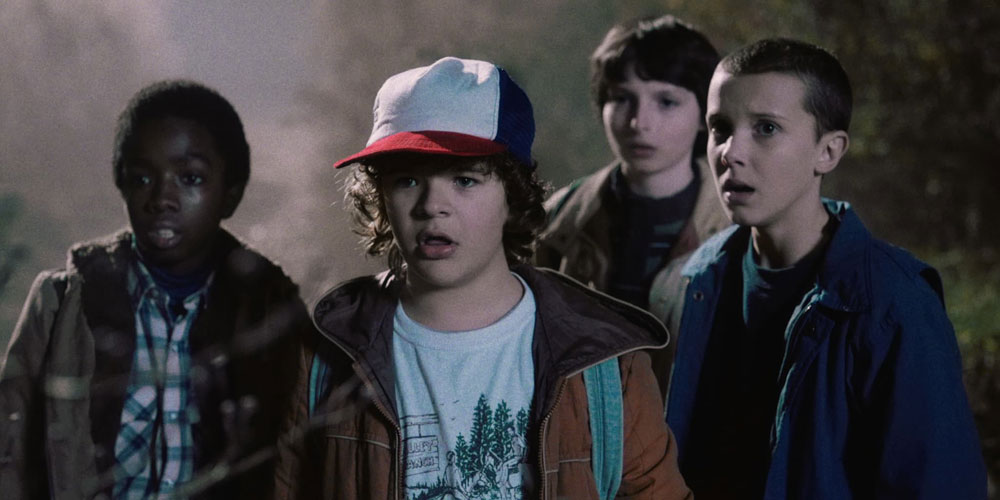 Have you guys been watching Stranger Things on Netflix? I finished it a couple of weeks ago and I'm already thinking about watching it again, partly so that I can pick up on some things I may have missed. I especially wanted to see it again after reading this E! think piece about the show, which floats fan theories that may or may not be spoilery (warning). Some of them occurred to me as I watching the show, but others I didn't imagine and I want to revisit it with them in mind. More than that though, I just want to go back to that nostalgic supernatural world, which was a wonderful convergence of the movies of that era and how it felt to actually be there. The soundtrack could be cloying and heavy-handed and while I appreciated all the alternative hits I hope they get someone new to do the music and sound editing. Other than that I have no complaints and am just sitting here waiting to hear when it's coming back for another season. It seems inevitable given how much buzz it's been getting, but as Bustle is pointing ut, Netflix hasn't made an announcement yet. Not to worry, this is typical for the streaming service and Stranger Things is almost certain to get a second season and likely many more:
It's been just over a month since the eight-episode first season dropped on Netflix on July 15, and there's still no official word on whether the streaming service plans to bring the series back for more.

Netflix's Chief Content Officer Ted Sarandos actually addressed this delay at the Television Critics Association press tour in late July, as reported by E! Online. At that time, Stranger Things had only been out for two weeks, and people were already jonesing for news about the fate of the show. "We always want to take some time to be thoughtful about the process," Sarandos told the reporters gathered at TCA. "When we first come out of the gate with something, we usually have a pretty good idea of where it's going to go, but it's sensible for us to take a little bit of time and let the show breathe. And with so many really falling in love with Season 1, and people who haven't really seen episodes of Season 1 just yet, let's focus on Season 1 right now…"

As excruciating as this delay may feel for Stranger Things fans, it's actually completely normal for Netflix. Even Marvel's Jessica Jones and Master Of None, two of the platform's most critically-acclaimed new series (both took home Peabody Awards this spring), had to wait several months for their renewals.
Bustle goes on to note that every single original Netflix show has been renewed after its first season, so we're sure to see more Stranger Things. They also mention that Hemlock Grove, another Netflix original horror series, is the only original Netflix show to end so far and that was after it had three seasons. (I tried to watch that show and despite a high tolerance for bad horror I could not get into it.) So Stranger Things will surely get another season, we just don't know when yet.
Also, we have seen Winona Ryder get a lot of renewed interest and publicity which is understandable given her level of celebrity, but out of all the characters I don't think she stood out. That's more a comment on the fact that all the performances were strong, particularly among the young actors and actresses, rather than a dig at her in particular. She was believable and turned in a good performance she was just part of an ensemble.