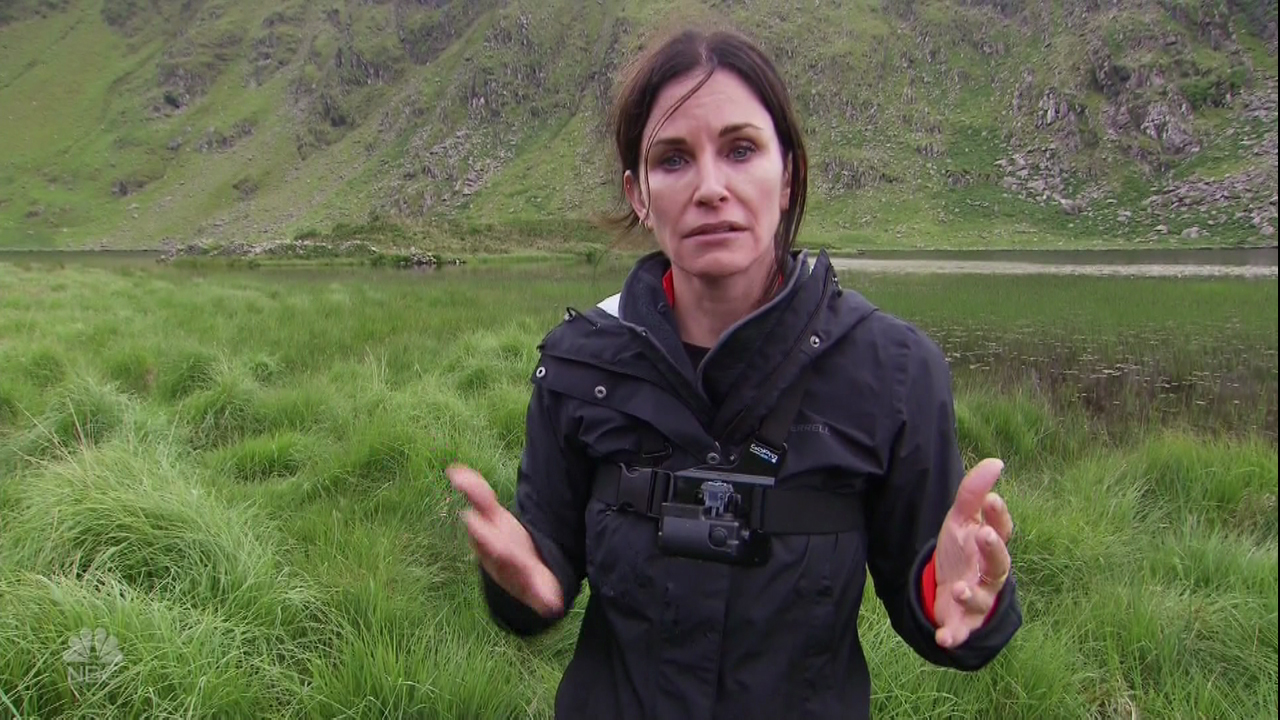 On Monday night, the new season of Running Wild with Bear Grylls premiered. I've only watched a few clips here and there, and now I'm sort of regretting not watching the premiere episode, because it featured Courteney Cox on the cliffs of Ireland. Which sounds fun/terrifying. Courteney is back together with Johnny McDaid (who is Irish), although this time around, their relationship seems to be more on his terms, as in they're spending more time in London and Ireland, it feels like. Cox talked about McDaid a bit with Bear, but the most interesting part (to me) was when Cox talked about the cosmetic work she's gotten over the years and how she's afraid of ageing. Some highlights:
How she feels about her fame: "I feel lucky. I don't feel burdened by it. I mean, people can be pretty mean, though, now that there's all this social media. The comments…if I ever want to feel really bad about myself, I just click on one of those Daily Mail comment sections."

Ageing in the spotlight: "I think there's a pressure to maintain [your looks], not just because of fame, but just, you know, being a woman in this business. Getting older has not been…I don't think it's the easiest thing. But I have learned lessons. You know, I think I was trying to keep up with getting older, trying to chase that…you know, it's something you can't keep up with. So, the more you relax into it and the less I try…'cause sometimes you find yourself trying and then you look at a picture of yourself and go, 'Oh, God.' Like, you look horrible. I have done things that I regret, and luckily they're things that dissolve and go away. So, um, that's good, because it's not always been my best look. So, now I just have a new motto: 'Just let it be.'"

Why she split with David Arquette: "I think that we were such good friends. We found ourselves leading separate lives and just coexisting and being great friends, but not having the intimacy that…is so important in a relationship. I think you really need to work in a relationship, and I think that we tried. We're just really different, too. I'm the polar opposite of him. That can be great for a lot of things, but I need this kind of real, one-on-one connection. And I don't know. I don't know. It wasn't a dramatic ending. It was more of a…just, I don't know. I've really been…No one's ever asked me in this way, so I haven't really thought about it like this. I mean, as divorces go, I would say it's one of the better ones. For sure. We're good co-parents together."

Her relationship with Johnny McDaid: "We were engaged for over a year and then we broke up. There's something about…you know, he's from Ireland. And the way he regards love is precious. We have to treat it in a different way. It's more special. You coddle it. So, I didn't know how to regard love the way he does. And it definitely made a lot of mistakes that I see, whether it's co-dependency or people-pleasing. I didn't know how to bring it in. It was always external. I definitely have learned a lot, and no matter what, I will be a better person from that breakup, even though it was so brutal."
I genuinely appreciate how honest Courteney is about ageing and regretting some of the sh-t she's done to her face. While the work seems to be non-surgical – as in, she was doing a ton of Botox and fillers – I think she's sort of kidding herself if she thinks that all of that stuff just "dissolves away" when you're done with it. While she looks less frozen (and "surprised") these days, you can tell that she's still doing that sh-t. And it's because she's scared of ageing naturally, which she basically admits. As for what she says about McDaid… Irish people are more precious about love? What?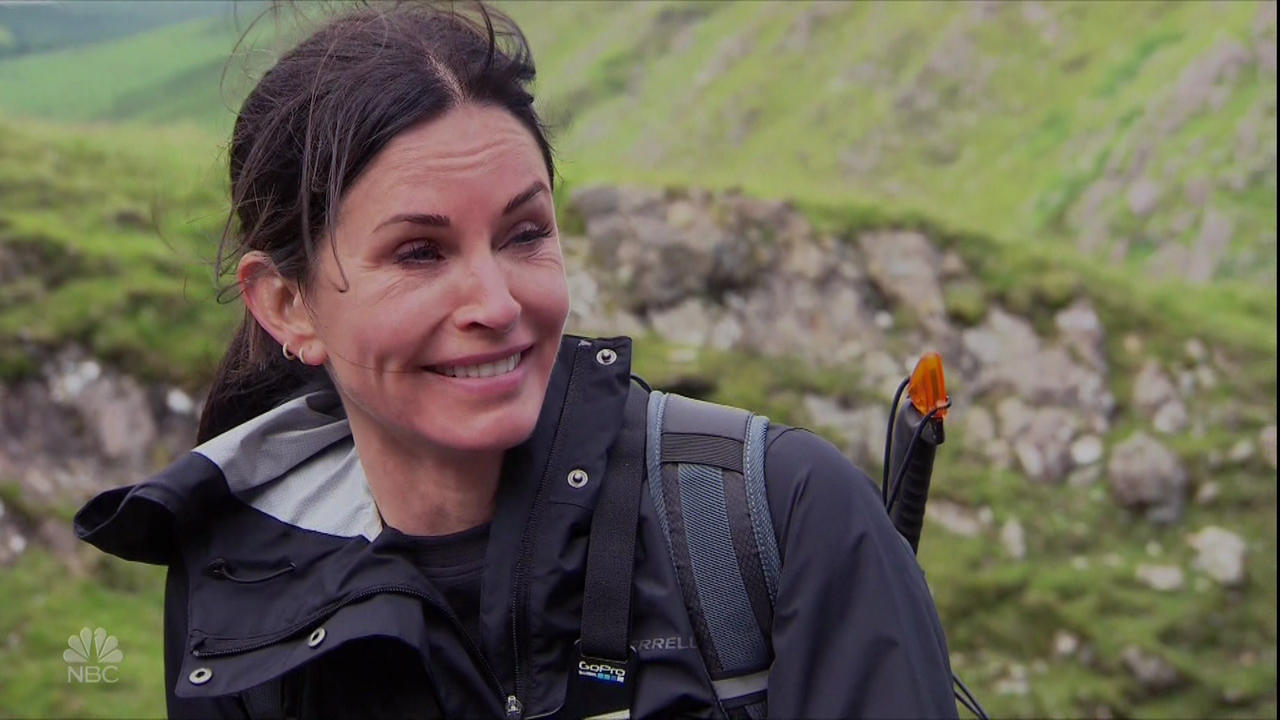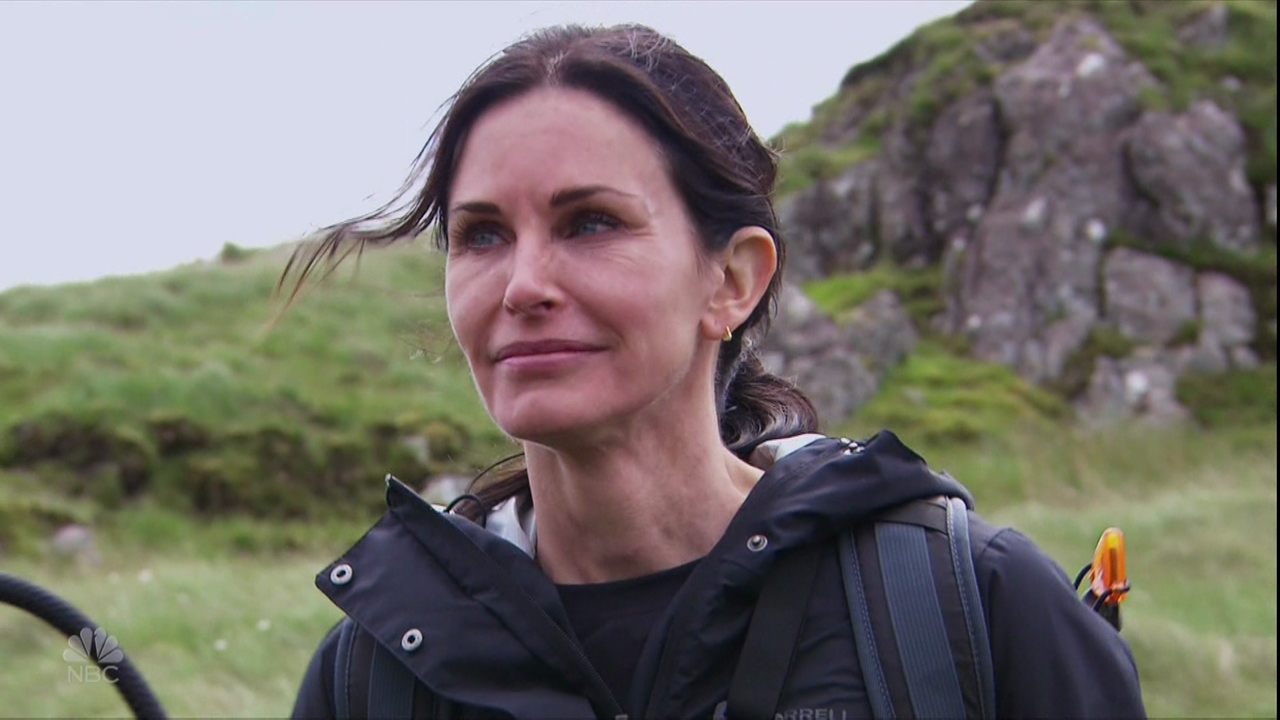 Photos courtesy of NBC, WENN and Fame/Flynet.