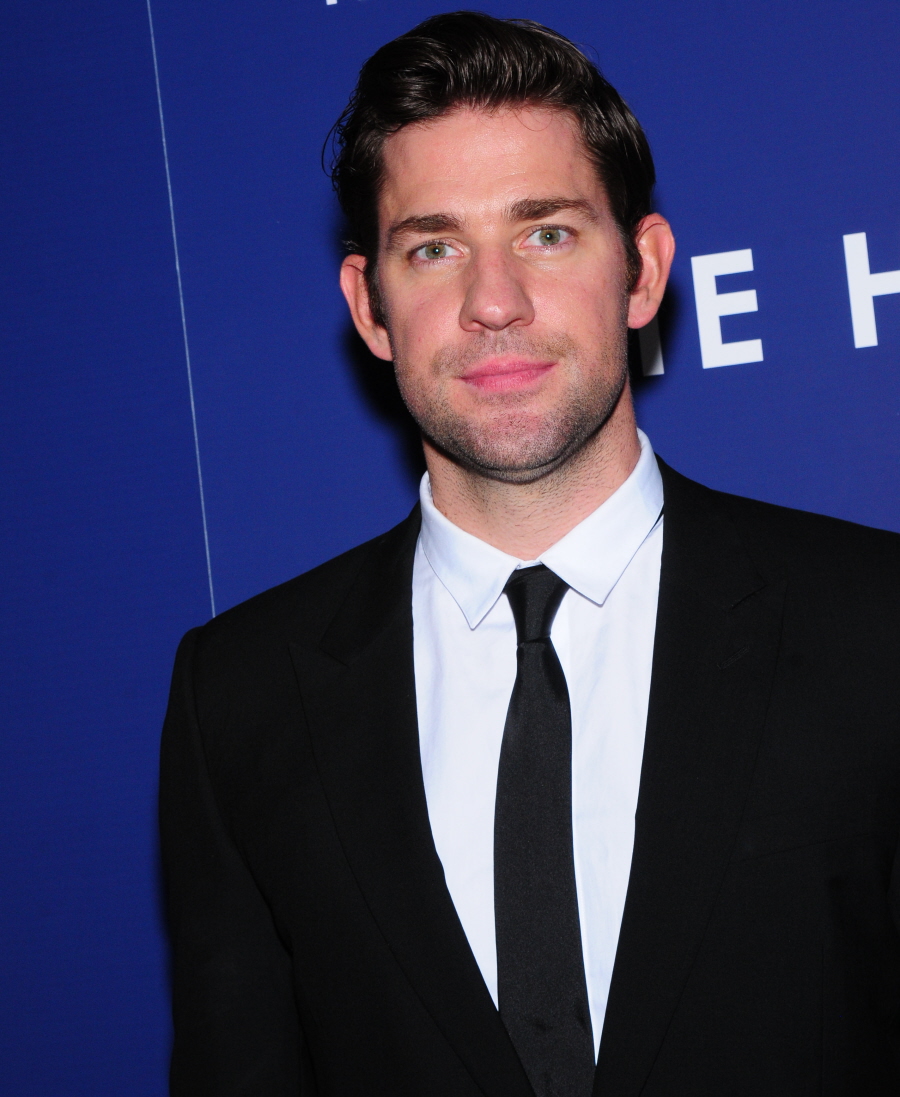 John Krasinski has been promoting his new movie, The Hollars, this week. He stars with Anna Kendrick and a decent ensemble, although this just reminds me that Krasinski has had a pretty difficult time finding some kind of niche in Hollywood. Is he a movie star? Do people want to see a "John Krasinski movie"? What is a John Krasinski movie? Is it a rom-com? A drama? No one really knows. Anyway, John has been telling different versions of the same story in a few different interviews, so I thought I would share. Apparently, John was obsessed with The Devil Wears Prada before he even met Emily Blunt. He waited a year into their relationship to actually admit to her that he's watched the film 75 times. This is what he said to Elle about his favorite romantic comedy:
"I can honestly say, before I met Emily, it was The Devil Wears Prada. That one dosed me in a really big way. Everybody looks like they're having a blast. Everybody's wearing great clothes. When we first started dating, I didn't know that she was coming over and I was watching it, and she was like, "Oh, what are you watching?"—and I quickly changed the channel to something dude-like."
Then Krasinski told a similar story to E! News about what happened a year later:
"There was one day when it was on and I said it was so good and Emily said, 'Have you seen this movie?' I said, 'A lot of times.' She said, 'That's so sweet, but how many times?' Luckily, we had been dating for about a year so there was a lot of trust built up and I said, 'Like 75.'

Krasinski wasn't so forthcoming in the early days of their romance.

"We had just started dating and she had come over to my house. She popped by in between some things and I was watching it," the 13 Hours star said. "She opened the door and I flipped the channel and she looked at me like, 'Were you just watching porn?'…I think it was better for me at the time for her to think I was watching porn than watching The Devil Wears Prada for the seventy-fifth time."
I feel like there are so many men who feel this way about The Devil Wears Prada, honestly. Even Ludacris was like "man, that's a great movie." It's not even about Emily and Anne Hathaway being typically bro-friendly babes (although both women are lovely). I actually think it's about the story, you know? Men love it because it's a Cinderella story about being a smart businesswoman.
Here are some photos of John and Emily last week: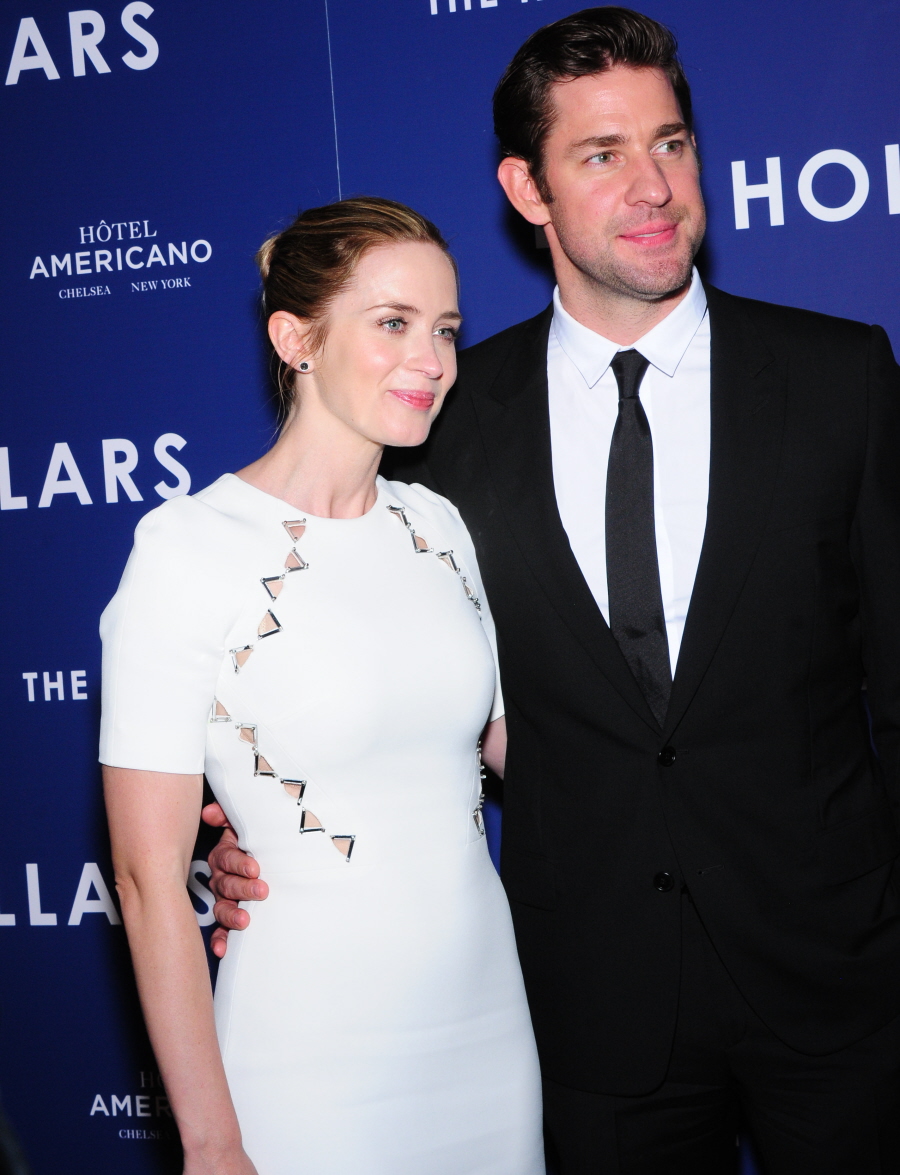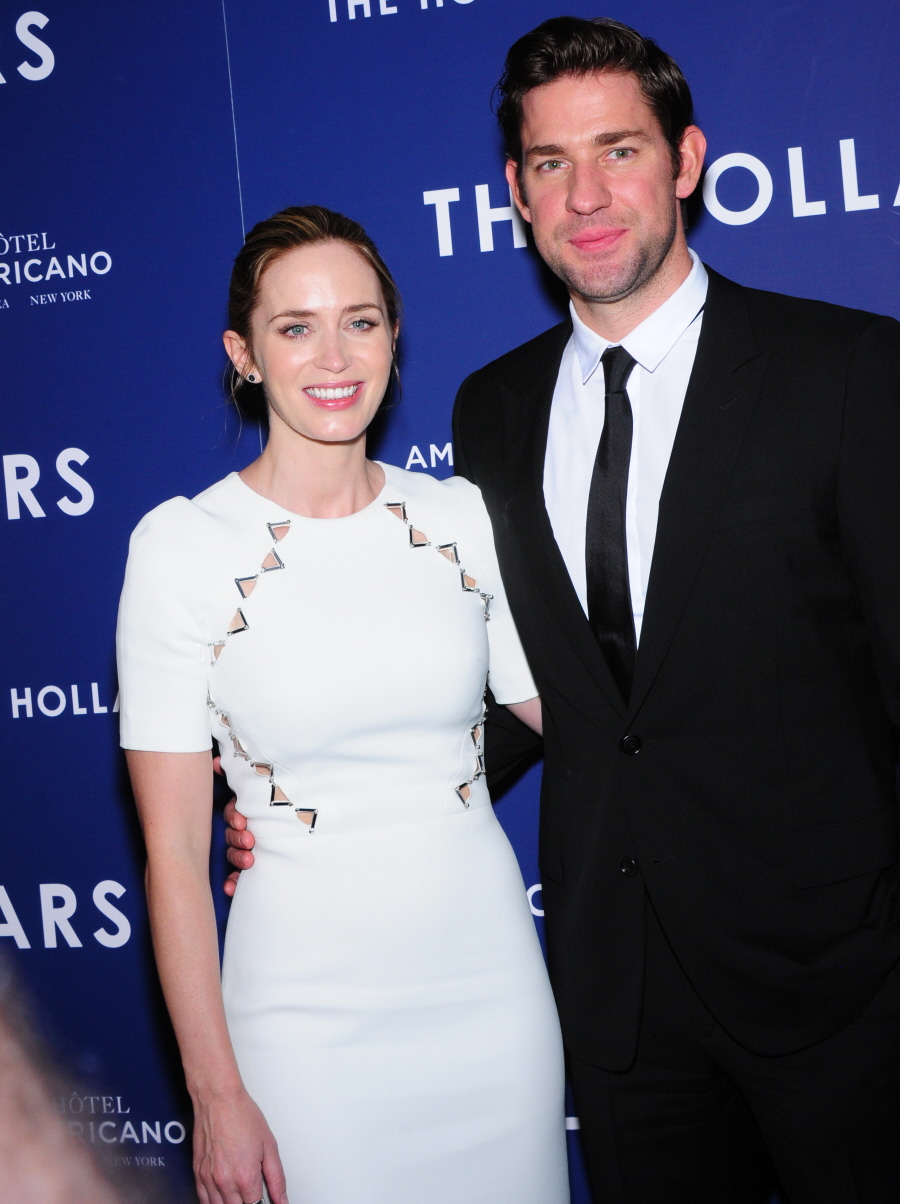 Photos courtesy of WENN.