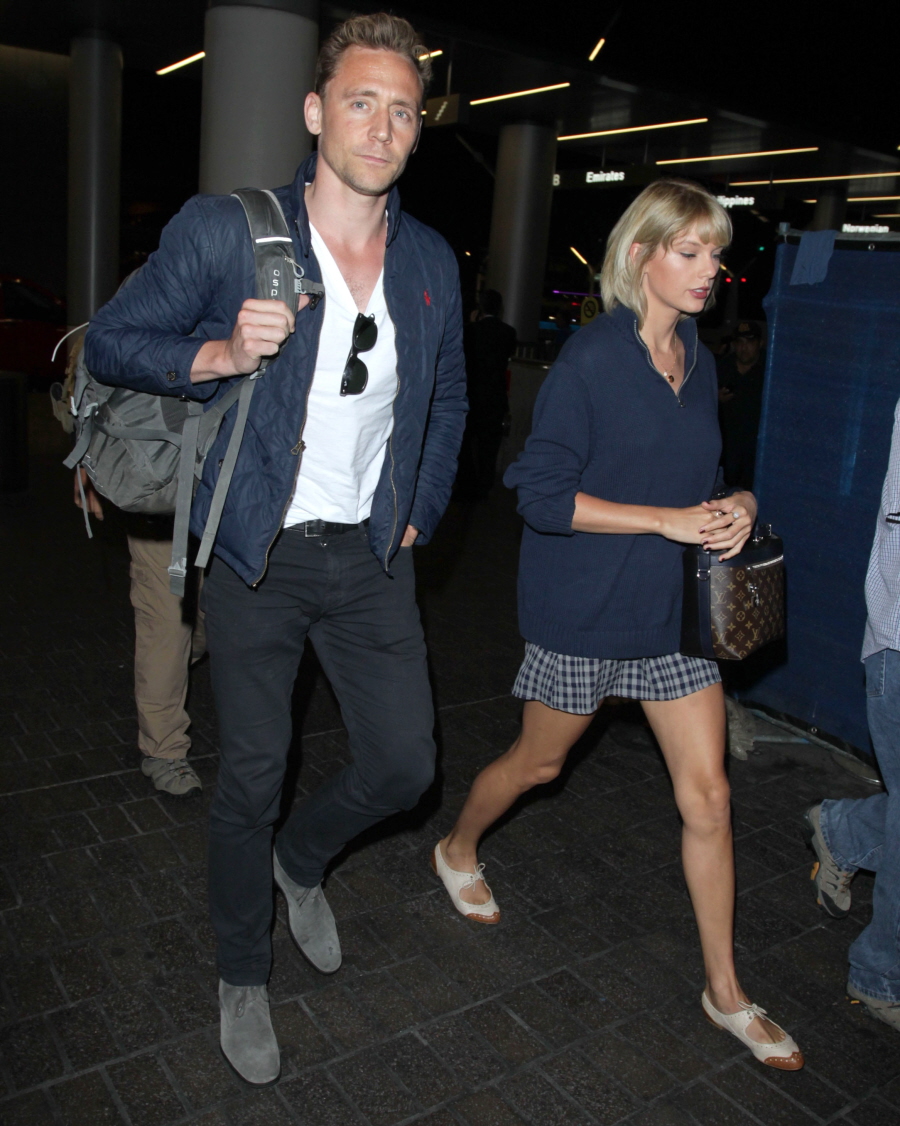 It feels like it's been FOREVER since Tom Hiddleston and Taylor Swift gave us a pap stroll. CB actually developed a theory about this yesterday: considering that Swifty wasn't nominated for any VMAs and since Kanye West was nominated, obviously the Human Snake Emoji isn't going to be anywhere near the VMAs on Sunday. CB suggested that Taylor would still try to hijack the attention on Sunday or Monday, just to stick it to Kanye. So what's the over/under on Taylor flying out to Australia this weekend for an Aussie pap stroll/date night? I'm putting money on it!
But maybe I should put my cash back in my pocket. According to Us Weekly, Tom and Taylor have already had "their first fight." Did it involve thrown iPhones and smashed swan-shaped desserts? Probably not. According to Us Weekly, Tiddles' First Fight was about… not being able to spend more time together.
Taylor Swift and Tom Hiddleston's love story has reached its first conflict. In the new issue of Us Weekly, a source reveals the pair of two months had "a major argument" in early August. Explains the source of the 26-year-old "Wildest Dreams" singer, who split with Calvin Harris in early June, "They weren't spending as much time together."

The issues came from the 35-year-old actor's busy schedule. Inseparable the first few weeks of their romance — after they were photographed making out near her Westerly, Rhode Island, manse June 14, they traveled from Nashville to England to Italy and finally to the Australian set of his superhero film Thor: Ragnarok — it became tough for them to pencil in face-to-face time, says a close Swift insider.

"There was so much going on so it was hard making their schedules work," says the insider, "and they were upset they couldn't see each other."

But the 10-time Grammy winner and the charming 6-foot-2 Brit — he told U.K. blog Run Riot his ideal date involves "a beautiful dinner somewhere lovely with boatloads of flowers, chocolates and champagne" — have already shaken off their first tiff. Hiddleston flew out to her seven-bedroom Rhode Island spread August 14 for a quick two-day stay before reporting back to work Down Under.

"Tom is busier than her right now, so it's been hard," the close Swift insider admits of the singer, who wrapped her 85-date 1989 World Tour in December. "They've had some schedule issues, but things are otherwise fine. They are making it work."
Here's what I don't get: Taylor is, by most accounts, not doing much right now. Many believe she's working on her new album which, as I've already theorized, should be released next year. But beyond that, Taylor isn't doing much. She's going to the gym, she's doing karaoke at Karlie's birthday party. So why not go to Australia while Tom works? That's pretty much what happens when your date an actor – you have to travel to see them, because of location shoots. So why hasn't Taylor flown out already? Is this "fight" for real? Is Taylor already sort of losing interest because Tom refuses to be at her beck-and-call 24-7? You know what would make me believe in Tiddles again? If Taylor rolled up to Tom's hotel in Australia on Sunday. And she was wearing a t-shirt from The Life of Pablo.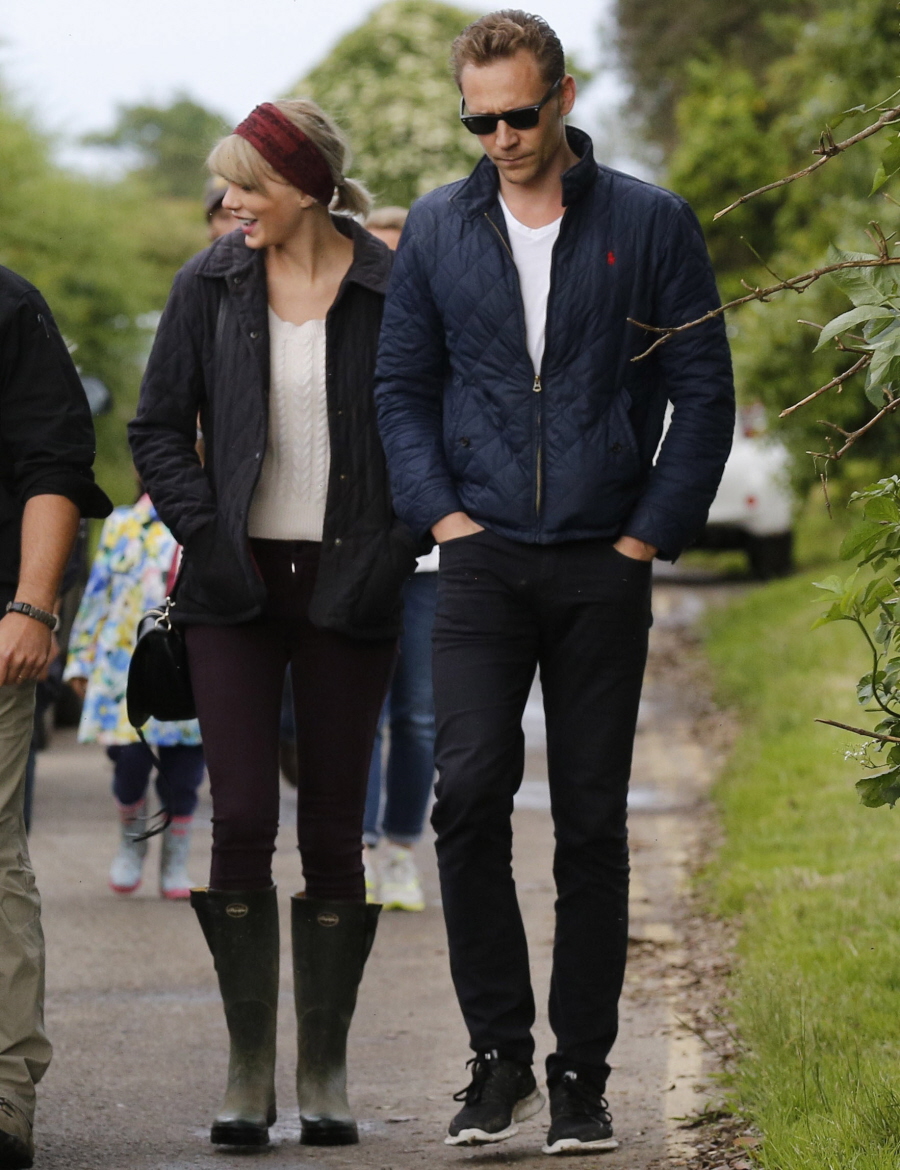 Photos courtesy of Fame/Flynet.