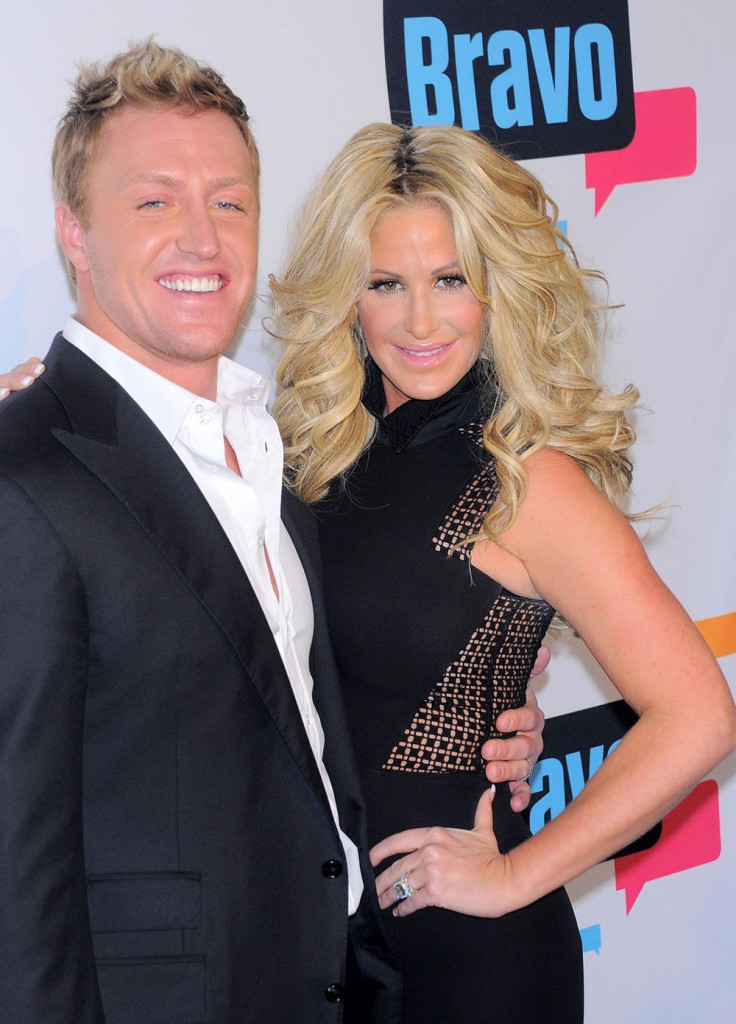 Kroy Biermann got a little bauble for his wife, Real Housewife of Atlanta, Kim Zolciak to celebrate their 5th anniversary. The little bauble is an enormous diamond wedding band. Of course, you need an enormous wedding band if it's going be seen under her 11-carat engagement ring.
Kim took to Snapchat to show off her new bling, saying, "This is my present from my hubby, a Forevermark wedding band for our five year anniversary. I just got the band early because he loves me so much." As you can see, the new ring is as subtle and delicately elegant as Kim is.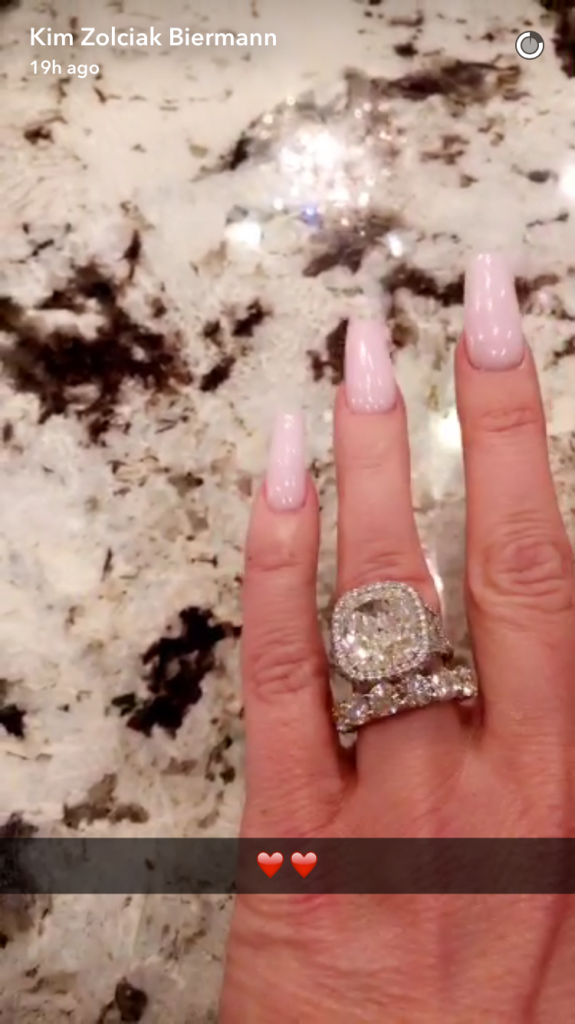 In addition to the ring, Kroy also sent Kim 5 vases of blooms, three of which spelled out "I (heart) U." I know that's supposed to be romantic, but it kind of makes me a little sick to my stomach. Seems like Kroy is trying way too hard.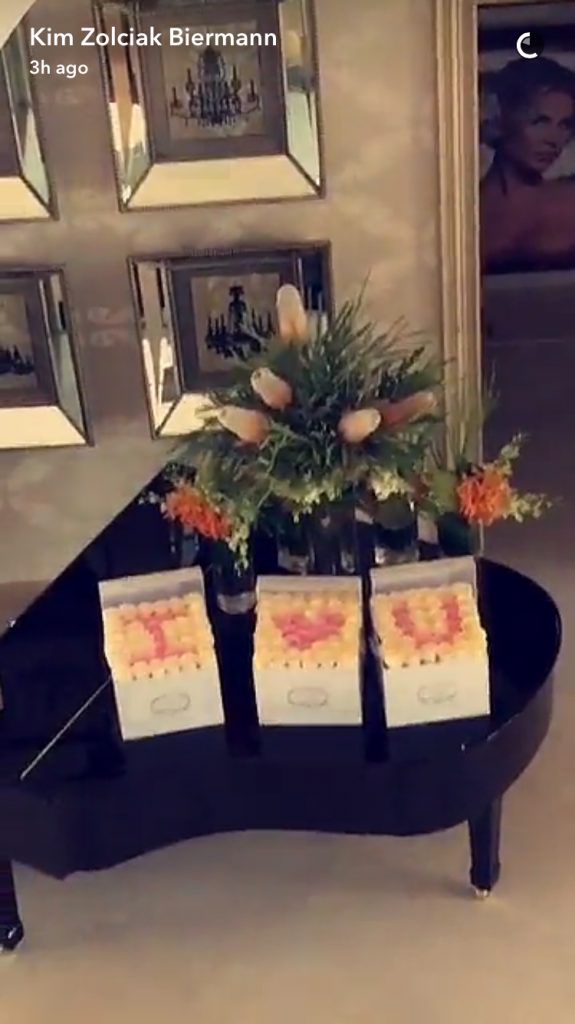 Kroy, who formerly played football for the Atlanta Falcons, is now with the Buffalo Bills and apparently his time away from Kim at training camp took quite an emotional toll on her.
The 38-year-old reality personality/skincare maven took some time out of her plastic surgery schedule last week to go to New York to visit her linebacker hubby. They were inseparable and of course Kim documented the entire trip on Snapchat. In one clip, she admitted, "I'm obsessed with my husband." Hey, if he keeps you in bling and blooms, I guess I can get that. Kim posted a snap from her trip to Instagram, captioning it, "The quickest 24hrs of my life 😢"
Does anyone else think the rings are a bit much? Diamonds are supposed to be a girl's best friend, but this borders on ridiculousness – and who wears acrylic nails anymore? I am guilty of doing that in the 90s, but now I'm slightly addicted to the gel polish. Kim, her bling, and her nails are coming back soon to a TV near you, as her reality series Don't Be Tardy, returns to Bravo on September 14.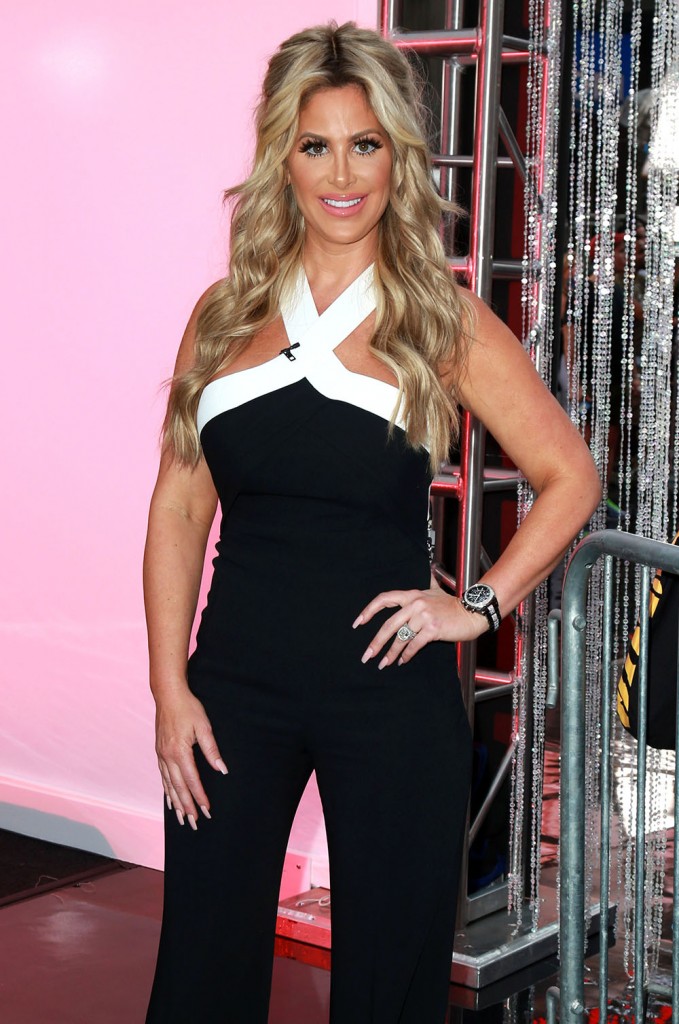 Photo credit: Getty Images, WENN.com, Fame Flynet