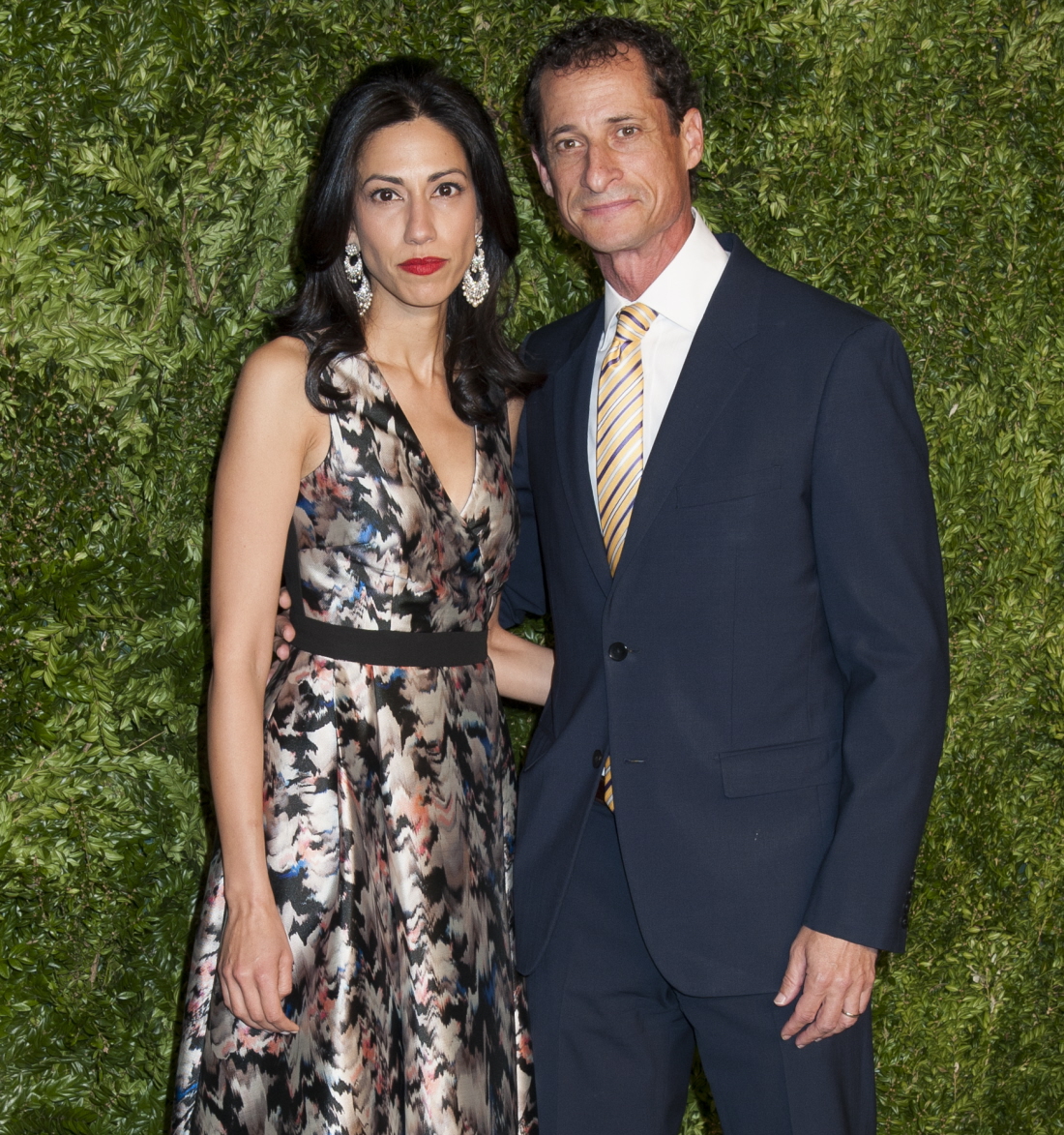 As we discussed yesterday, Anthony Weiner was "outed" yet again for sexting inappropriately with a woman who is not his wife. The NY Post caught him, and by that I mean the woman must have sold her photos to the Post. So what was this all about? The woman is apparently a Republican and a Donald Trump supporter, and if you were interested in spinning a conspiracy theory about a GOP operative catfishing a vulnerable and sad Democrat, I would probably believe you. At least it seems like the third time was finally the last time for Weiner's long-suffering wife, Huma Abedin. Huma is Hillary Clinton's right hand woman and one of Clinton's closest friends and colleagues. And Huma is finally done with Weiner. She announced the split yesterday, about 12 hours after the Post published the photos online. Huma released a statement as well:
"After long and painful consideration and work on my marriage, I have made the decision to separate from my husband," Abedin said in a statement. "Anthony and I remain devoted to doing what is best for our son, who is the light of our life. During this difficult time, I ask for respect for our privacy."
Weiner deleted his Twitter account too, because he was literally DM-ing this Republican woman constantly for more than a year. Weiner tried to explain himself, saying that he and the woman "have been friends for some time" and that they just chat about their nieces and nephews a lot. Except that the woman gave copies of all of Weiner's messages and he was definitely coming on to her in really crude ways. MSNBC reports that Huma's friends say that Huma and Weiner have been mostly separated the past few years and the formal separation has been a long time coming.
The worst part? Donald Trump decided to chime in! He issued a statement:
"Huma is making a very wise decision. I know Anthony Weiner well, and she will be far better off without him. I only worry for the country in that Hillary Clinton was careless and negligent in allowing Weiner to have such close proximity to highly classified information. Who knows what he learned and who he told? It's just another example of Hillary Clinton's bad judgment. It is possible that our country and its security have been greatly compromised by this."
I'm not going to pretend that Trump doesn't have some semblance of a point. Huma is one of Hillary Clinton's closest advisors, and if Huma's husband is compromised, that means there's potential for Huma to be compromised, and that is cause for concern. Of course, it's also worth pointing out: Weiner did nothing illegal. There's no law against two consenting adults sexting each other over DMs. Weiner has shown poor judgment, not criminal negligence (from what we know at this point).
Now, all that being said… Donald Trump has absolutely no business discussing Clinton's "bad judgment" for being loyal to Huma, especially considering Trump's campaign associates, not to mention Trump himself. I mean, first there was Corey Lewindowski, the guy who assaulted a female reporter. There's Trump's current campaign CEO Steve Bannon, who was arrested for assaulting his wife in the 1990s (Bannon's full history of bigotry and propaganda is also frightening). There was Trump's old campaign manager Paul Manafort, who looked a hell of a lot like Russia's paid "handler" for Trump. If Trump's point is "you should be judged by the company you keep," how is Huma Abedin's situation somehow MORE compromised than half of Trump's campaign staff?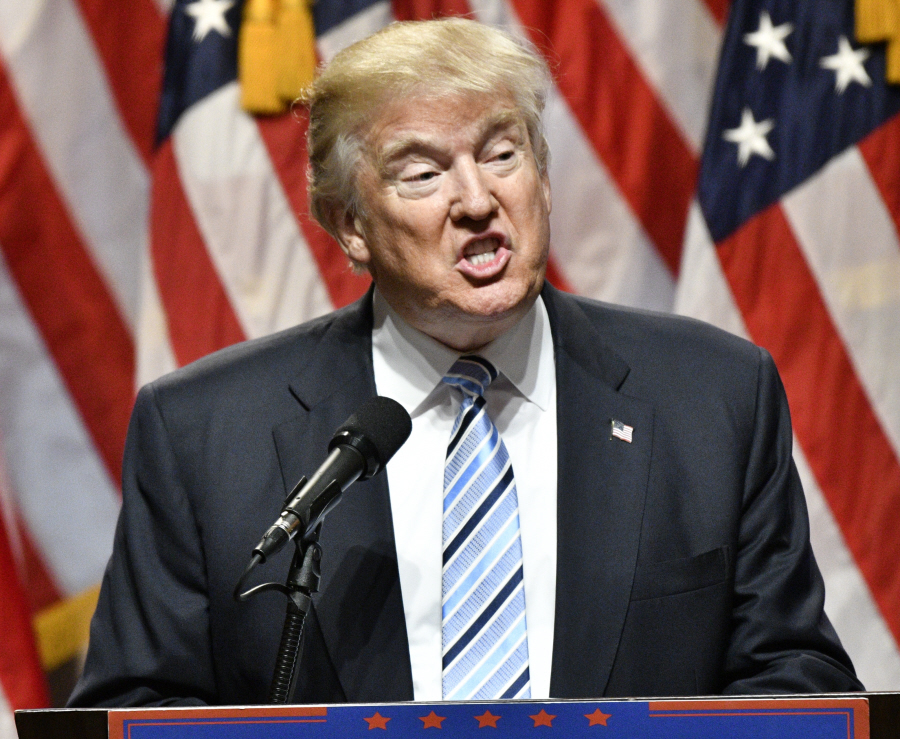 Photos courtesy of WENN.